I hope you had a wonderful week! My week was relatively uneventful but nevertheless I am super excited for this weekend! Since covid hit we haven't spent as much time with our family as we normally do. But this weekend we are all getting together to celebrate birthdays and I am so happy to have some family time!
Today I am sharing all about my new boho bar stools (I have been loving the boho decor style recently). I am going to let you know below how I like them after using them for the last few weeks. As well as share other bar stools I love! So if you are in the market for some new bar stools for your kitchen island definitely stick around!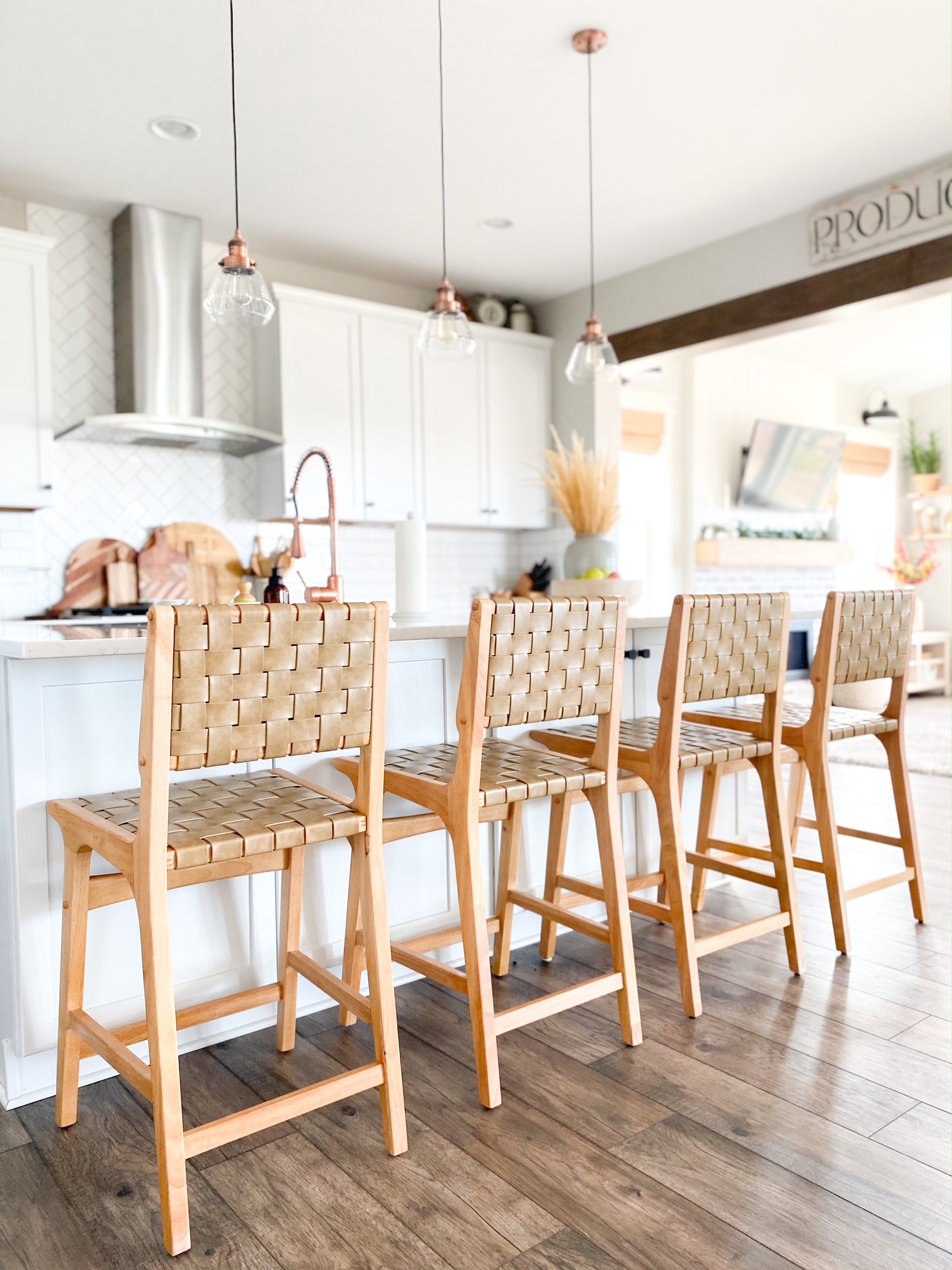 I have been looking for new bar stools for over 6 months! Not because I didn't love the ones I had before (pictured below) but because my house has slowly become less gray. My old bar stools were one of the last dark gray furniture items in my house and I just wanted something that went along with my other furniture and decor a little better! However, they were great bar stools and we loved them for the 6 years we had them! They actually still sell them (here) and come in different colors as well! They are such a good price for tufted bar stools and held up amazingly well. I highly recommend them!

New Boho Bar Stools Review
First, I will share my review on these boho bar stools I just got from Target. By the way, Target has such good deals on bar stools. That is actually where our last bar stools were from as well!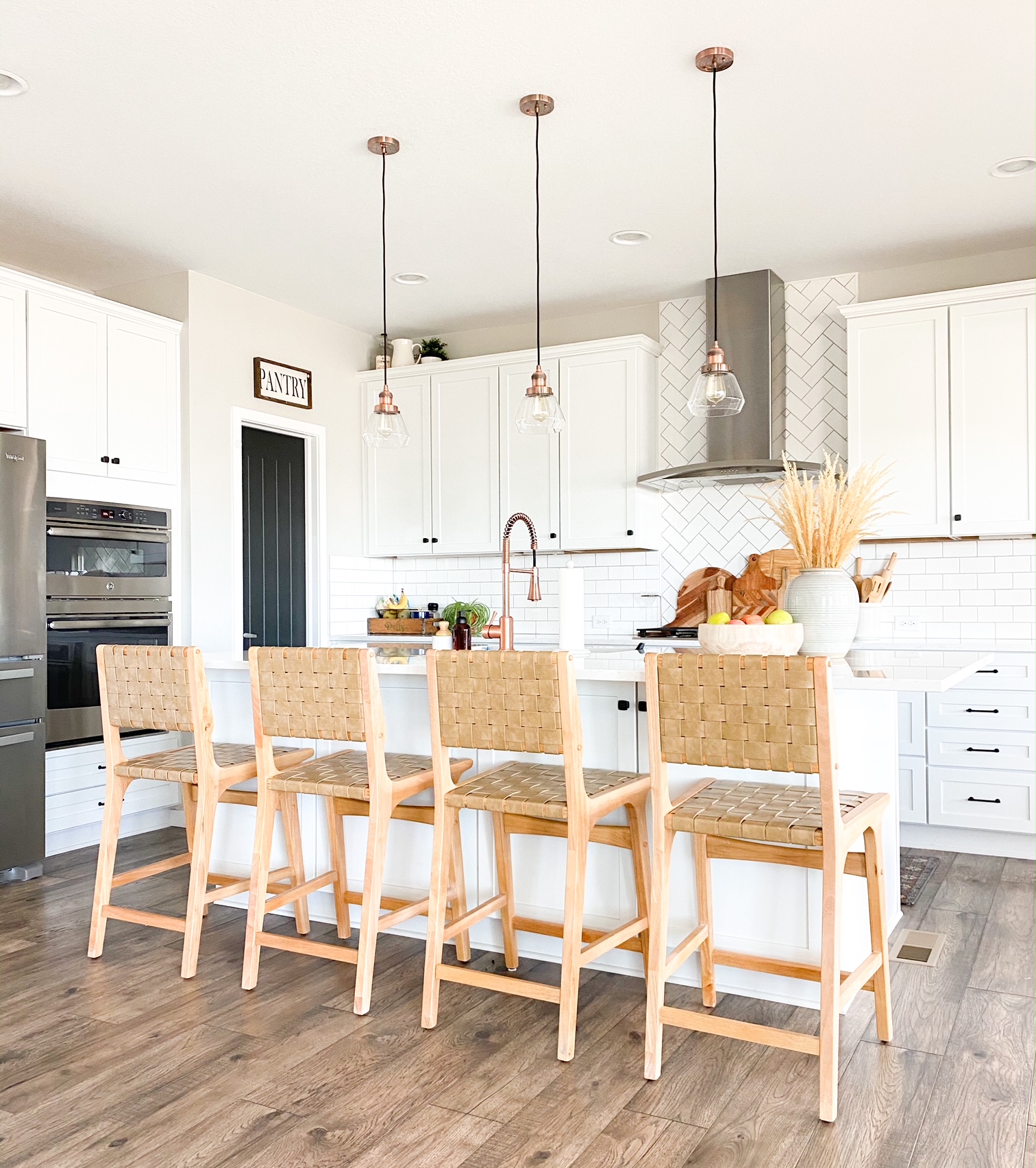 After using these bar stools for a few weeks we absolutely love them! They are super easy to wipe down (my daughter spilled maple syrup all over one and it took me 30 seconds to clean up)! I was a little worried that with all the crevices that the weave pattern makes that they would be hard to clean. However, because of the faux leather material it is actually very easy to get under the parts where food can become stuck! My daughter also got a bunch of little playdough crumbs on the chairs and I was able to vacuum them up super easily! So if you are worried about these getting dirty with kids, don't be!
The one thing I was worried about was how comfortable they would be. I loved how comfortable our last bar stools were! I tend to work at our island a lot (that is actually where I am writing this blog post right now)! So I really needed a bar stool I could sit in for hours without getting sore. These bar stools are much more comfortable than they look! I am very happy with them as far as comfortability goes! The only complaint I have is that if I am wearing shorts the weave pattern tends to imprint on my legs. I have been putting a blanket on the chair to avoid this if I will be sitting for a long time- works like a charm!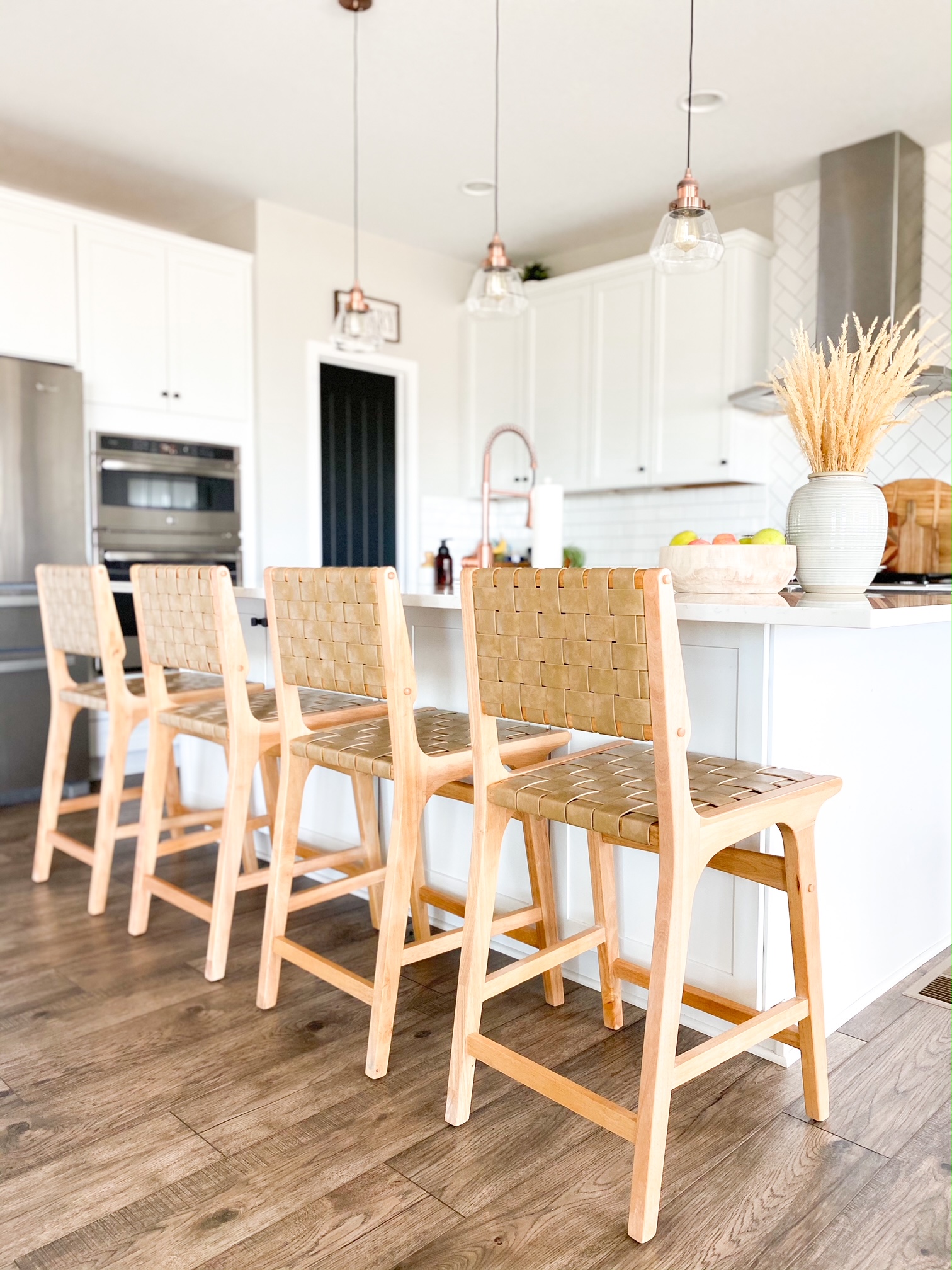 The last thing I love about these bar stools is the fact that they come in 4 different colors: white, black, brown and natural (the color I have)! As with most bar stools, they also come in two different heights: bar height and counter height. Overall, I am super happy with my new bar stools and highly recommend them!
Other Bar Stools I love!
Below I am going to link all of the bar stools I have been loving over the past 6 months! It took me a while to settle on the ones I chose because there are so many good options out there right now! I am also going to link ones similar to Rachel's. I think hers are gorgeous and go so well in most kitchens! You can actually see her favorite bar stools in a post she wrote a while back here. My goal was to find neutral bar stools that would go with most types of decor styles!

One Room Challenge (ORC) Week 1
I am so excited to be participating in the ORC this year! For those of you that don't know what that is – it is a 6 week challenge with Better Homes and Gardens. You choose one room in your house to completely transform! I am sure it does not come as a shock to you that I am choosing to do the nursery! With the new baby coming in January this is the perfect time to get her nursery finished!
How it works: Every Thursday I will be publishing a blog post sharing what I have done for the ORC that week! I will also be sharing in our Instagram stories so make sure to follow along there as well. If you aren't already subscribed to our blog, be sure to do that so you don't miss a post! I will be sharing DIY's that can be used in every bedroom (not just nurseries). As well as sharing decor and DIY tips along the way. I'm hope to give everyone new DIY and decor ideas over the next 6 weeks that can go with all decor styles and rooms!
This week is week 1 and I am planning on working on the window coverings for the nursery. This will include both a woven shade and curtains. I will be sharing my choices and what I decide to go with next Thursday! So stay tuned! Make sure you check out all of the rooms being transformed in the ORC by going to https://www.oneroomchallenge.com/
I hope you have a great weekend!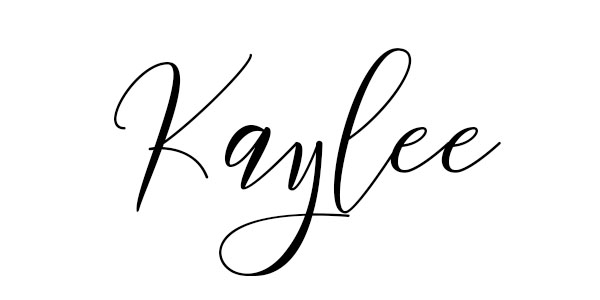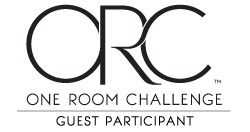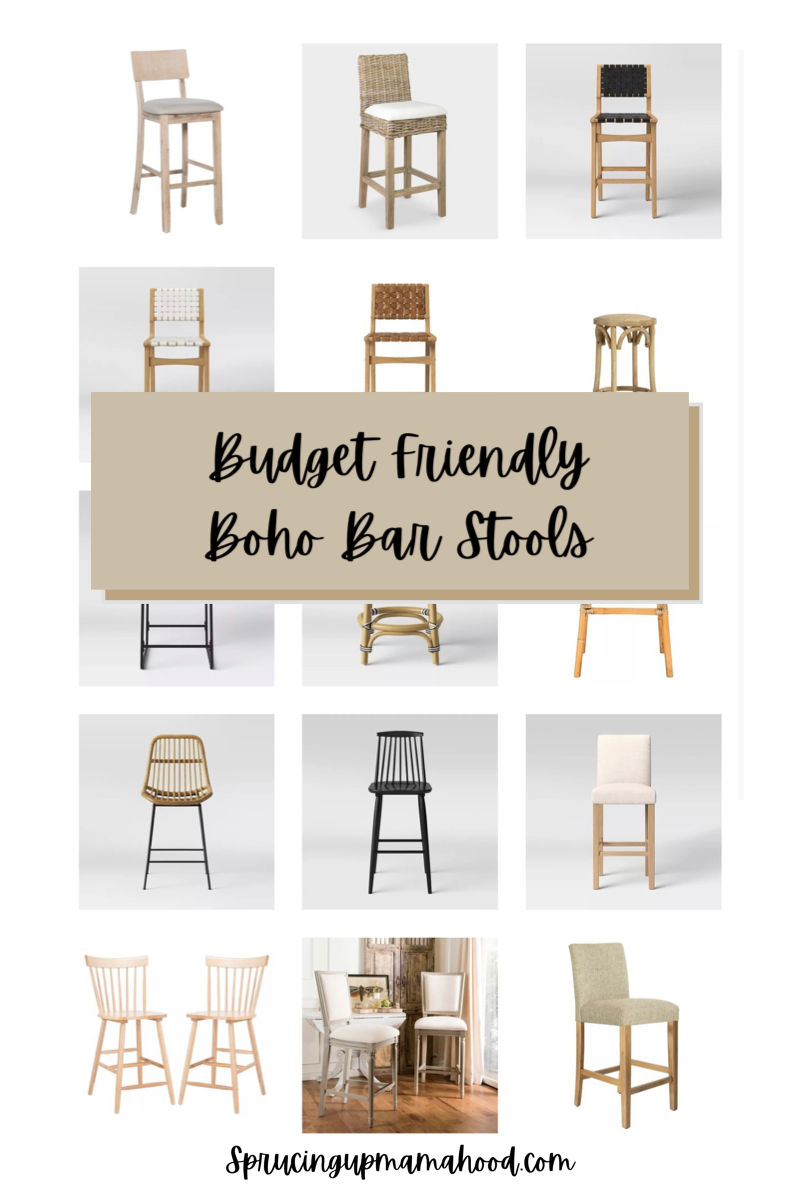 This post contains affiliate links; see our Disclosure here.