As we are all living in crazy times right now, I know a lot of us have been trying to boost our immune systems. One of the biggest ways to do this is by eating healthy! Eating healthy can be so hard and intimidating to do when you just want easy snacks and processed foods. Which is why today I am going to be sharing with you My Favorite Healthy Food Brands! These companies have some of my favorite healthy snack foods as well as my favorite junk food replacements!
Siete
Siete was one of the first brands I discovered when going grain-free. They make the best corn chip (tortilla chip) alternative that I have found! Their chips are made from a root vegetable called cassava and they are super similar to a normal tortilla chip. I eat them as a snack all the time with salsa or guacamole! They also make flavored ones that are similar to Doritos! My favorite flavors are their Ranch and Nacho ones!

Another thing Siete makes are grain-free tortillas and hard taco shells! We make tacos at least twice a month with their hard taco shells. Such an easy and healthy alternative to corn taco shells!

Paleo Bars
There are so many paleo bars that I have discovered and love! My daughters favorite are Larabars. Technically not all Larabars are paleo, but they are a lot healthier than other granola bars. They are grain free and the majority have no added sugars! Of course my daughters favorites are the ones with chocolate chips (they are dairy free) so they have a small amount of added sugars.

My personal favorite are the Autumn's Gold paleo bars! They are seriously good and are made from nuts and seeds with a bit of honey to sweeten them up! These are always my on the go snack! I get them at Costco as they have the best price that I have found for these.

Simple Mills
Simple Mills is by far my favorite healthy food brand! They offer so many different types of food: pancake and waffle mix, muffin and cupcake mix, cookies, crackers, pizza dough mix, bread mix and so much more!

I make their waffle mix all the time for breakfast for my daughter and I! I usually make the whole box and freeze some for a quick breakfast later on. This mix makes super fluffy waffles, that in my opinion are just as good as unhealthy ones!

I also make their pumpkin and banana muffin mix at least once a month. I do the same with these where I will make a lot (usually 3 boxes at a time) and then put a bunch in the freezer that I can easily heat up later for a quick snack or on the go breakfast.

Their crackers are the number one thing we eat the most of in our house! They are such good alternatives to unhealthy crackers (cheese-its, gold fish, ritz and more). They have multiple flavors as well as plain ones. We eat ours with salmon salad (we use salmon instead of tuna) at least once a week!


Birch Benders
We eat Birch Benders for breakfast a couple times a week when we need something quick. They have the best Eggo Waffle replacement! Their frozen toaster waffles are so tasty and healthy. Their ingredients are so clean! We usually pair ours with organic maple syrup and grass fed butter – yum!

We also love making their paleo pancake and waffle mixes! They have regular and a banana paleo one that is to die for! It is not very banana like but has a spice flavor that makes them different from the original ones! In the fall they also had a pumpkin spice paleo mix that was really good too! So if you are looking for a quick and healthy breakfast substitute definitely try out Birch Benders Paleo waffles and mixes!

I hope this post gave you some healthy alternatives! Definitely check out all of these healthy food brands (all of which are sold on Amazon, at Sprouts and some at Costco). These companies are trying to make eating healthy easy and something you can make into a lifestyle! I hope you all have a great rest of your week- eat healthy, stay healthy!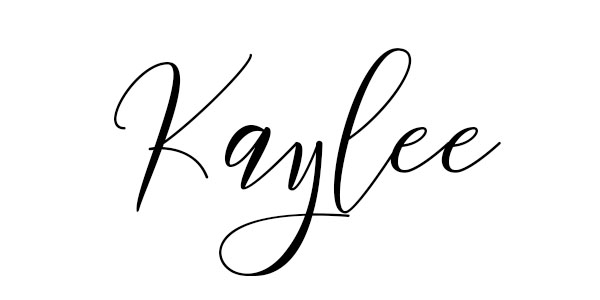 See our Disclosure here.