The Nordstrom Anniversary Sale is something I look forward to every year! I honestly don't shop at Nordstrom too often because the prices are a little above my budget. However, I almost always buy something from the Nordstrom Anniversary Sale because the prices are much more affordable! This year was no different, I have about 30 items on my wish list that I need to narrow down. There are a few things I absolutely know I am getting – like Uggs for my daughter for this coming winter and maternity leggings. Other than that, I am still trying to decide what else I am going to buy!
I am going to share my wish list below! I went through every single Women's item that will be included in the sale and these are the items that stuck out to me the most! There were so many good options but I was trying to stick to a smaller wish list of more "needs" than "wants".
All of these will be on sale to the general public starting August 19th! If you are a Nordstrom card holder then you get to start shopping as early as today, August 4th (depending on your card member type)! All other card holders can shop starting by August 13th! Happy shopping!
Tops and Bottoms:
These maternity leggings were the exact leggings I was planning on buying (I have heard amazing things from friends and followers on Instagram). I am so excited they are included in the sale! Also, I have been wanting a pair of white wide leg jeans for forever! These are so reasonably priced and I am for sure snagging them! And I have to include the Spanx Faux Leather Leggings! These were my absolute favorite pair of leggings I bought last year, and these are a steal! If you have been wanting these I highly recommend getting them now while they are such a good price!

Shoes and Accessories:
I'm so excited this circle Initial Necklace is included in the sale! I have been wanting one of these with my daughters initial. They are so simple that you can wear it every day but also can dress up any outfit!

Dresses and Outerwear:
I have been wanting to get the grey Patagonia jacket below for years! I am finally going to treat myself this year and grab it! Also, that green dress is just so cute for Fall! I think I could even make it work for maternity! I have a jacket very similar to the hooded down Patagonia jacket below and love it! If you live in a climate with cold winters I highly recommend it.

Other:
These pajamas below will be perfect for the hospital when baby comes, so I am excited to get those! The button down shirt will make breastfeeding super easy, which is so important. Since the baby will be born in January, I want long sleeve but there is also a short sleeve option that Rachel linked in her post! I also really want the Microderm Pro device! It is supposed to be really good with anti-aging and wrinkles, and I could definitely use a little help in that area – haha!

Kids- Girls:
I am definitely getting Skyia those Ugg boots for this year! Plus, those Baby Bling bows are perfect for the new baby! So I will be grabbing those as well. I am also really wanting to have matching jackets, so I may splurge and get Skyia the grey Patagonia jacket to match mine above!

Don't forget to check out Rachel's Nordstrom Anniversary Sale Wish List that she posted last week! Have a wonderful week!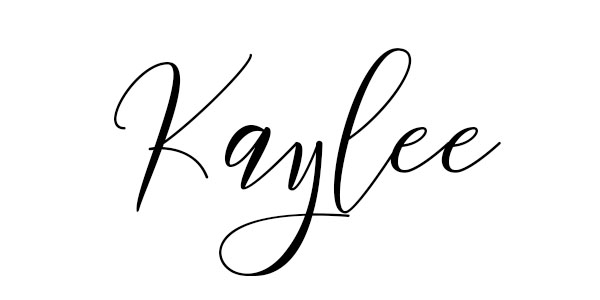 See our Disclosure here.