Ahh! I have been so excited to share this Entryway Peel and Stick Wallpaper reveal with you all! I've been wanting to add wallpaper to this wall for months and I am so glad we finally took the leap and did it! I was so nervous it would be super difficult or that we wouldn't get it to look perfect enough for my OCD personality! But it turned out better than I ever imagined! I seriously love it! I am going to go through the process of how we installed it and my review of this specific type of wallpaper today. Hopefully, it will help you decide if you want to take the leap and hop on the wallpaper bandwagon with me!
Things you will need for this DIY project:
Installing The Wallpaper
Measure and Cut
We are not professionals by any means! So I am just going to let you know how we installed it, but it might not be the best way! We did not cut it into strips like the instructions told us to do. We took the whole roll and overlapped onto the ceiling about 3-12 inches (depending on where we needed to line it up with the pattern of the strip next to it). Once we lined it up we made a crease in the paper to show where the wall meets the ceiling.
Then we cut off the top with only 2-4 inches to spare, allowing it to overlap on the ceiling a bit still but without it being in the way. This is shown in the picture below! Then we peeled the back about 3/4 of the way down and stuck the paper at the top. After we stuck the paper to the top and lined it up to the pattern we cut the bottom of the roll off to leave about 2-4 inches of overlap (as you can see in the pictures below).
Smooth it Down
Then you push it down and smooth it out with the smoother (the blue tool you see in that picture above). At first we struggled getting all the little bubbles out, but as we kept going they came out just fine. However, if you can't get a bubble out, I had several people on Instagram tell me that you can just prick it with a needle and smooth it out!
Once you smooth it all out and get to the bottom you make a crease in the paper and cut along the crease with the utility knife. You do this at both the top and bottom of the paper. And that's it! You're done! You repeat these steps with each strip. Just make sure you line up the strip to the pattern of the one next to it! Our pattern didn't line up perfectly, but it was pretty darn close. Once it was all up you couldn't even notice the small imperfections because the pattern hides it!
My Review On Peel And Stick Wallpaper
First off, let me explain why I chose to do peel and stick over all the other types of wallpaper. I have heard and read that peel and stick wallpaper is the easiest to remove. It is perfect for people (like myself) who don't like to commit. I am terrible about making a decision if I know it's a permanent one. So for me, any of the other types of wallpaper weren't even an option.
Now onto my review. Overall, I am very happy with the peel and stick wallpaper. I found it relatively easy to install (the first 2 strips are a learning curve but then you get the hang of it and it's pretty easy). There are no extra steps when installing (because you don't have to wet it or worry about adhesive) which I like. And it seems like it could definitely be taken down without damaging the wall! We have textured walls and you can't really tell. It covered the texture great and seems to be sticking to it just fine!
Now onto my concerns. It doesn't seem that sticky, which is a little concerning. We are hoping it lasts and doesn't start to fall off the wall! But I am just putting my trust in that the manufacturers know what they are doing and that it won't fall down. Ha! My only other complaint is there was one part where the edge of the strip was not sticky for a 12 inch section (pictured above). So now I have to figure out a way to get that small part to stick to the wall. As you can see in that picture it's definitely a noticeable line where it's not sticking to the wall.
The Final Product
Overall, we are thrilled with how it turned out. We will definitely be using peel and stick wallpaper again in our house! By the end of installing it we were cruising! It only took us about 2 hours total (including breaks) to install. That's not bad for a first time!
Let me know what you think! Post a comment here or on Instagram! I'd love to hear your thoughts! And if you haven't already, make sure you check out Rachel's Blog post about her gorgeous DIY shelves! I hope you all have a wonderful week. Check back on Wednesday if you would like to hear about my favorite essential oil diffuser blends, I'll be doing a whole blog post all about oil blends!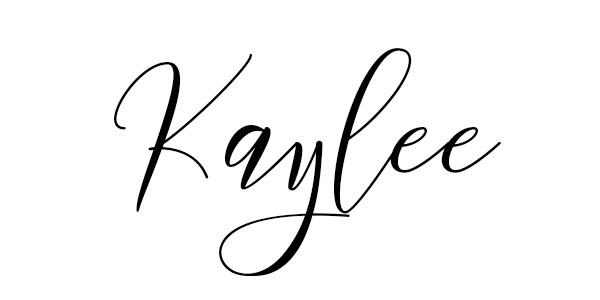 See our Disclosure here.