Happy Wednesday Friends! Want to become our friend on here? Subscribe to our blog so you don't miss any posts! We would love to get to know you and for you to follow along on our DIY journeys as we update our homes! Today I am going to be updating you on how our Peel and Stick Wallpaper I wrote about here is holding up. Specifically, how it's holding up on our textured walls!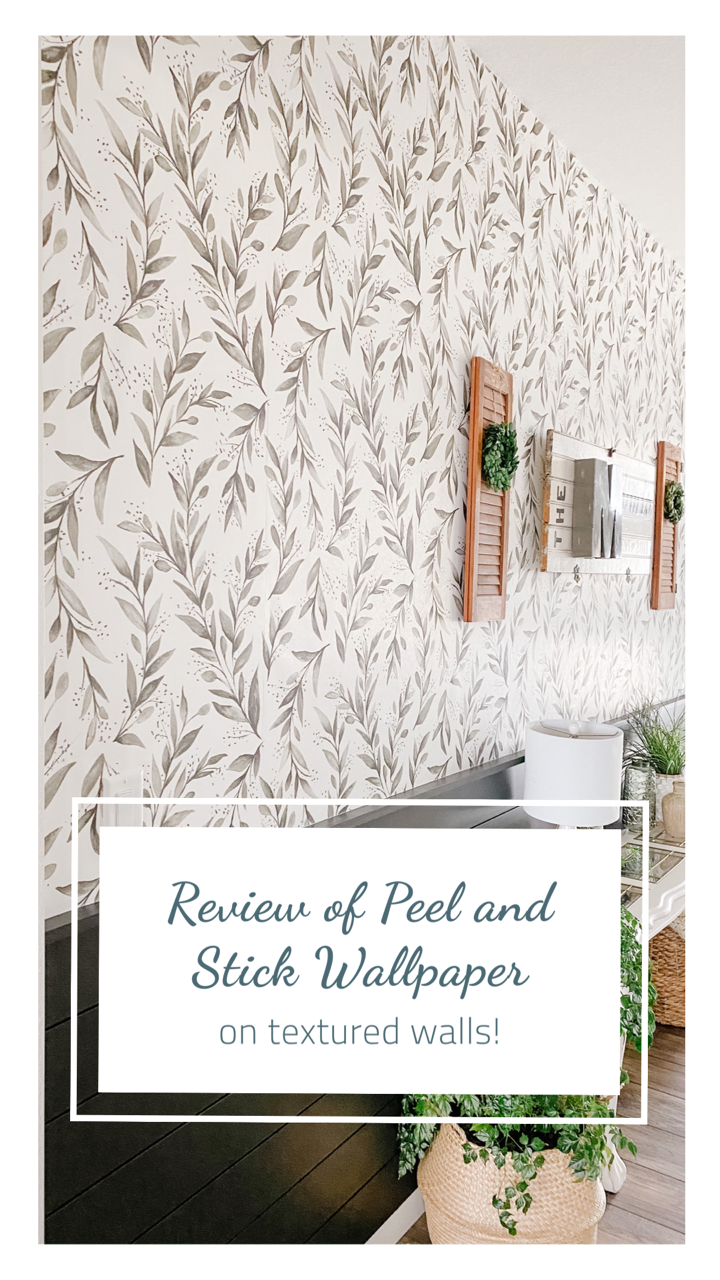 About 2 months ago we put up this peel and stick wallpaper from Home Depot in our entryway. I had been wanting to try peel and stick wallpaper for a while and really wanted something to make my entryway pop! It definitely did the job! I absolutely love how it turned out!
However, today is not about how much I like the look of it but more about how it has held up. I am going to be going into detail about our textured walls and if I recommend this product!
Let me start by saying that our walls are textured (pictured below). I do not think they recommend putting peel and stick wallpaper on textured walls. But I took the risk because I didn't want to fully commit to real wallpaper. I wanted something I could take down when I inevitably decide I want to change things up.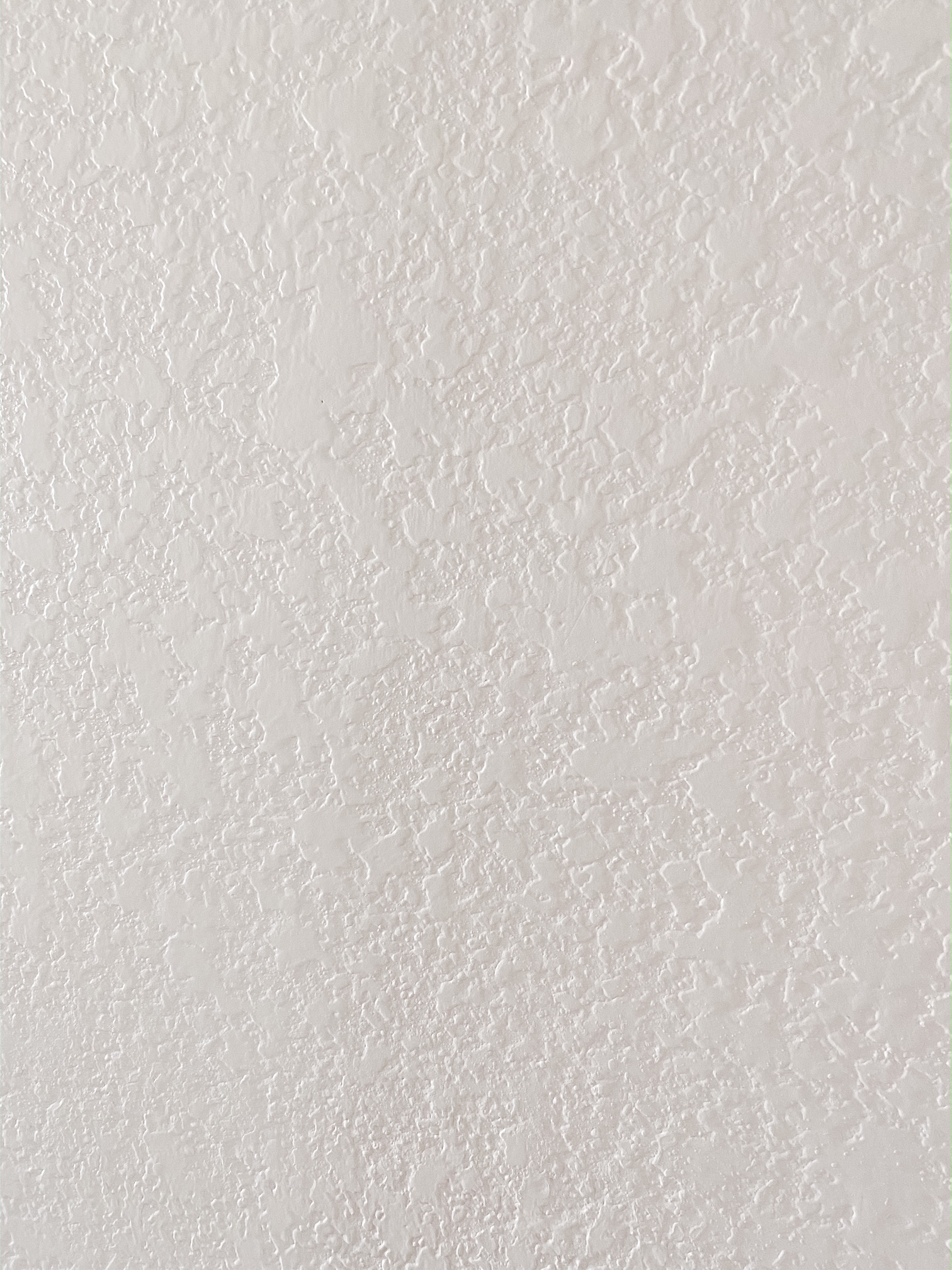 Now almost two months later the wallpaper is slightly peeling up on the edges and corners (pictured below). After we put it up we had a feeling it was going to do this. Why? Because the wallpaper was not very sticky! We were actually shocked at how NOT sticky it was. I have now heard from several people that this is NOT the case with all peel and stick wallpaper. So maybe I got a bad batch? Or maybe it is the brand I used? Who knows, but it was definitely not very sticky.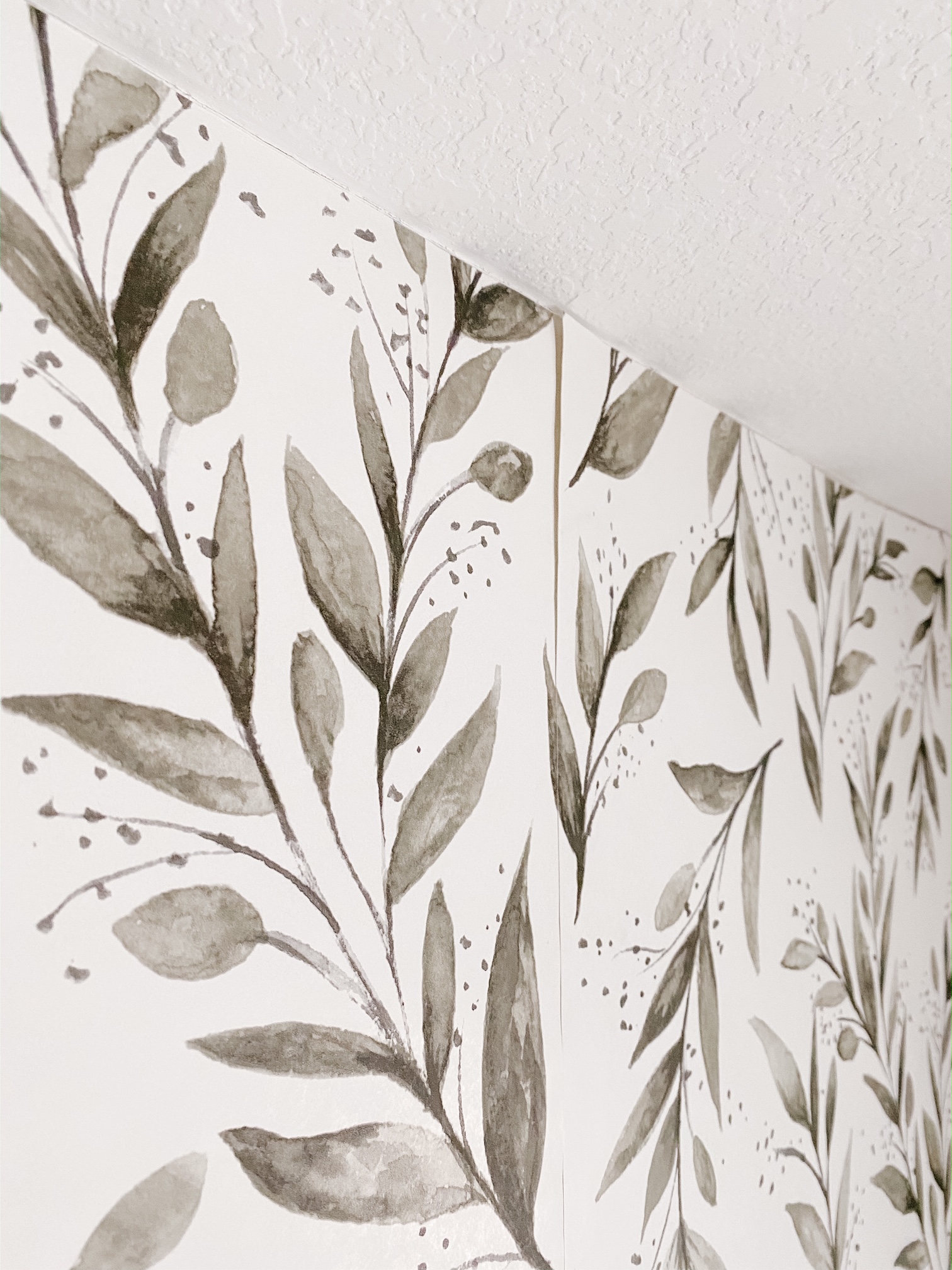 I do think that it would have stuck better if my walls were not textured. If our walls were flat my guess is that it would not be peeling up. However, it's hard for me to know that for sure. Again, it was not very sticky so it really could be peeling up for that reason alone!
Not only that, but I think if my walls were painted with a flat finish instead of eggshell I also think it would have stuck better. You know how it is easier to get marks off of a eggshell or satin wall? And harder to get marks off a flat or matte wall? Well I think the same would apply here. I believe it would have stuck better if our walls were flat or matte paint.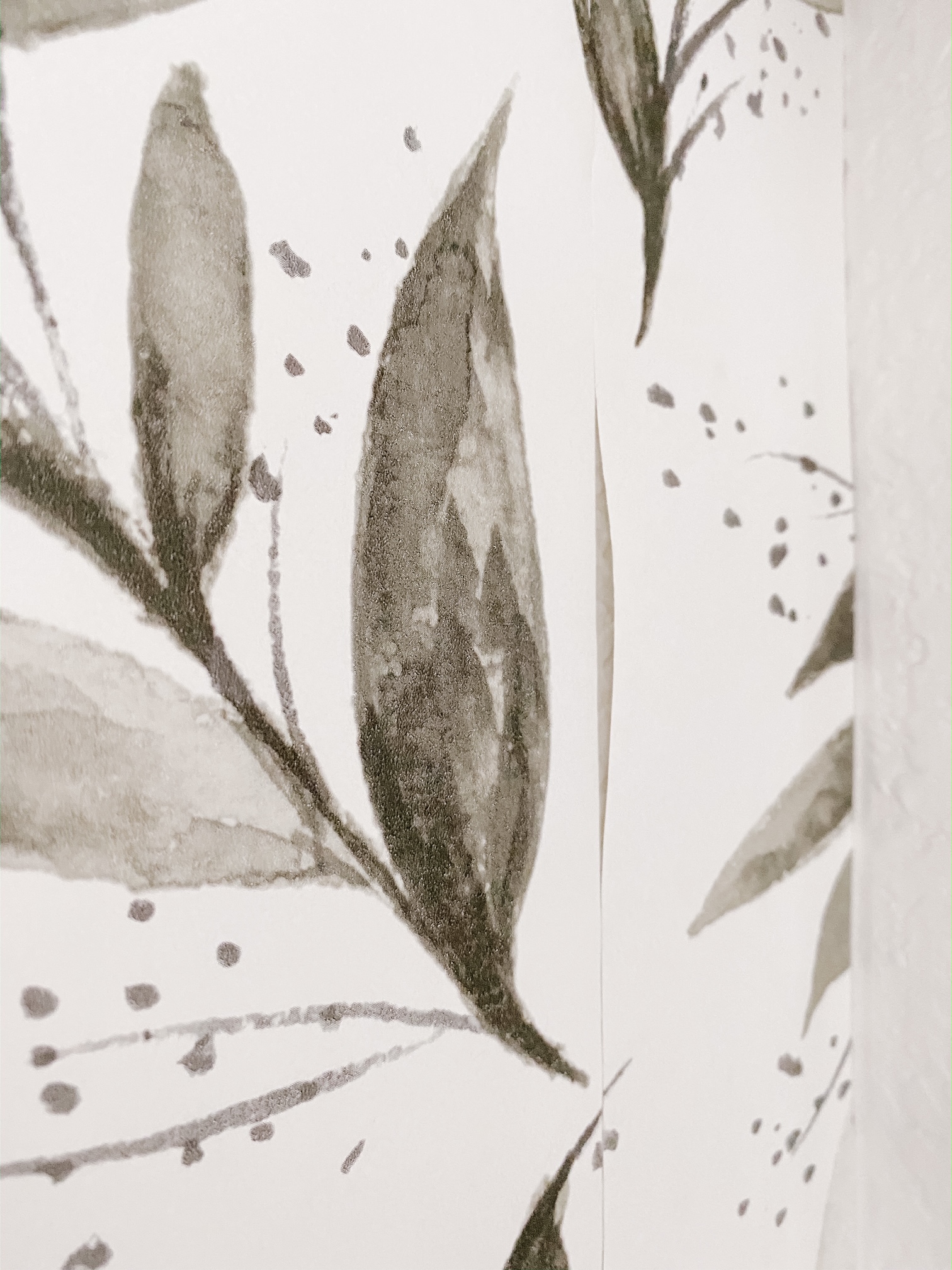 Would I recommend this peel and stick wallpaper? Overall, no. I love the way it looks in my entryway! I do not regret putting it up at all. Plus, I love that I have the option of taking it down easily when I no longer want it up. However, I would not recommend this if you have textured walls like we do. It will definitely start to peel up on the sides and corners. I am planning on trying a different brand of peel and stick wallpaper to see if it holds up on our textured walls better than this one did! I'll keep y'all posted!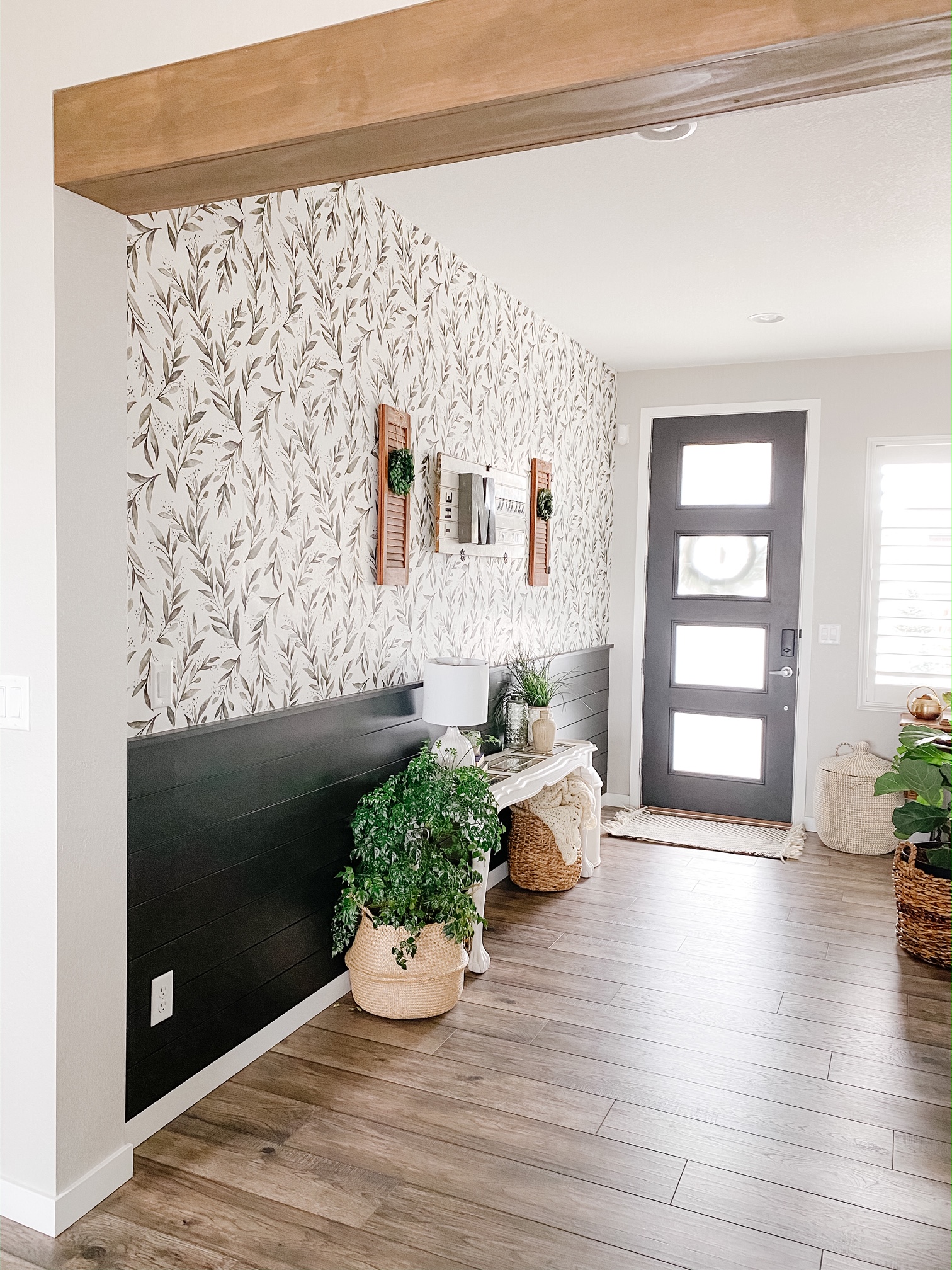 I hope this answered questions reguarding our textured walls and wallpaper. However, if I didn't answer your questions let me know in the comments below! Happy to help! If you haven't already, make sure you check out Rachel's post from Monday on her DIY Blanket Ladder! It turned out so cute and looks like a simple DIY!
See our Disclosure here.