Hi, friends! So last week during a work trip to San Francisco, the family that I was staying with made this AMAZING dinner that I have to share with you all! I feel like I've been kind of stuck in a dinner rut recently, so I get so excited when I find new recipes and flavors that I love! If you like salmon and are looking for a different way to cook it, then this Cilantro Soy Salmon Recipe is for you! The sauce is sooooo good. I've never thought to cook with cilantro like this before but this recipe is definitely one that I will be making again and again!
Please bear with me here too because I'm not a food photographer, haha! But I made this for dinner the other night, took a few pics, and will try to explain the steps to you as best as I can! I'll try to come back to this post soon to update it as well once I figure out how to add an official recipe at the bottom! But for now…here is how to make this amazing Cilantro Soy Salmon Recipe!
Cilantro Soy Sauce Recipe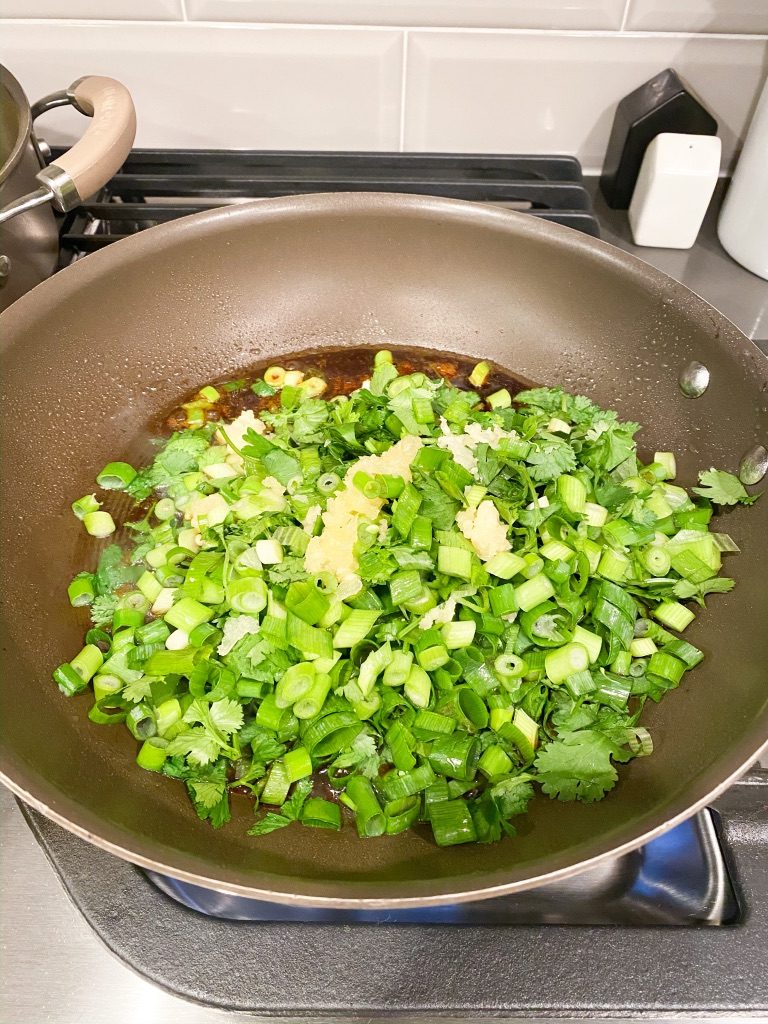 Ingredients:
6 cloves of garlic – minced
1 bunch green onions – small dice
2 bunches of cilantro – dice
4 Tbs Soy Sauce or Coconut Aminos
1 Tbs Rice Vinegar
1 tsp sugar (white or coconut)
1 Tbs Olive Oil
1 Tbs Sesame Oil
Instructions:
Add a small amount of oil to your pan (I used Avocado Oil) and saute garlic, green onions, cilantro, soy sauce, rice vinegar and sugar.
Simmer on low until greens are cooked down and sauce thickens – about 3-5 minutes. Try not to overcook.
Turn off heat and add olive oil.
Once slightly cooled, add in sesame oil.
Serve on top of cooked salmon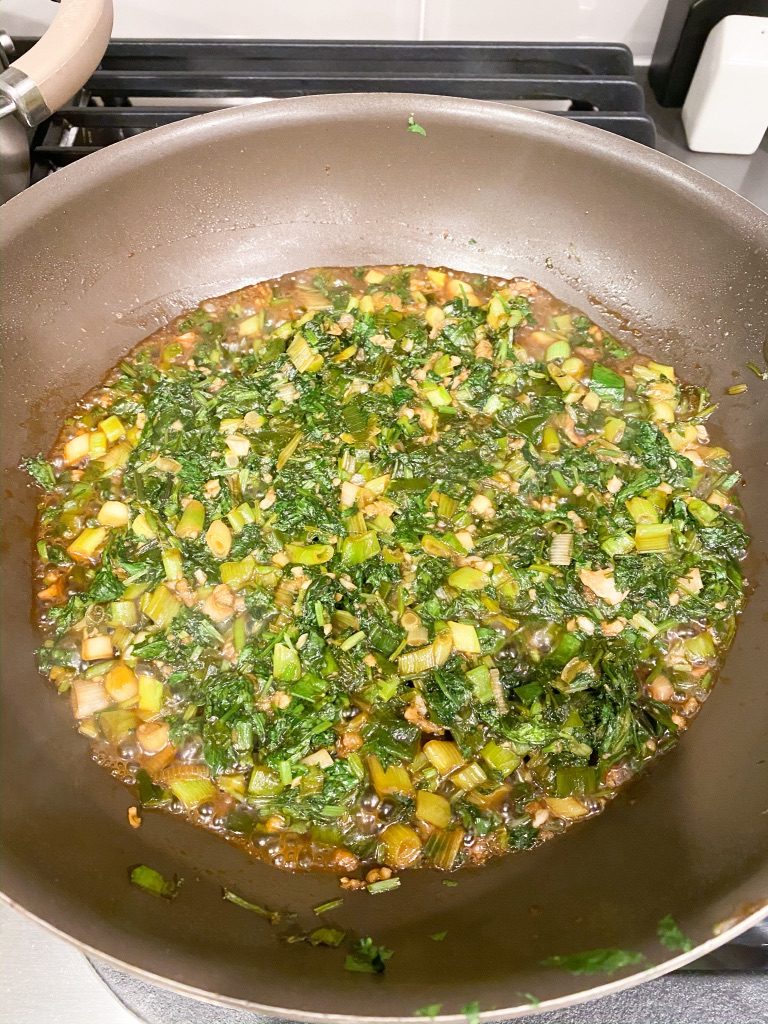 I brushed the salmon with a garlic olive oil sauce and oven baked the salmon at 400° for 15-20 minutes.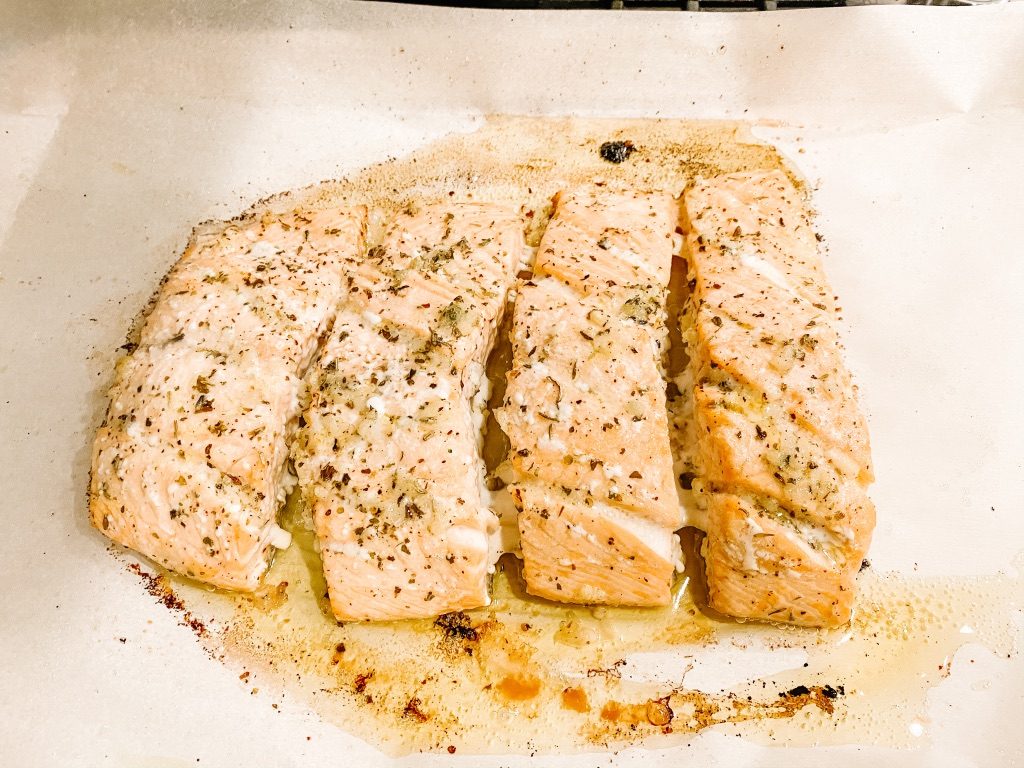 On the side I served some sautéed veggies and rice.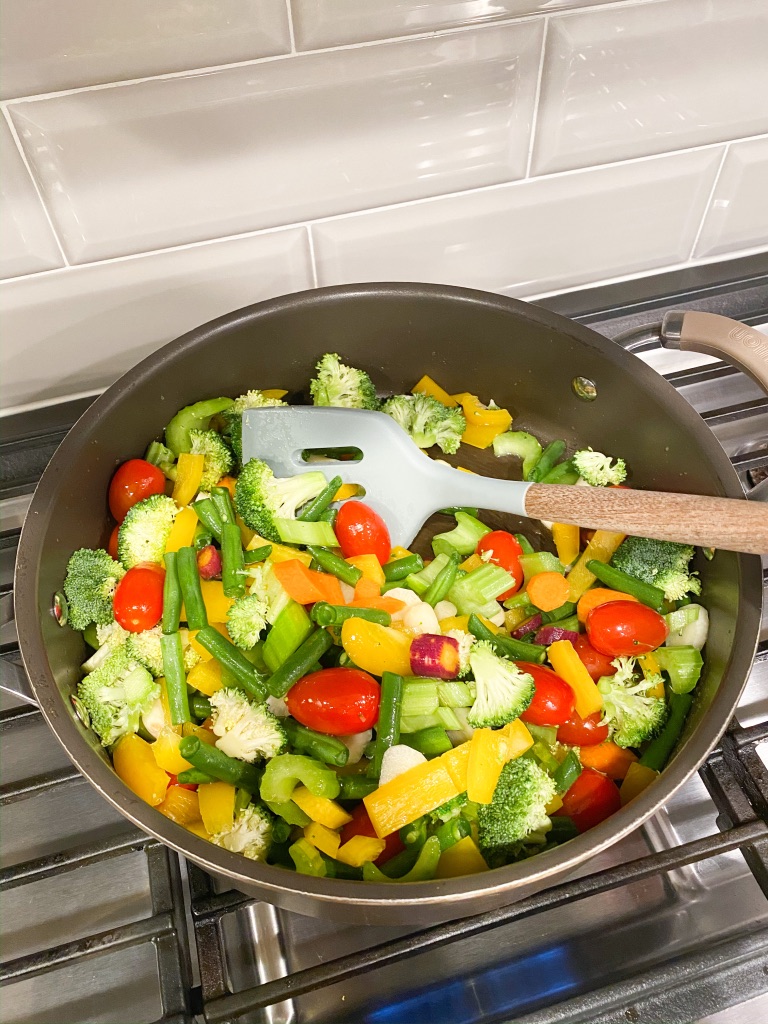 This Cilantro Soy Salmon recipe is easy, quick, healthy and so delicious! Let me know if you try this out and how you like it!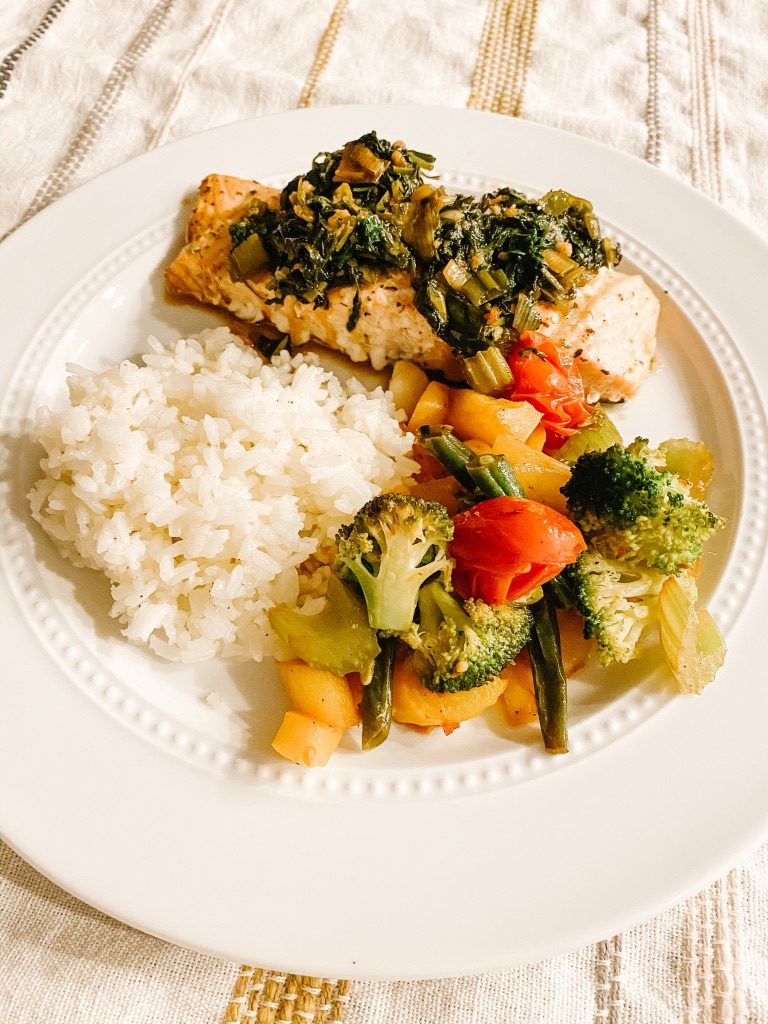 See our Disclosure here.