I hope you all had a wonderful Easter yesterday with your families! We dyed Easter eggs and did an egg hunt on Saturday because yesterday it was so cold here in CO! Hoping the warm weather comes back soon. Because it is the biggest thing that is making quarentining (this has to be a word now right?) more manageable!
Today I am going to be sharing with you the 3 main things I look for when choosing the best throw pillows for my home. I thought it would be a good idea to share because for years I kept buying budget friendly pillows that looked just like how they sound – cheap!
I have realized over the last couple of years that you can find budget friendly pillows that can also look expensive! So I am going to be sharing with you the 3 things I look for when searching for a budget friendly throw pillow that still looks nice and high quality!
Down (Or Faux Down) Insert
Having a good insert is the best thing you can do to make your pillows look more high quality. You know that nice "pillow chop" that you see in professional interior design pictures? That can only happen with a good insert!
The best insert you can get are down inserts. But sometimes they can be a little more expensive so a faux down insert is your second best bet! Either way, as long as you get an insert that can hold a good "chop" they will look much nicer!
Zipper Closer
Buying pillows and pillow covers that have a zipper is key for a few reasons! The main reason being that you can change out the insert. If you find a pillow you love but it has a terrible insert then you can just take out the insert and add a good down one! The other reason is because it allows you to easily take the covers off to clean. Which is super important when you have dogs and kids like most of us do!
Thick Material
This is the thing I pay attention to the least, but it is still something that is important to look for! Thicker materials tend to give the look that the fabric is nicer, therefore making it look more expensive. If you can see through the cover to the point where you can see the insert it is too thin. I rarely find pillows this cheaply made, but I have on occasion at Target and Hobby Lobby. So just be aware of that!
What Styles Of Pillows I Look For
I like to have a variety of styles when choosing pillows to go on my couch or bed. I like to have a mix of solids and patterns. As well as a mix of materials. For example, the picture below is what I currently have on my couch. The pink pillows are a solid velvet and then the patterned pillows are a thicker cotton material.
Having both solids and patterns brings some dimension to the room. While having different materials adds more texture! Both are important when finding pillows for your space.
Where I Shop
The majority of my pillow covers are from Woven Nook. Which is a small online company that has great prices for higher quality covers! They also have the cutest patterns and are always keeping up to date on current styles and trends. They have recently started selling some budget friendly inserts as well, I have yet to try them though!
I also love to find pillows from Home Goods! They tend to have a huge selection and have a ton that are budget friendly and meet all three of my requirements when finding pillows. The pink velvet pillows above are from Home Goods and they were around $20 for a set of two. Plus, they both came with a down insert! Such a great deal! Home Goods definitely has some of the best throw pillows.
From my experience the cheapest down pillow inserts you can find are on Amazon! I will share a couple below! If you already have pillow covers that have zippers but they have terrible inserts you could easily buy one of these and switch out the insert. It will make that cover you already own and love look so much better!
Best Amazon Down Inserts:

Hopefully you found this helpful so that you can feel more confident when buying the best throw pillows for your home! If you want to see my favorite pillow covers from Woven Nook that you can buy on Amazon, click here!! Have a wonderful week!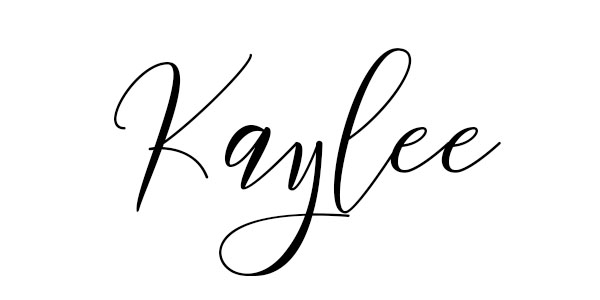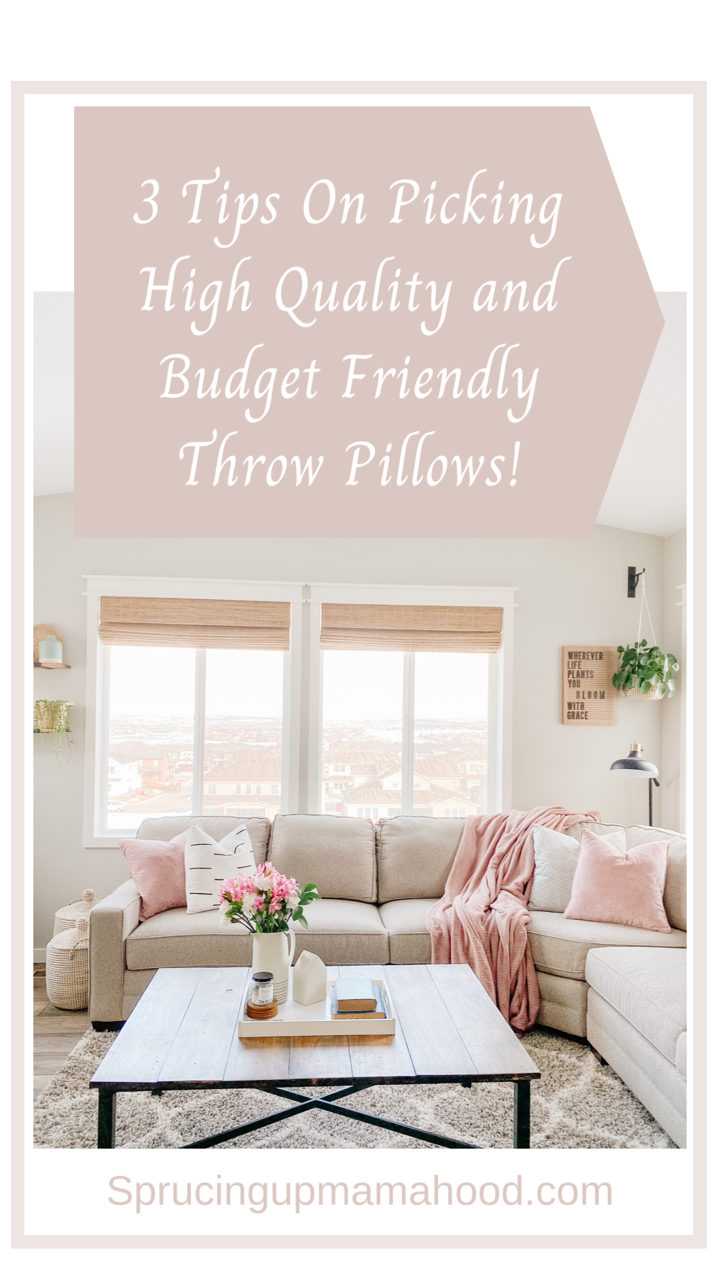 See our Disclosure here.