It's the weekend and that calls for a celebration! And the biggest way I celebrate is through dessert, ha! I definitely splurge on the weekends when it comes to sweets. However, I almost always still eat Paleo. So today I am going to be sharing with you my favorite Paleo Brownie Recipe! Y'all know we are not food bloggers (not even close), but occasionally we like sharing our favorite healthy recipes! We hope that is something that you enjoy too!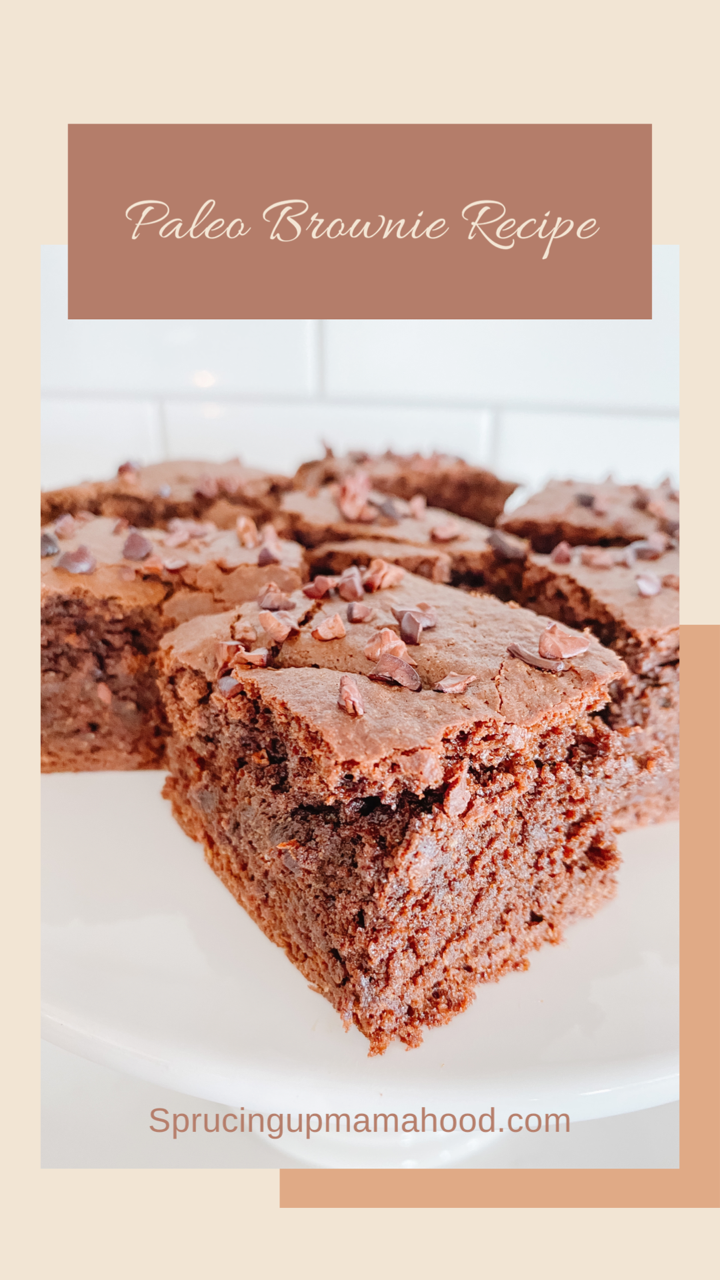 I'm pretty strictly grain free, dairy free, bean free and sugar free and on top of that I am a pescatarian. I know I know, you're probably thinking "what does she eat?!" I am mostly paleo but without all of the meat, which means I eat lots of fruits, veggies, nuts, seeds and the occasional eggs and fish! Plus, I do eat processed food, as long as it's Paleo. I am going to be writing a blog post all about my favorite healthy processed foods here soon (so stay tuned for that)!
This brownie recipe is something I have been making for over a year now. It is by far the best one I have made that tastes the most similar to "normal" brownies! It is most like a fudgy brownie and very rich, which I love! However, if you cook them a little longer they turn into more cake like brownies! Both are good! I typically make a double batch and freeze the majority of them. Then I can take them out and warm them up in the microwave whenever I am craving something sweet! I keep mine in the freezer for up to 3 months (they rarely last that long though)!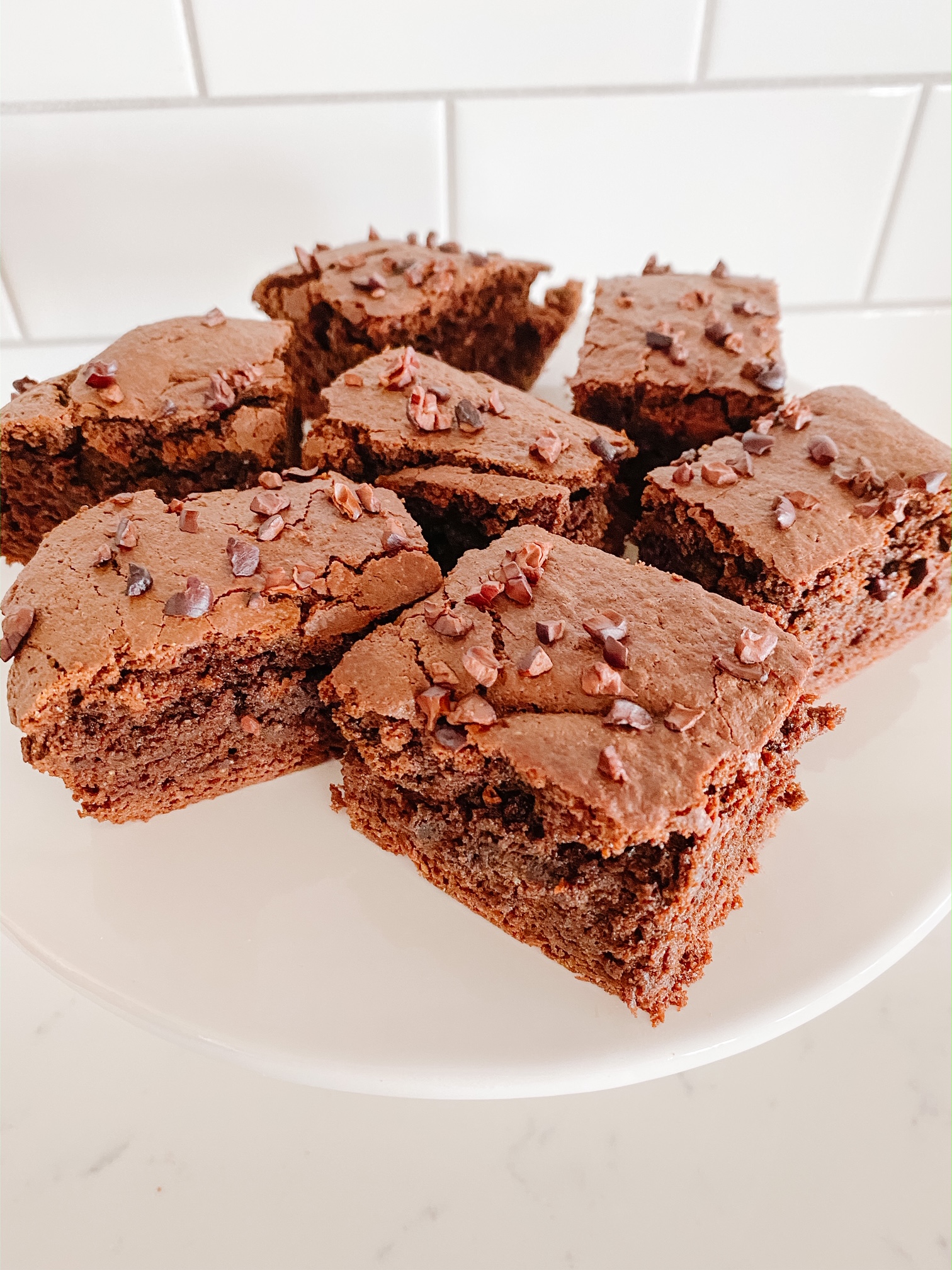 These are also my daughters (who is 3) favorite dessert! I can promise you this will be the healthy dessert your whole family will love! I got the original recipe from What Molly Made (check out her blog if you love healthy recipes)! I've used several of her recipes over the years and they are always delicious. This recipe below is very similar to hers but I adjusted it slightly to fit my needs better! I hope you enjoy!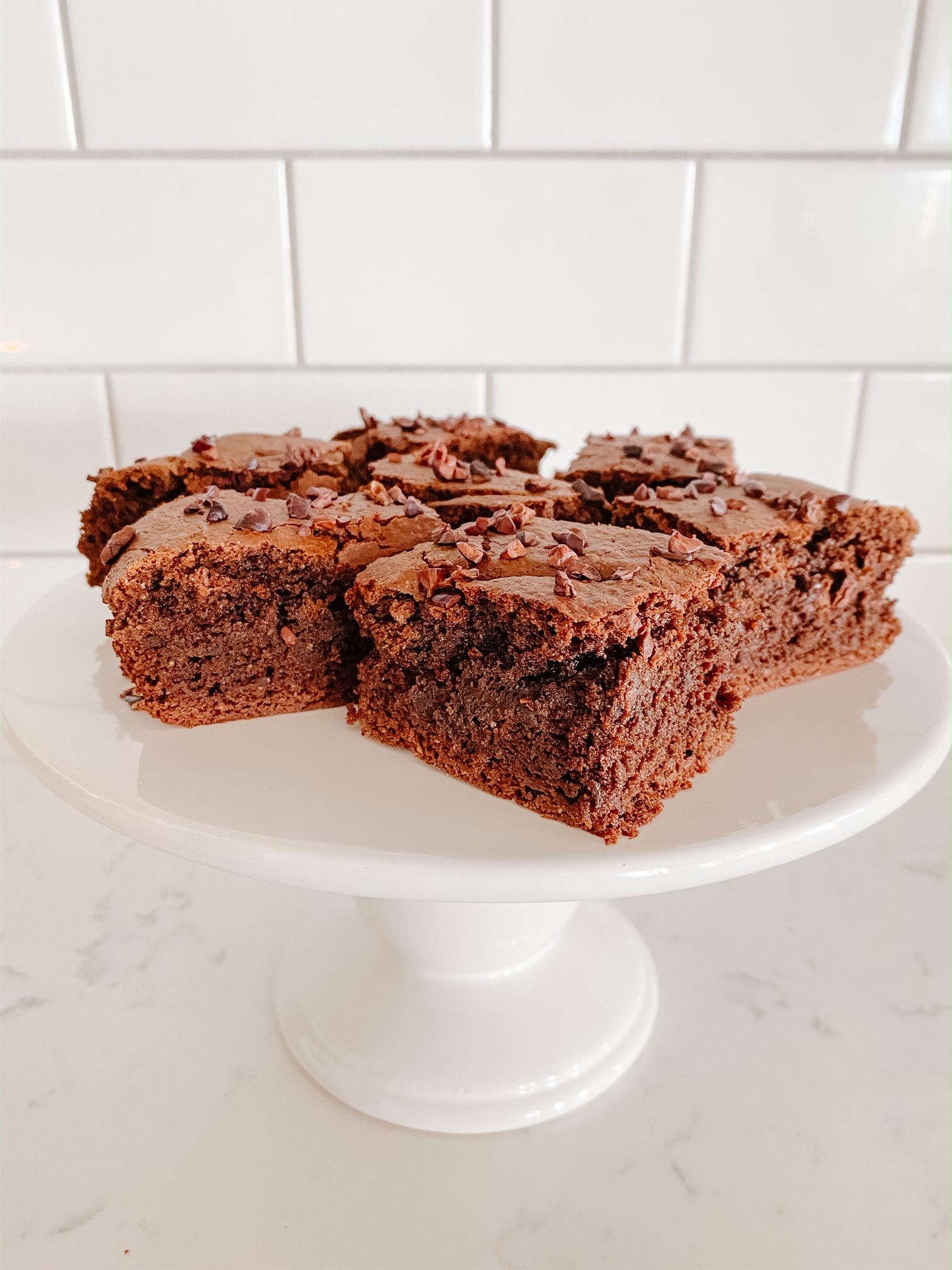 Ingrediants:
1 Cup Almond Butter (I use the Organic Kirkland brand from Costco)
3/4 Cup Coconut Sugar
1 tsp. Vanilla
3 eggs
1/3 Cup Unsweetened Cocoa Powder
2 tablespoons Coconut Flour
1/2 tsp. Baking Soda
1/2 tsp. Salt
1 tablespoon D'Vash Sweet Potato Nectar (optional, you can also substitute with maple syrup but this can be left out altogether)
Top with Cocoa Nibs if you want a bit of crunch (optional as well)
Preheat oven to 350 degrees. Mix all the ingredients together in a mixer until smooth. The batter will be thick. Poor in an 8×8 pan lined with parchment paper (or a greased pan is fine too). Bake for 23-28 minutes (28 if you like more cake like brownies, 23 if you like more fudge like brownies). Let cool for about 15 minutes and then dive in!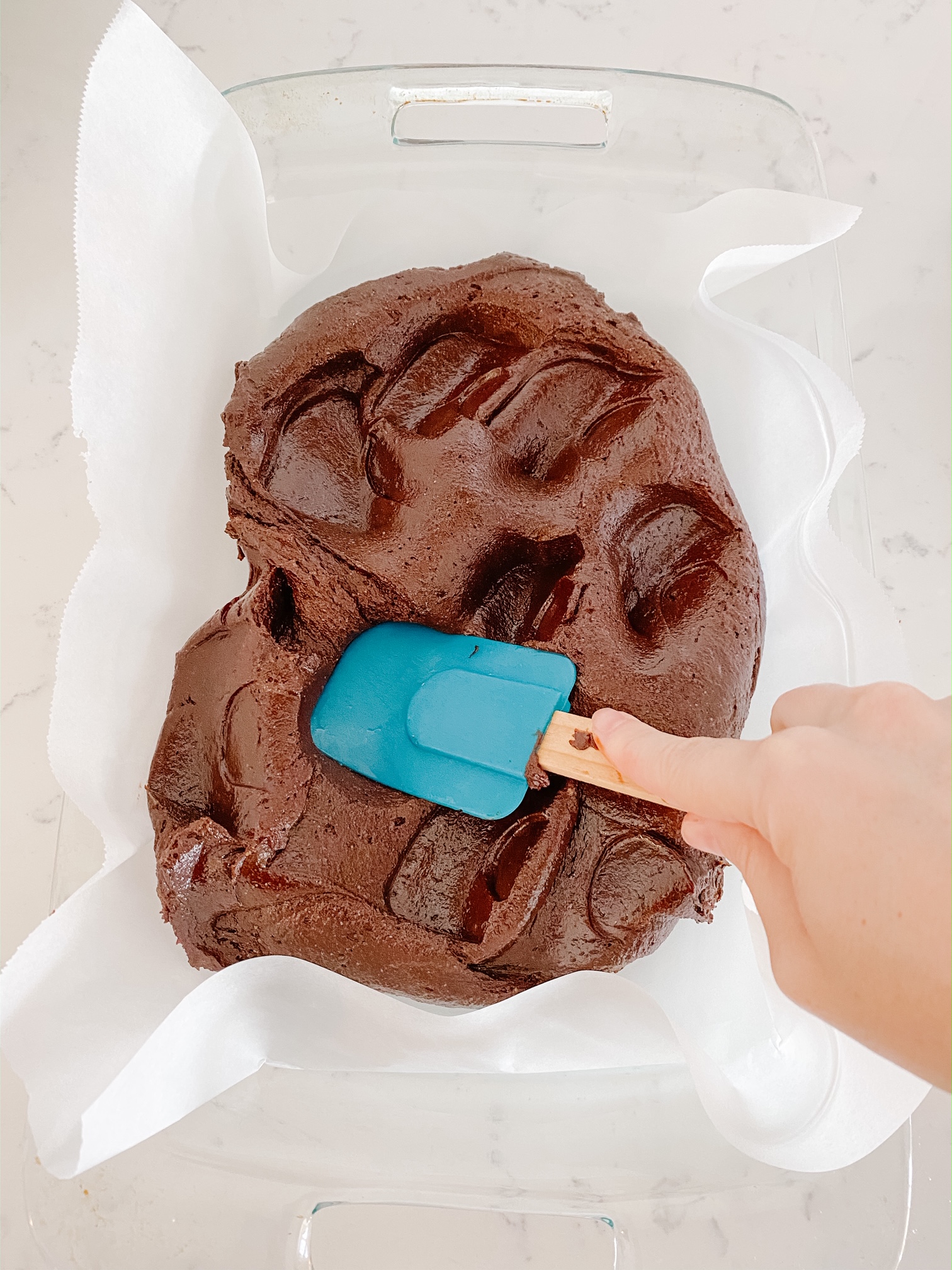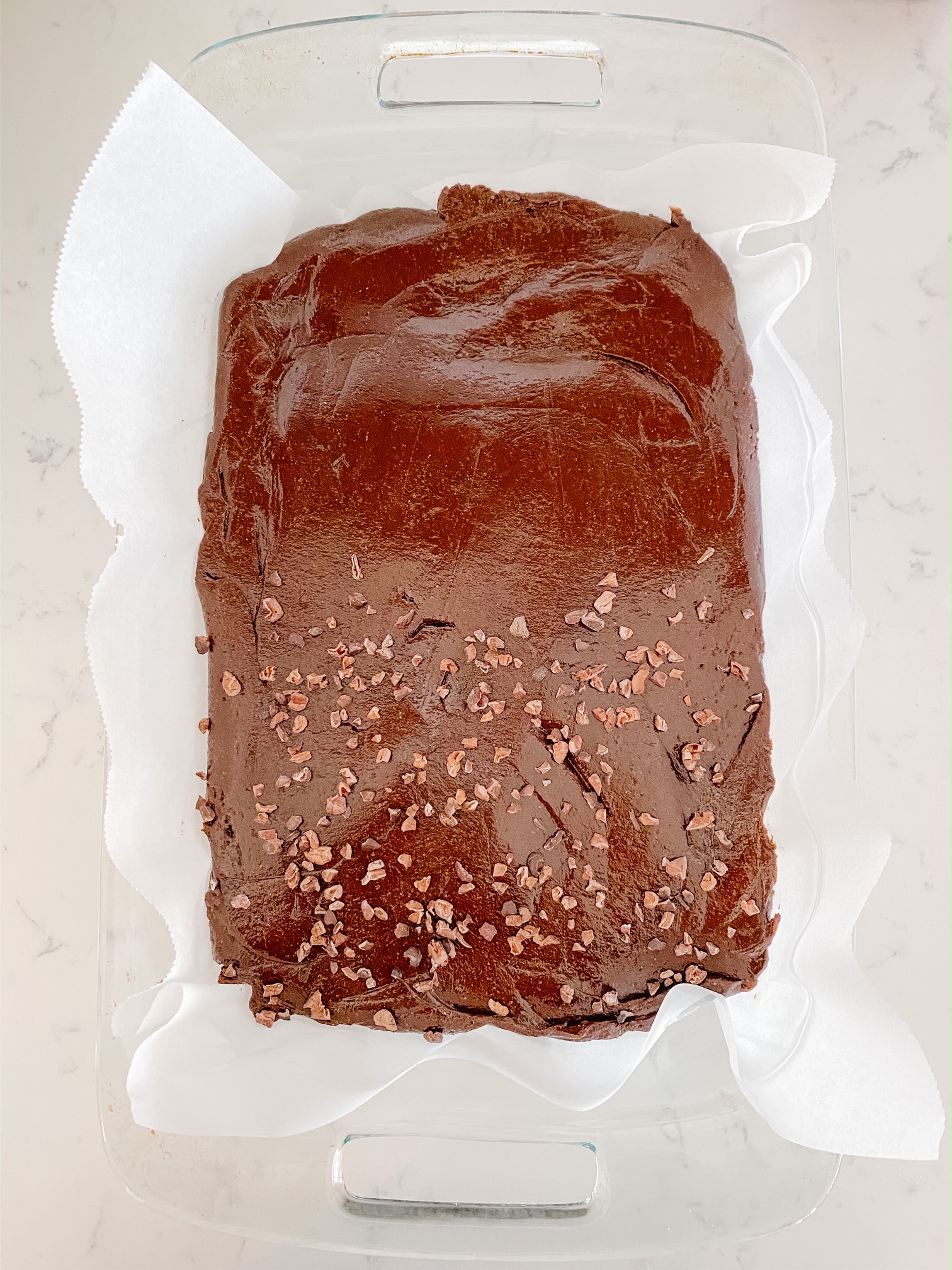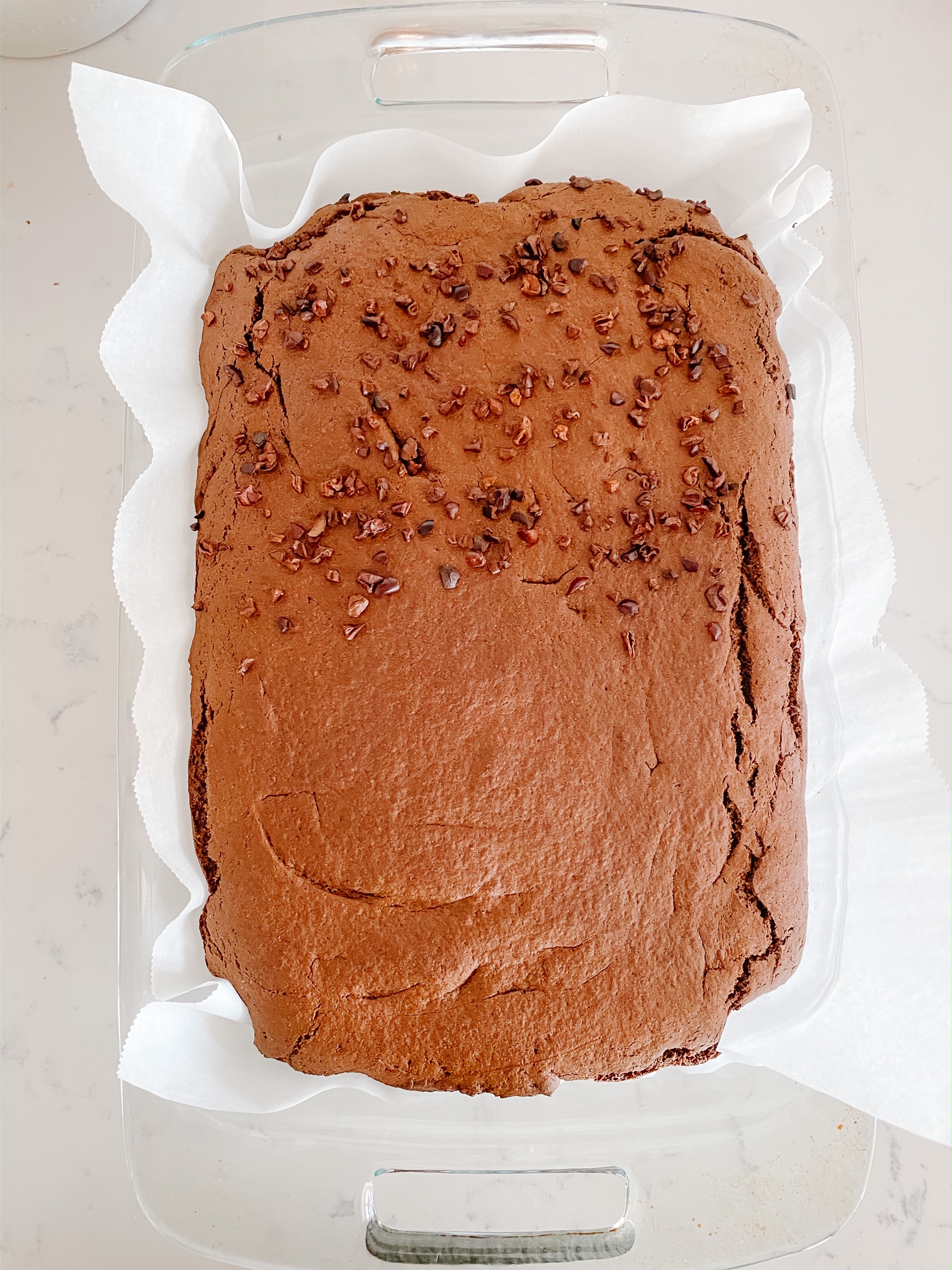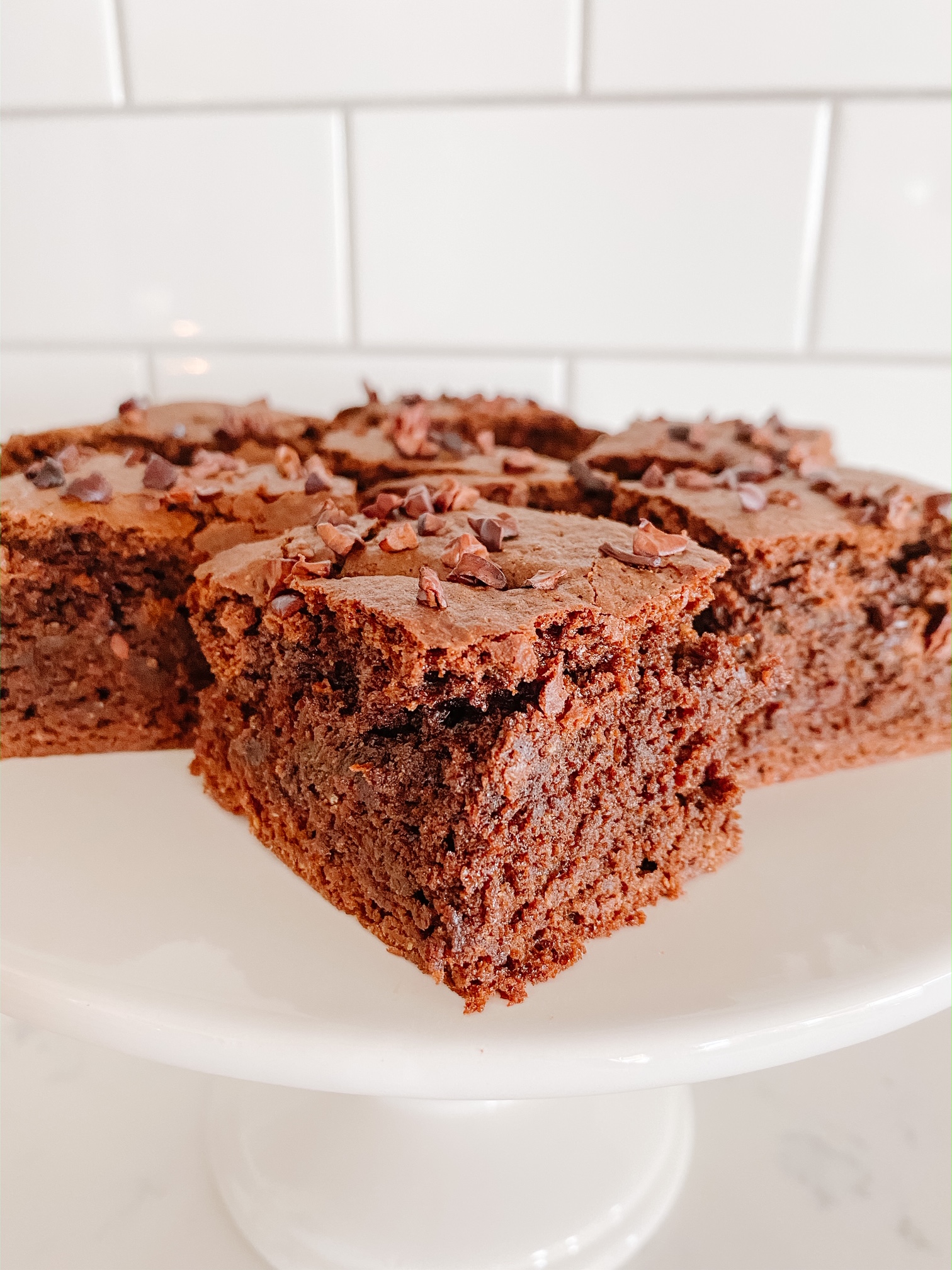 If you make this Paleo Brownie Recipe please let me know in the comments below! I hope you all have a wonderful and relaxing weekend! For more healthy recipes make sure to check out our Recipe Blog Posts here!
See our Disclosure here.