One of the first projects we tackled when we moved into our new house a couple of years ago was painting the staircase railing! When we moved in it was all white, and just felt a little plain. Adding the black to the handrail and the newels made this whole area a focal point. I love the contrast that it adds to the room and it feels like a feature in our home now.
This project was very time consuming – we had to tape off each baluster and there were a lot of edges to paint around. I think it took about 3 coats of paint. I love how it turned out though and definitely think it was worth the work!
The paint we used is Benjamin Moore Black Beauty. I love how it is not a typical black paint, but more of a dark charcoal. Paint is such a powerful tool. It is the most inexpensive and effective way to change the look of a room or furniture piece. We almost always start with paint projects when we move somewhere new!
We also recently added shiplap to these walls and I love how it helps the black and white railing pop! This open staircase was one of the main things that drew us to this house. I love how open it is; it makes this whole area feel bigger. And I love how we can see up to the playroom to keep an eye on the kids.
Black and White Staircase Railing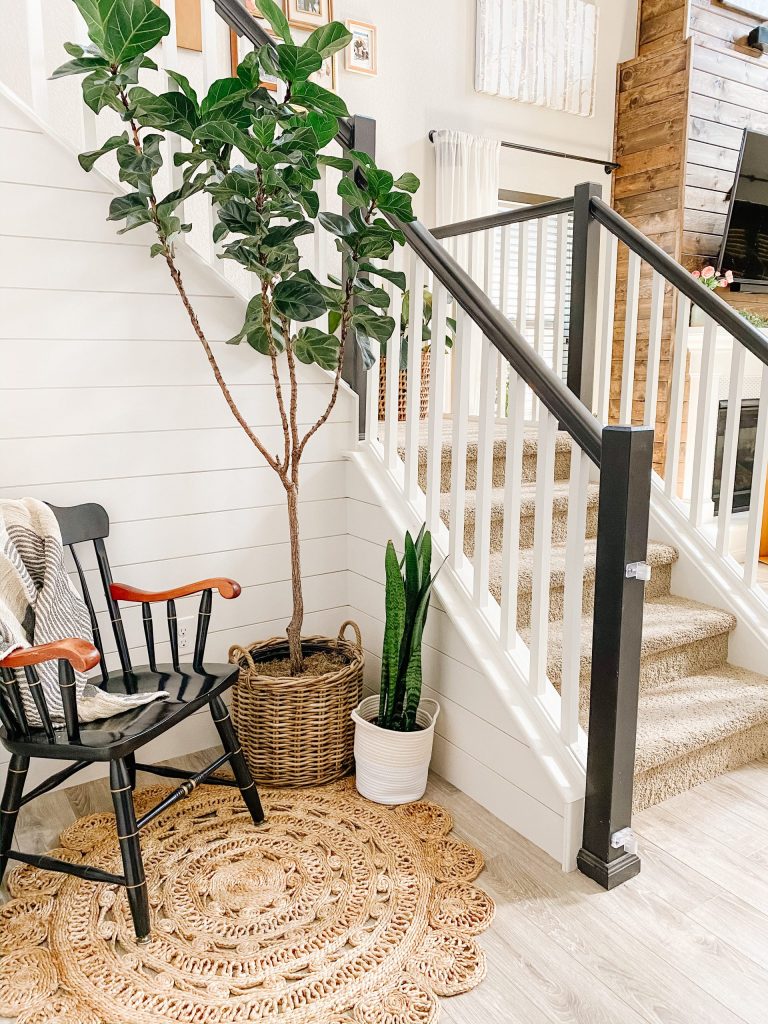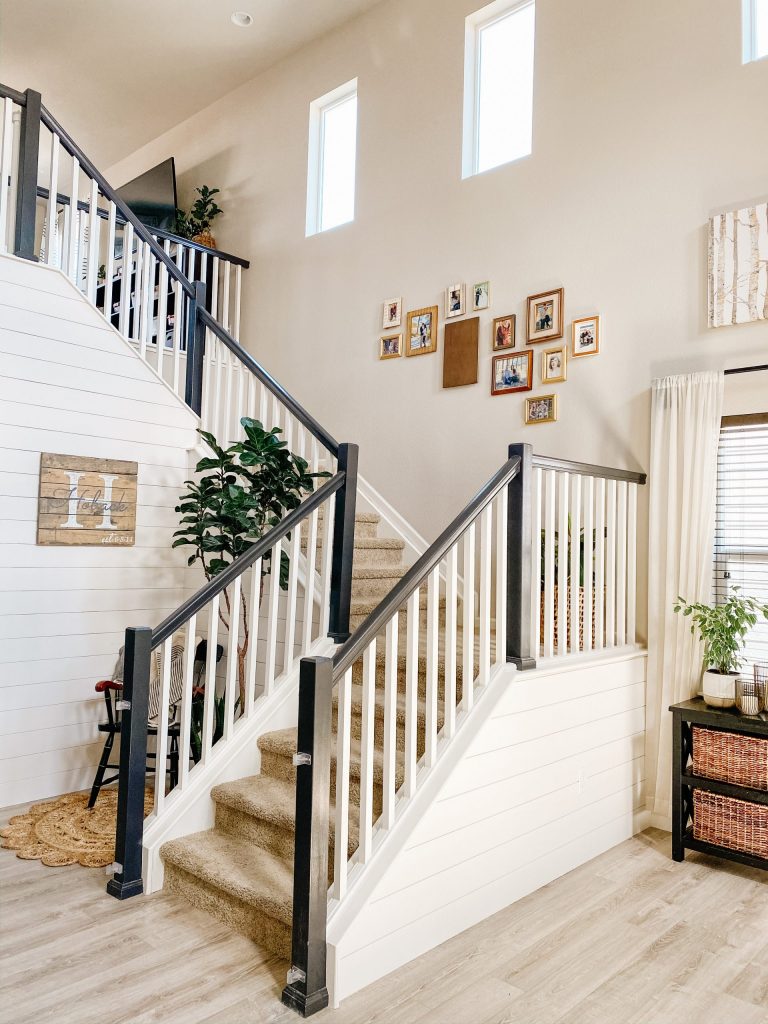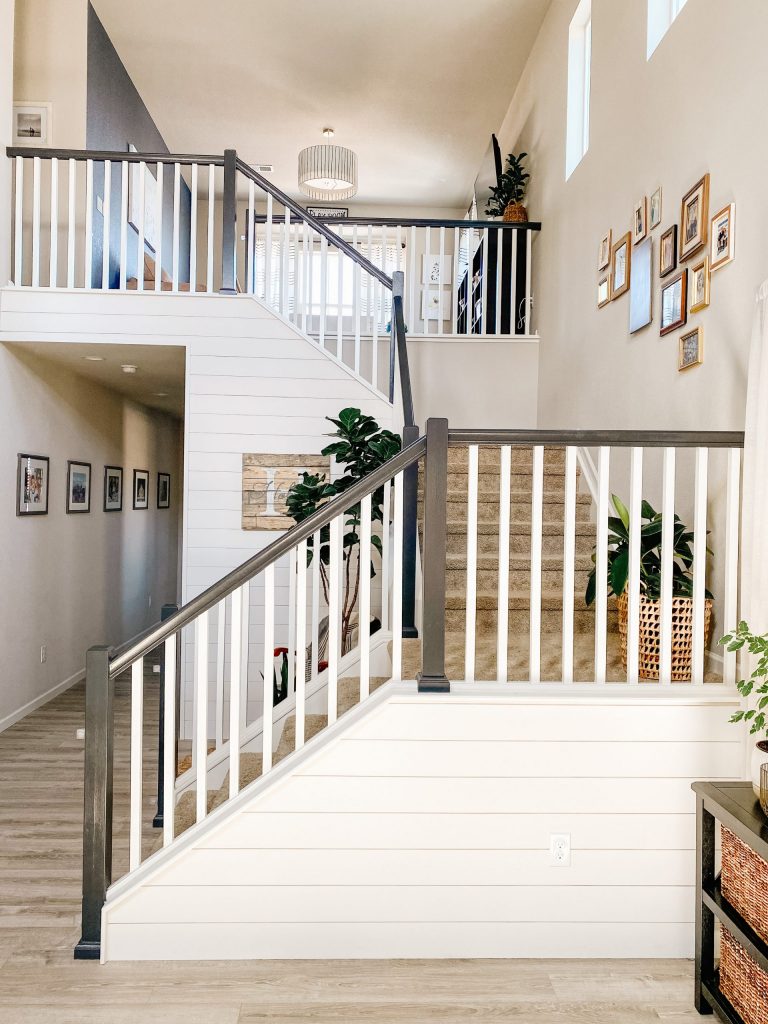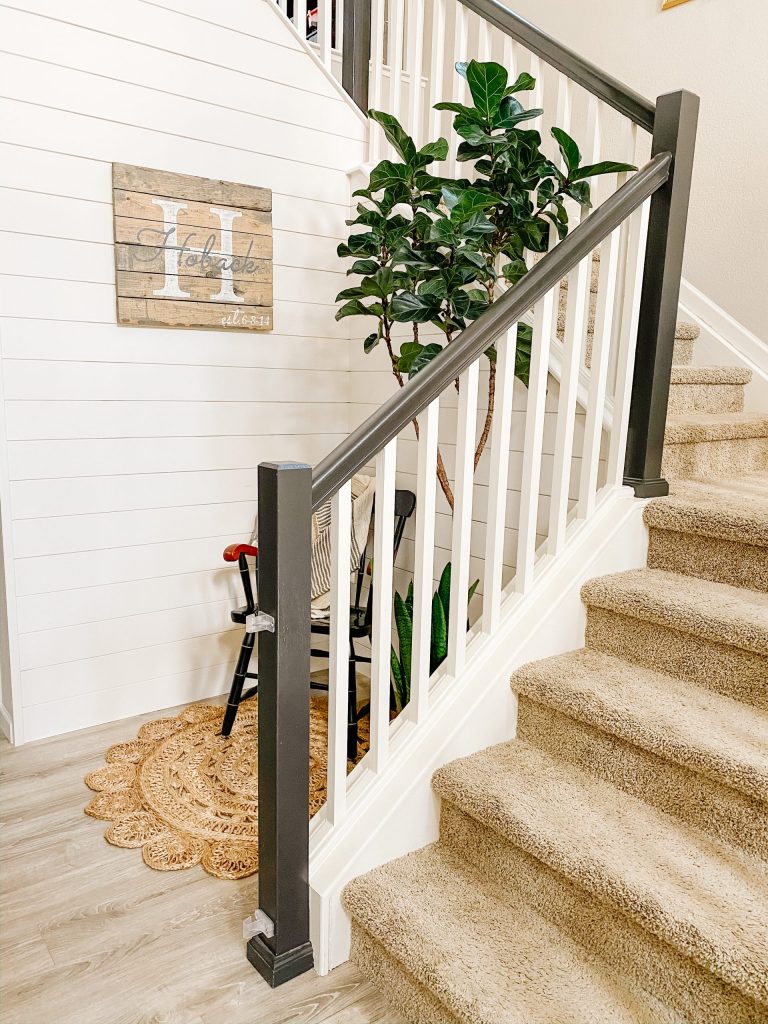 I'm hoping to start another paint project this week, if I can get some free time while watching my boys! So keep an eye out for that! This staircase railing update was definitely one of my favorite home projects. What are you all doing to stay busy during this time at home? I haven't gotten a ton done as I'm home with the kids, but I'm enjoying all of the extra time with them!
Make sure to check out Kaylee's tips for buying throw pillows if you haven't! She has a throw pillow round-up planned for Friday too! I hope you all have a great rest of your week!
See our Disclosure here.