A couple months ago we helped our friend Jen makeover her office! Jen is the amazing photographer who took all of the photos of Rachel and I that you see on our blog and in our bios. We helped Jen pick a floor plan and pick out furniture all while staying on a budget. It was a fun little project and today I wanted to show you how her office turned out!
We first went to her house and took measurements of the room. While we were there we talked with Jen about what her style is and what furniture pieces she would like in the room. She for sure wanted a storage cabinet to hold all of her photography equipment. She also knew she wanted a desk, 2 chairs and a layered rug on rug. Jen has a super fun style and loves color! I was thrilled because I love color, but I am not good at putting it in my own house. I wish I was better at it! So it was a lot of fun to search for colorful furniture for her office!
Choosing The Floorplan
After we went to her house to take measurements and figure out what she wanted out of the office, Rachel created 7 different floor plans for Jen to choose from. She included all of the furniture pieces she would want in the room, to give a good feel of how much space this office really provided. As you can see, it's a pretty small space. But it was fun to see how many ways we could arrange the office, no matter what size it was! Jen ended up choosing Plan 4, which I think was a great choice!
Picking Out The Furniture
After she chose the floorplan, I did a ton of research on rugs, desks, chairs and storage cabinets. Jen did some research as well and between the two of us we got all of her furniture picked out and ordered!
We started with picking out a rug. She knew she wanted the double rug look with a fun, colorful rug on top and a jute rug underneath. We found a great deal on a jute rug from Bed Bath and Beyond. It was a thinner jute rug, which is important when layering. Then she found this super cute and colorful top rug from Well Woven. It only came in a 5×7. It would have been a little better if it was one size bigger, but she loved it so much and we couldn't find another rug for such a great price that she loved as much as this one! So a 5×7 it was! And it turned out just fine!
She ended up choosing super cute pink velvet chairs from Hayneedle. They fit the space great and they went with the rug she had picked out perfectly! For the storage cabinet she wanted something with doors so she could hide some of her photography equipment. It also needed to be 48 inches wide or smaller to fit the space okay. Plus, she wanted it to have a pop of color! This one she picked out from Target is just too perfect! It adds such a pretty teal color to the room, goes with the rug well and has just the right amount of storage she needed for her equipment!
The last thing we picked out was the desk, desk chair and lamp! The desk is from Target and has the cutest legs! It looks great facing out into the room as well. Her leather desk chair is from World Market and really makes the room feel more warm with the texture of the leather and the brown tones. And her floor lamp is from World Market and doesn't take up too much space, which was important so that she could get to the desk from both sides easily. I also love the black color because it doesn't compete with the other pops of color!
Her little office makeover turned out so cute! And she is so happy with the result! It is the first room you see when you walk into her house and it now feels so warm and homey when you walk in!
I hope you enjoyed this little office makeover! I am hoping we can do more of these throughout this next year! These are so fun to do and being able to work with your friends as a "job" is seriously the best! Make sure to check out Rachel's blog post from yesterday. It is all about some cute Amazon home finds that she has bought recently and loves!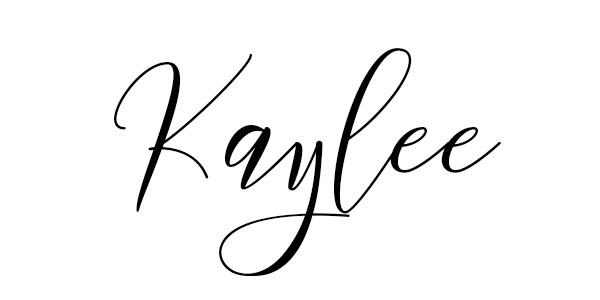 See our Disclosure here.