Plants, Baskets & Throws
What can't you find on Amazon?! Seriously…I can always find what I need on there when I need beauty products, random home items like light bulbs, and gifts. But lately, I have also been finding some great home decor items as well! My usual go-to stores for home decor have typically been Hobby Lobby, Homegoods, Target, Crate & Barrel, and World Market. But, as a work-from-home mom of 2 toddlers I love the convenience of online shopping! I am also super impatient once I find something that I want, so Amazon Prime 2-day shipping is one of my favorite things! Below are a few of my favorite Amazon home finds that I have been loving lately!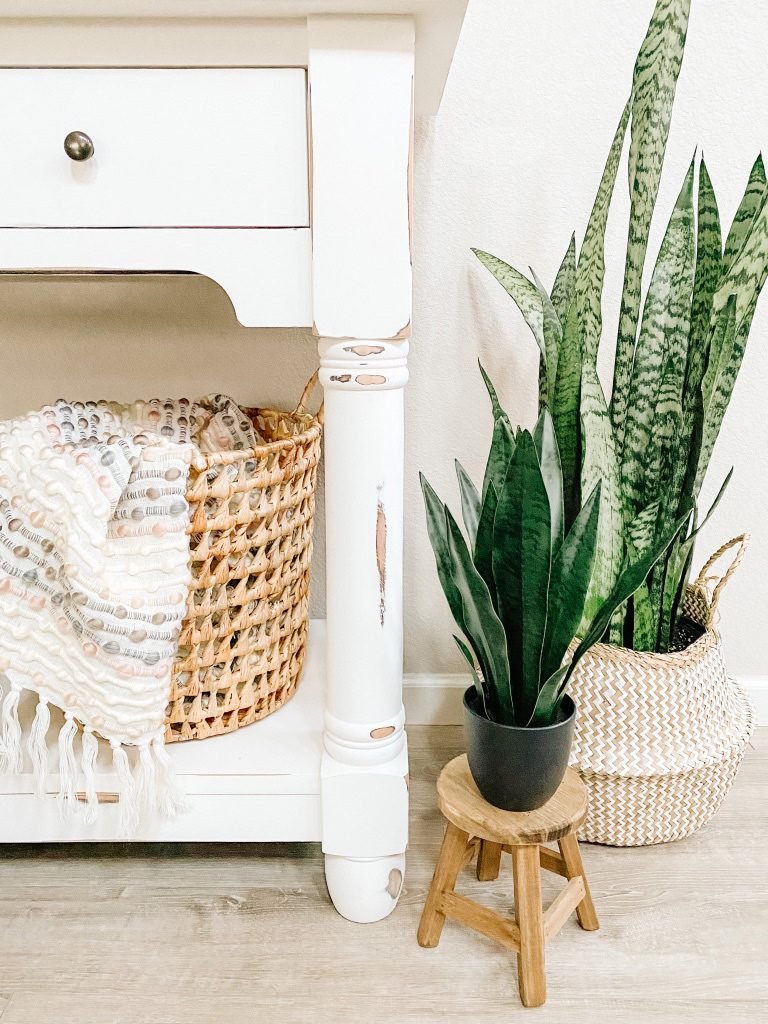 Artificial Plants
Baskets
Jute Rope Plant Basket, Black and Beige Stripes – I have this basket (shown in the top image) and it is very cute and a great price!
Woven Seagrass Tote Belly Basket, Plush Zigzag Chevron Seagrass White, Large – This is shown in the above photo and is cute but I will say that the bottom isn't completely flat, so you need a pretty heavy plant for it. It comes in a few different sizes and colors. It is also convertible – you can fold the top down to create a bowl-style basket.
Large Woven Rope Basket – super cute shape.
Sturdy Jute Cotton Rope Boho Basket with Fringe – Love the fringe on this one!
Ikea Seagrass Box with lid, Set of 3 – Not really plant baskets, but I love these so wanted to include them! They would look so cute on a table or shelf.
Throw Blankets
Rivet Bubble Textured Lightweight Decorative Fringe Throw Blanket, 48″ x 60″, Grey and Cream – I love this throw! It's shown in the photos above! I love the texture and the fringe. It also comes in Black/Cream and Navy/Cream.
Rivet Modern Hand-Woven Stripe Fringe Throw Blanket – I love the texture on this one, and there are a few different color options.
Cozy Cable Knit Chunky Weave Throw Blanket – Love how cozy this throw looks!
Ok guys, I could go on and on! I might have to make my favorite Amazon home finds a monthly thing, haha! There are so many great home decor items on Amazon!
Hope you all have a great week! And make sure to check out Kaylee's healthy smoothie recipe that she shared last week if you haven't already!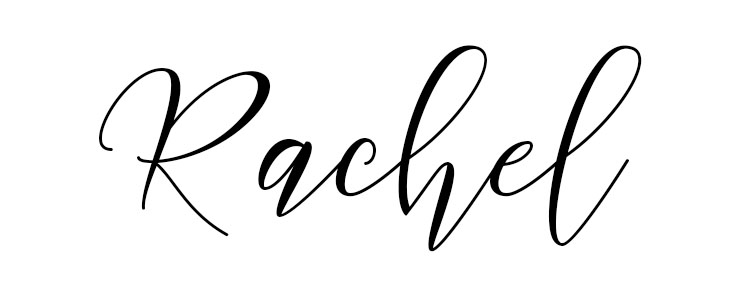 See our Disclosure here.