I'll be honest, getting to design and decorate a little girls nursery again is something I never thought I would be able to do! After struggling with infertility and a complicated pregnancy with my first daughter, I had been saying for years that we were "one and done". I am so glad I was wrong! Being able to design this nursery for the One Room Challenge is a dream come true and it has been so fun! Today I am going to be sharing my boho nursery chair and dresser options that I was deciding between!
Before Pictures of the Nursery
Before I share those with you, I am going to show you what the nursery looks like now. There before pictures will give you an idea of the layout I am working with! As well as show you the blank slate it is starting out as!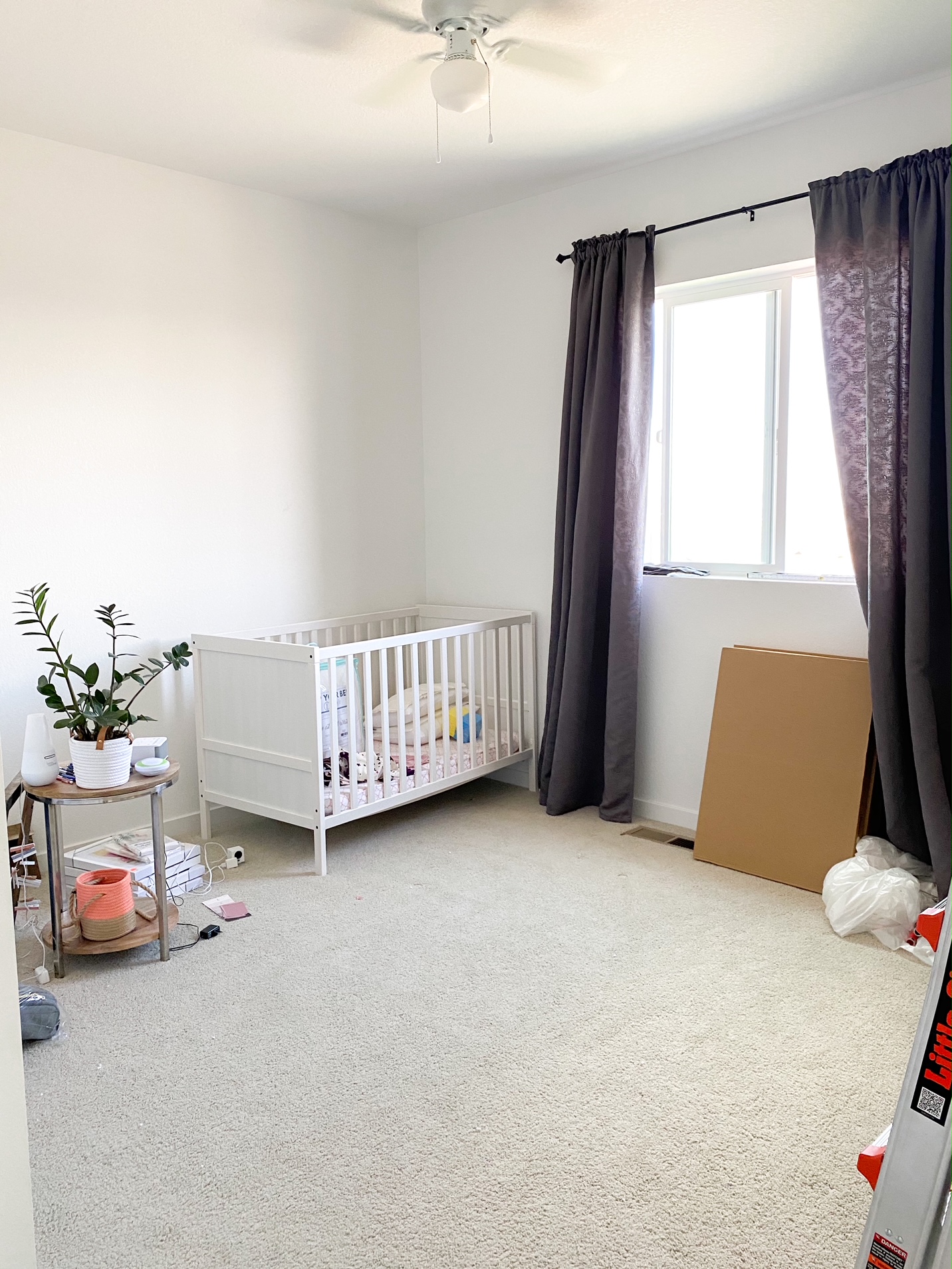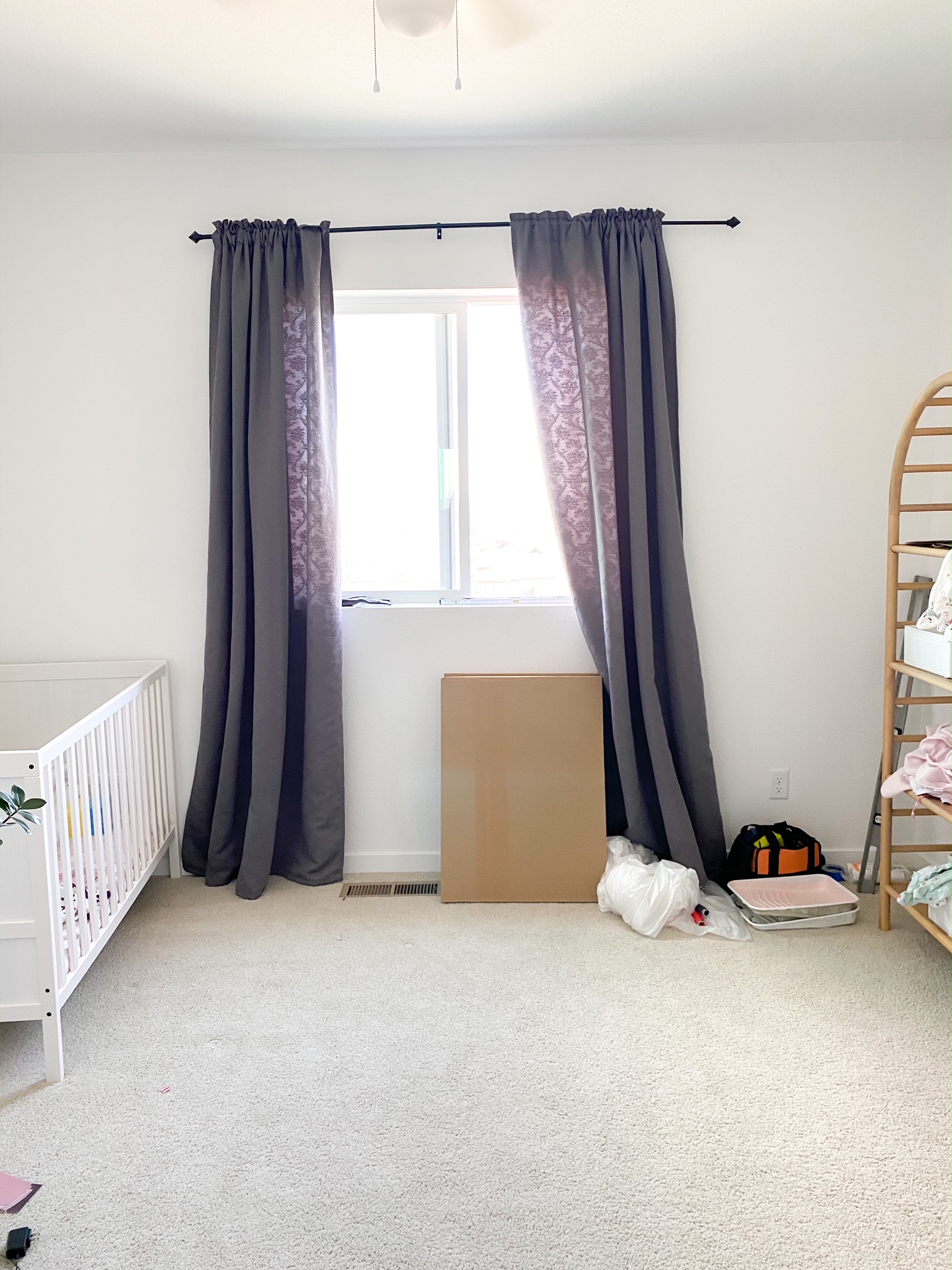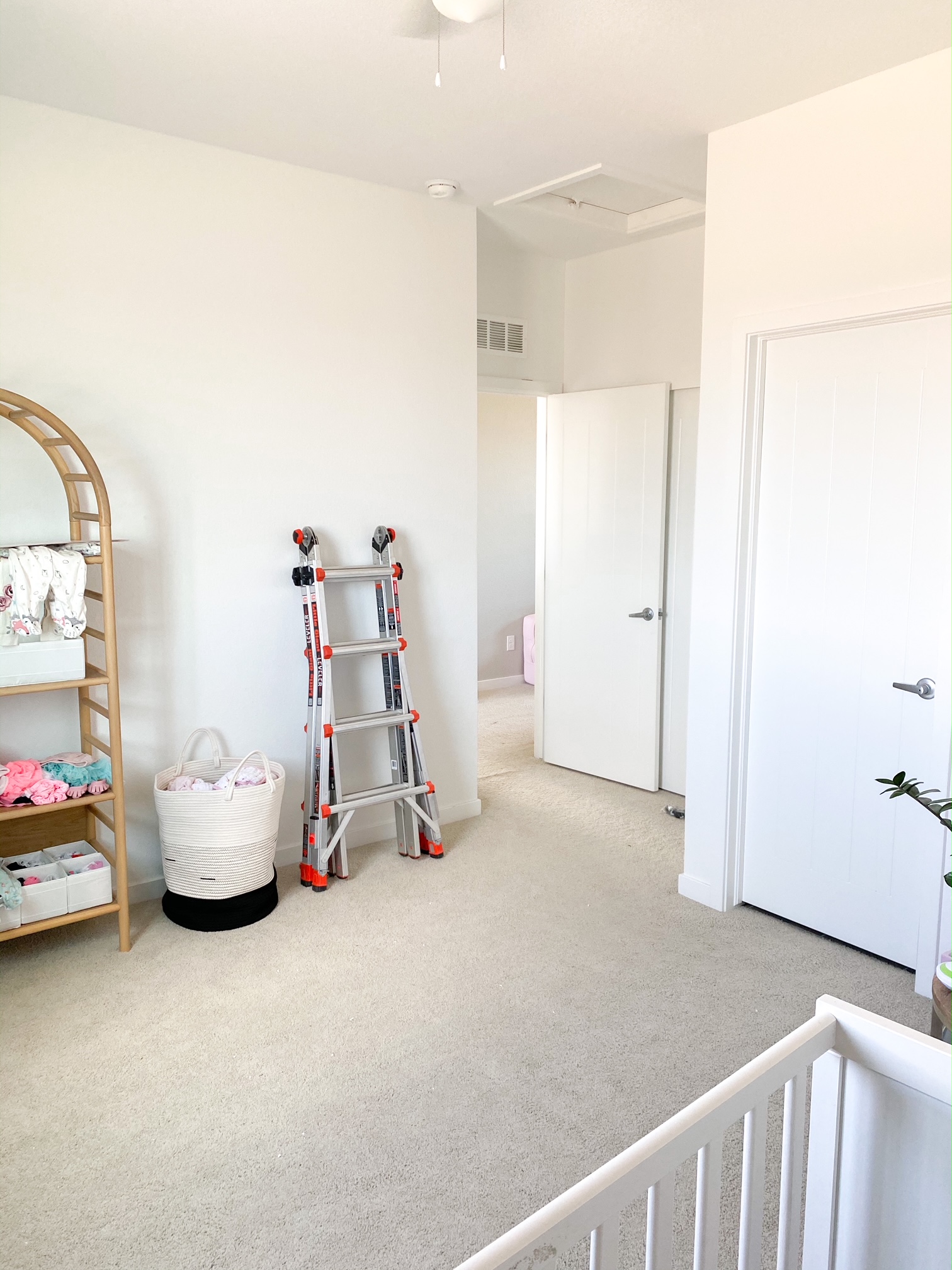 Luckily there is not much in there and so it should be easy to complete all of the things I have planned for this room! The design style I settled on is boho, mainly because I fell in love with this wood shelf from the Studio McGee line at Target! It has those boho vibes and I am so excited to be using that as my starting point.
Boho Nursery Chair Options
There are so many things to do in this room, but my first step was picking out a chair and dresser! Which is easier said than done. I actually still haven't decided on a chair – ugh! I want the chair to be budget friendly (around $300 or less), white/cream colored and have some sort of texture. It doesn't have to be a rocking chair as long as it has an ottoman to go with it! I also want it to be comfy and all fabric. Apparently these "must haves" are very hard to find for $300 or less – haha!
So I may end up splurging on the budget a little bit. But I am trying my hardest not to! Below I am going to link in all the boho nursery chair options I am loving! Help me decide by letting me know your favorite in the comments below!

Boho Nursery Dresser Options
The dresser has been slightly easier for me to pick out. Mainly because dressers are expensive and I knew I wanted to do an Ikea hack instead of spending a ton of money on a dresser! This is the dresser I ended up buying (click here). I actually bought two and am planning on using them together.
I actually wanted this dresser from Ikea (click here). However, they have been out of stock for months so I had to come up with a different option, which is why I went with the above dresser. If I get super lucky and this one comes back in stock by the time I need it, I will be switching to this one!
I will absolutely be sharing how we end up DIYing the Ikea dresser in a few weeks. Until then, these were the dressers that I was loving and am going to use for inspiration for my Ikea dresser! If I had a larger budget I would have gone with one of these! They are so gorgeous and perfect for a boho nursery! They would also look perfect in any bedroom, not just a nursery or kids room! Which is why I love this style!

I hope you will come back next week for the One Room Challenge Week 3! In the meantime make sure to head over to the ORC blog page where you can see a ton of other bloggers share their ORC progress! There are so many amazing projects and rooms being transformed! You can see them all here!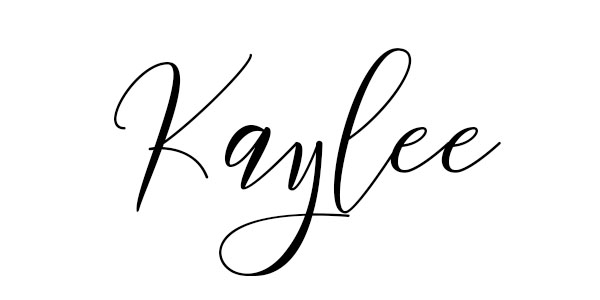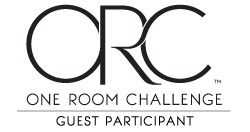 This post contains affiliate links; see our Disclosure here.