Finally getting around to sharing Griffin's Room! We painted his room about 2 months ago and then moved on to other things. So I never fully finished his room so I could take more photos until now! I feel that bedrooms are such an important part of your home to decorate and customize, and they are often so overlooked and neglected! But your bedroom is where you start and end your day – you should love the view! Read on below to see more about the Boys Boho Bedroom Idea with a Colorblock!
This post is all about a Boys Boho Bedroom Idea!
Boho Colorblock Paint –
When we moved in this room was painted a pretty bad yellow-green color and it drove me crazy. Painting it helped SO much. I wanted to do something fun with the paint and couldn't decide between an accent wall, wall decals, or a colorblock accent – so I did a little bit of everything! I love how it turned out! It is fun and playful but a style that will grow with him for many years! I feel that the two toned walls actually help the room feel taller also. And I just love how the art looks hung on them. These triangle wall decals are also affordable and were very easy to use! The paint we used is – Sherwin Williams Nebulous White for the top and Behr Black Evergreen for the bottom.
How to Create the Perfect Paint Line!
COLORBLOCK TIP: – Here is a tip for when you want a nice clean paint line – tape the line, paint over the edge of the tape with the background wall color (in our case the white) then once that dries paint the accent color. This worked so well on our textured walls! The first paint color fills any small gaps in the tape so you are left with a very sharp line at the end! Remember to pull off the tape when the top coat is still slightly wet. If you wait for it to dry you risk pulling up some paint with the tape.
Affordable Amazon Boho Bedding –
I love this bedding that I found for him on Amazon! It was very affordable, so cute and well made, and comes with the duvet cover and two shams. There are a few different color schemes and patterns too and they are all very cute!
DIY Wood Block Woodland Animal Art –
I also love the wood block art in the corner…I made those for Griffin while I was pregnant with him! They were a simple DIY that has become so special to me, and him!
I made these out of a few scrap pieces of wood that my brother-in-law had on hand. They were a lot thicker than I was originally wanting but I actually love how they turned out! I gave them a simple white wash with some watered down white paint, and used basic acrylic paint for the animals and text.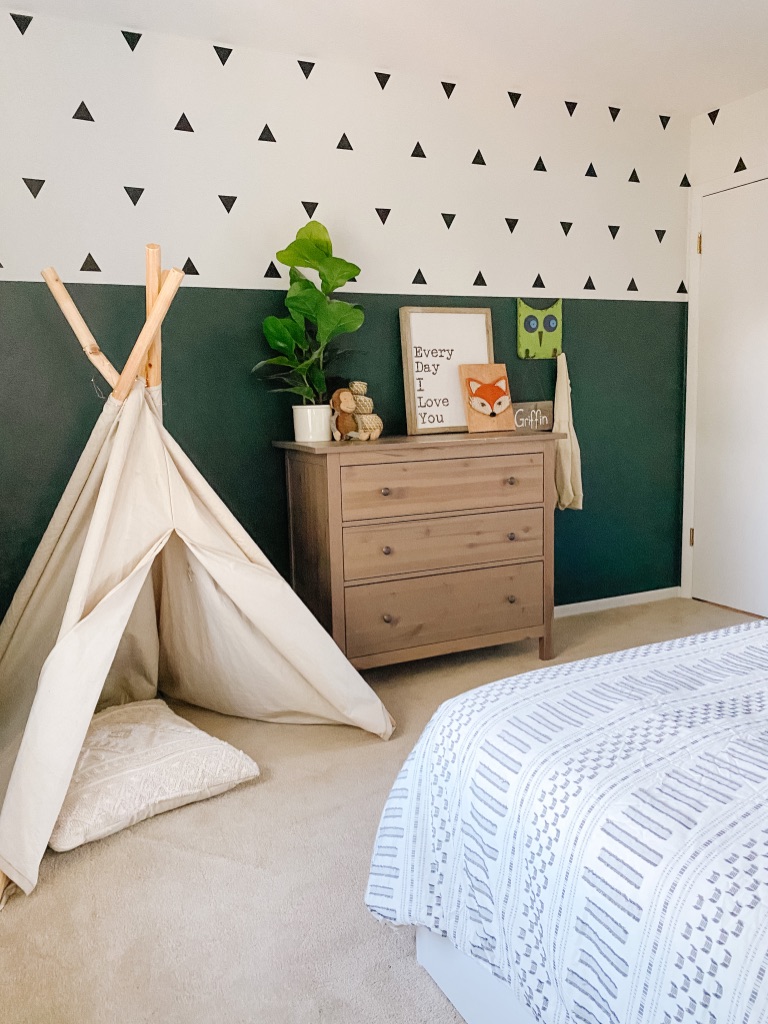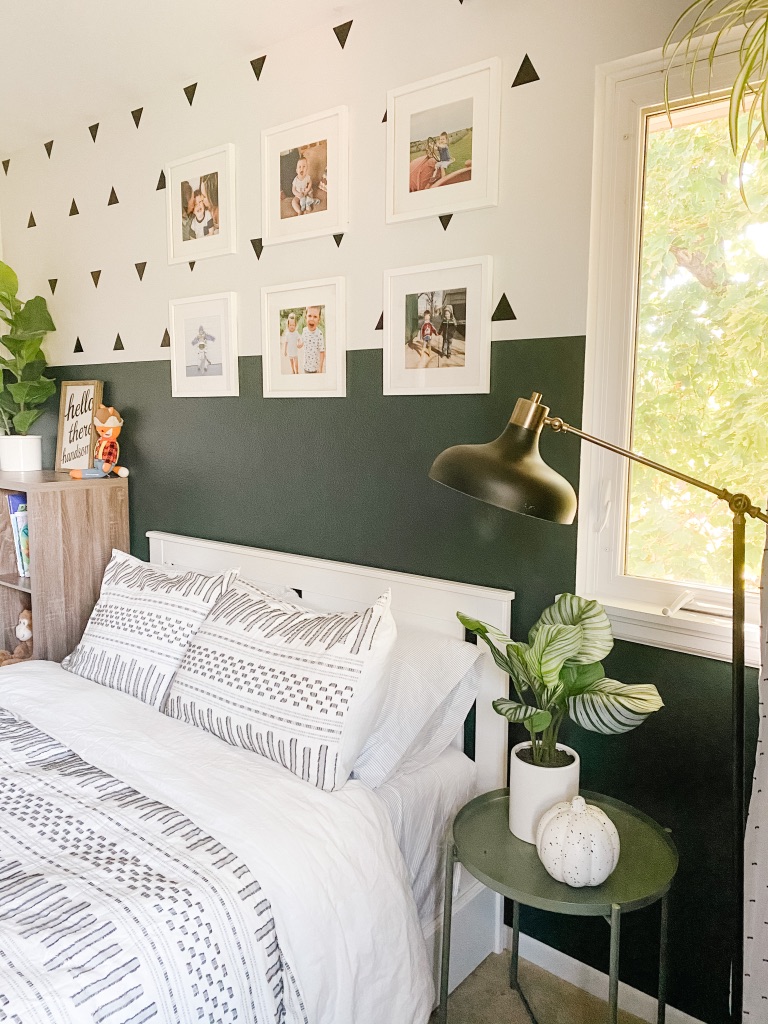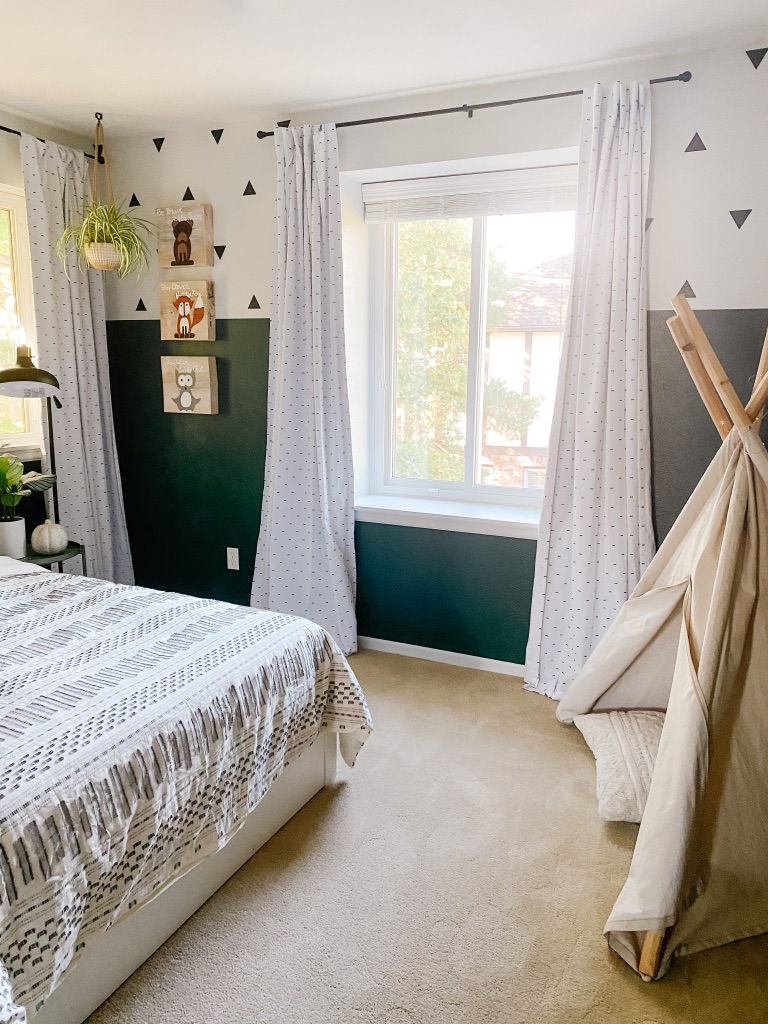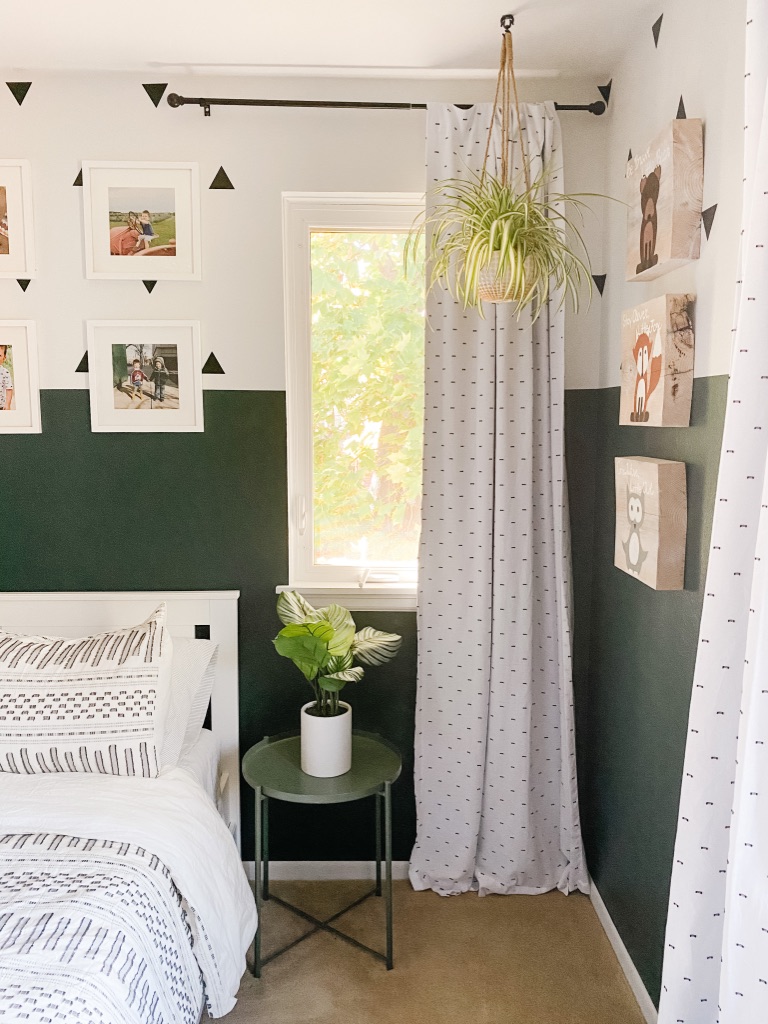 SHOP THIS POST:

For another Boys Boho Bedroom Idea, check out my post about the wall mural I painted in Roman's room! Kaylee is also working on Skyia's room and I can't wait to see how that turns out! Hope you all have a great week!
This Post was about a Boys Boho Bedroom Idea!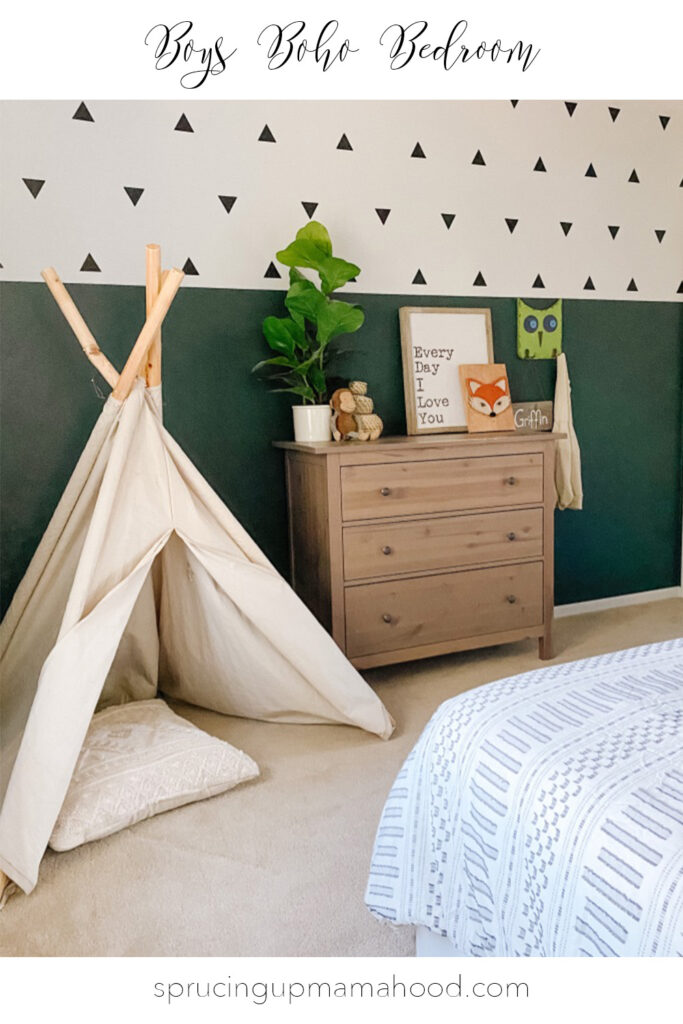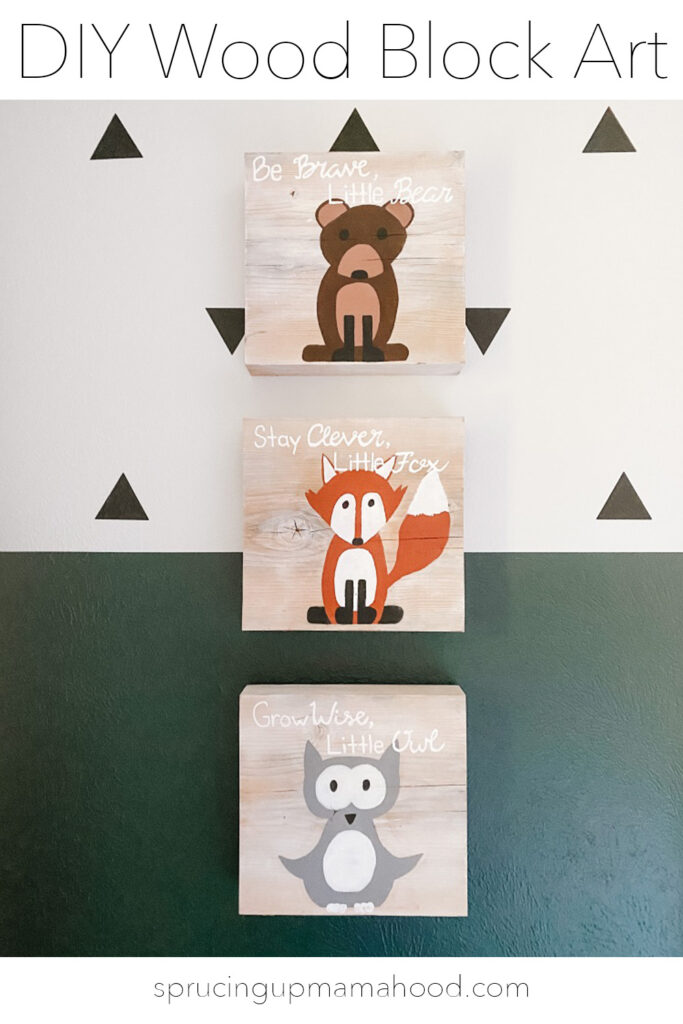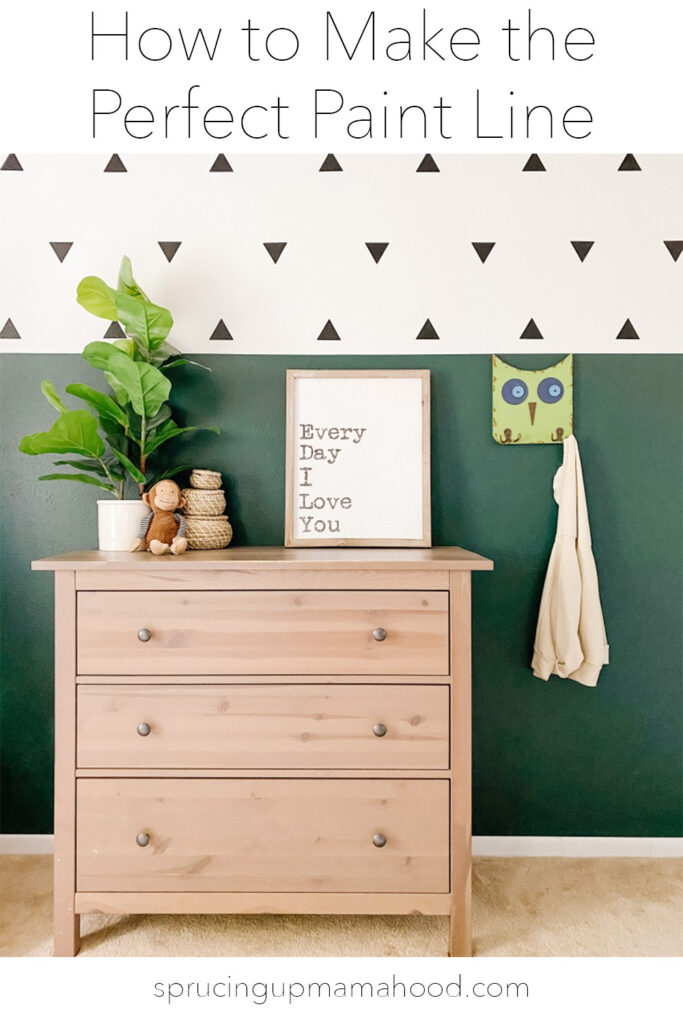 This post contains affiliate links; see our Disclosure here.