Happy Friday friends! This week flew by for me! I had such great intentions of getting all the things done- you know like organizing every room, laundry, cleaning baseboards, all the things that I see everyone else getting done while stuck at home. But I got ZERO done. Literally not a single one.
I did however work my normal hours for the blog and our Instagram while also trying to engage with my 3 year old. She is typically very independent and lets me work, but this week she was needy!
So I tried to give her the attention she was needing. But next week, I am going to be more productive (I'm telling you guys here so I am held accountable- haha).
This post contains affiliate links; see our Disclosure here.
My New Kitchen Runner Rug
Alright, now onto my new rug! As I have said before, I am on a spending freeze- so I am only buying things we actually need. Today I am sharing with you the kitchen runner rug I bought to replace the one we had (it was falling apart, literally it was unraveling).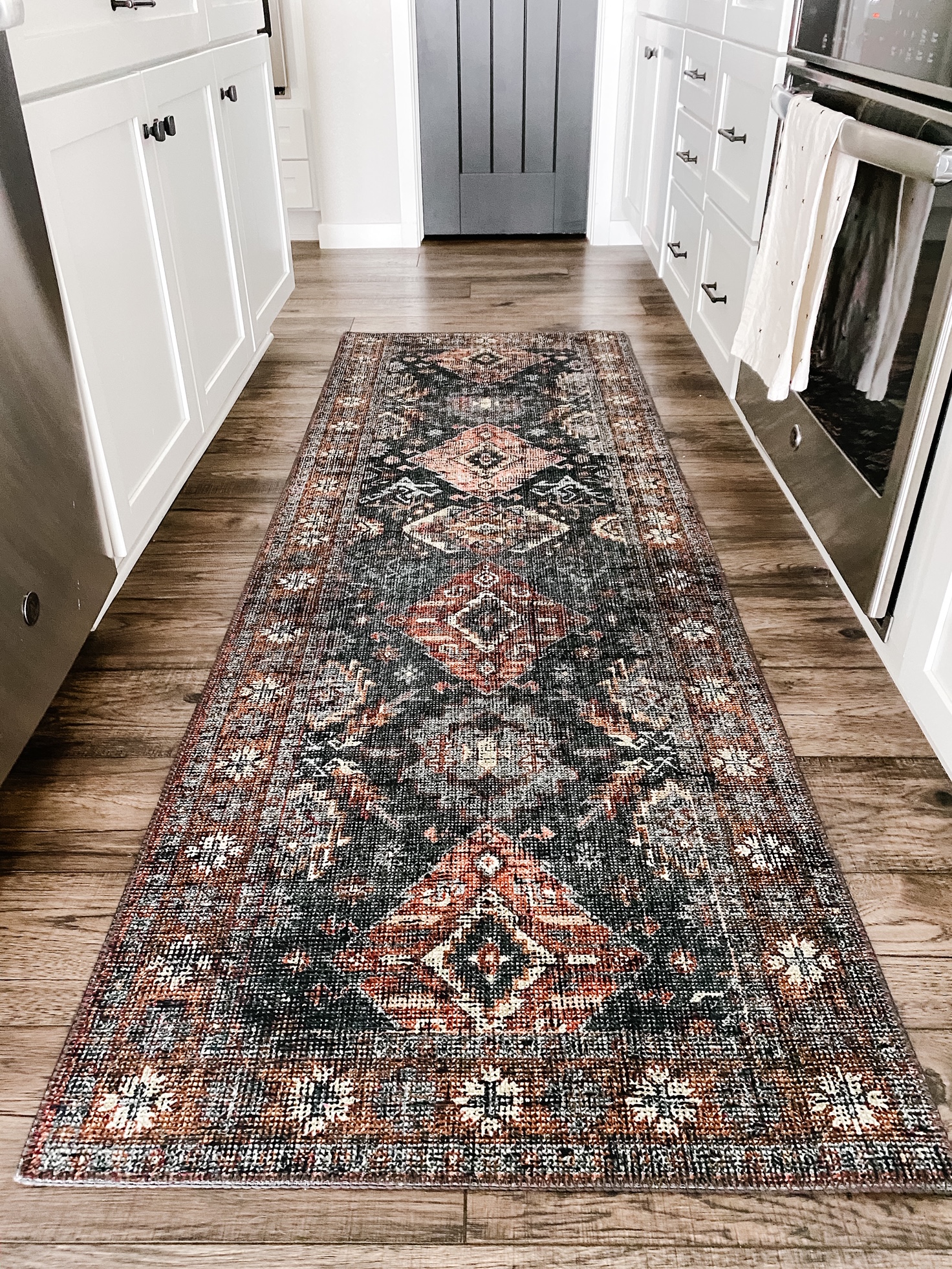 This is the only new thing I have bought for our house in a while. And let me tell you, it is hard being a home blogger and not being able to purchase new home stuff!
I am getting creative and using stuff I already have and also moving stuff around. Which is actually nice because you don't realize all of the things you have inside your house that you can reuse and it looks totally new and refreshed! So it is a challenge I am happily taking on!
While I was looking for a new kitchen runner for our kitchen I gathered up some of my other favorite kitchen runner rugs and am going to share them with you today!
You don't have to spend a lot to get a rug that changes the look and feel of your room!
These are all budget friendly rugs! Every one of these runners are under $75. So if you have been looking for a runner, whether it's for your kitchen or another area in your house make sure to check these out below!
Why I Love My New Kitchen Runner Rug
I bought this runner for several reasons. First, it was on budget (I got it when it was on sale for $60). This was the absolute most important thing when choosing a new rug!
Rugs can be really expensive, and I am on a tight budget. So I made sure I was only looking at runners that were under $75. Surprisingly, there are a ton of good options out there in this price range!
Honestly, even if I wasn't on a tight budget I wouldn't want to spend more than $75 on a runner for our kitchen. We are in our kitchen a lot, as we cook dinner at home almost every single night. This rug gets a lot of traffic! So I hate to spend a lot of money when I know it is in a spot that I will have to replace pretty frequently!
Update: I have now had this rug for over a year and it still look brand new- we will not be replacing anytime soon! Such a high quality rug for the price!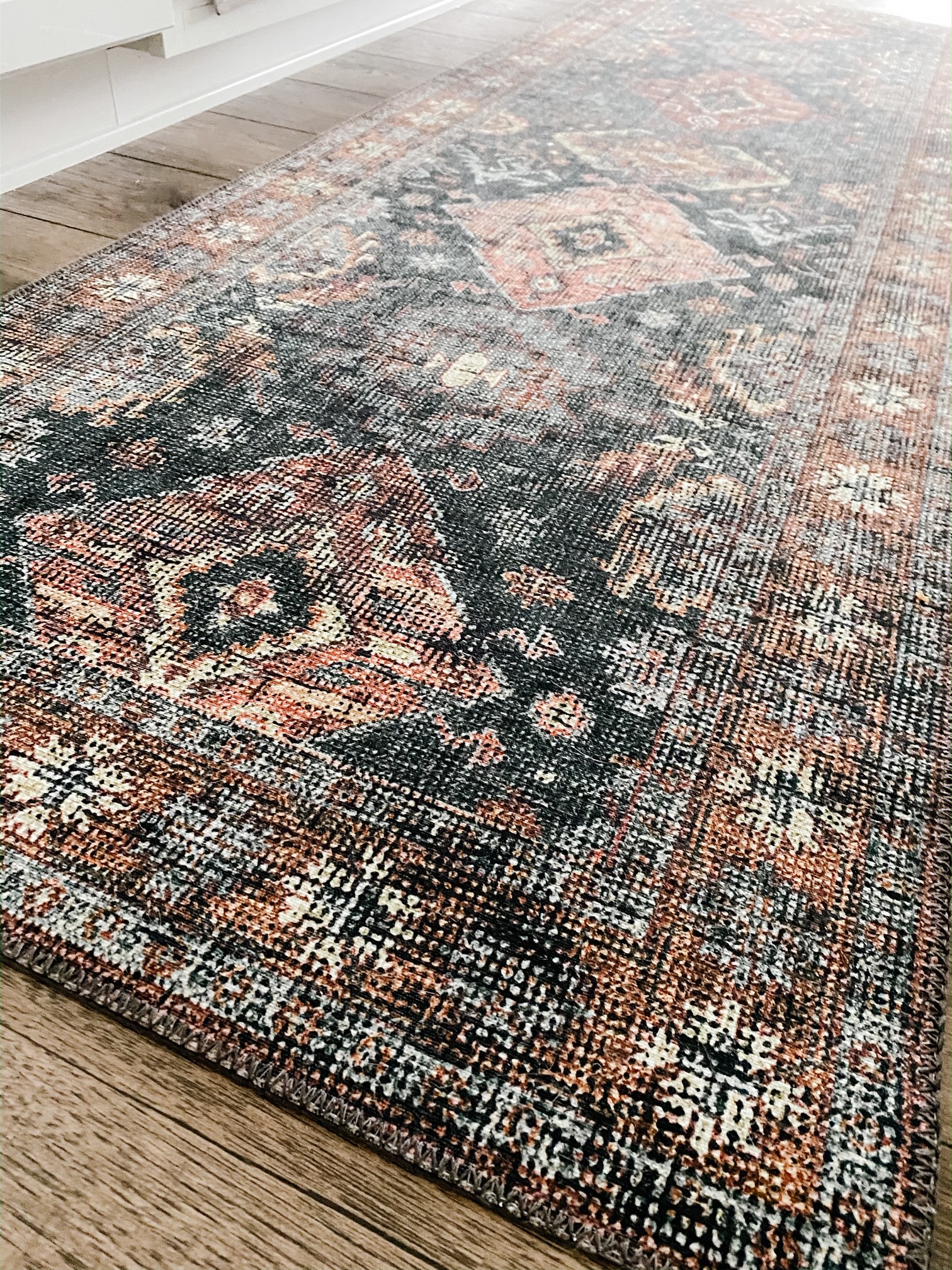 The second reason why I chose this rug is because I loved the pattern! I thought it would be great for spring with the pink and rust colors. Plus, it will easily transition to all other seasons with the dark background and other colors throughout!
On top of that, a pattern is a must have for a kitchen rug! Patterns are great for hiding crumbs and spills- which is super important when in a kitchen where food and drinks are constantly spilling!
This rug hides everything because of the dark colors and pattern! After many spills on this rug, it still looks brand new! You can't even see them!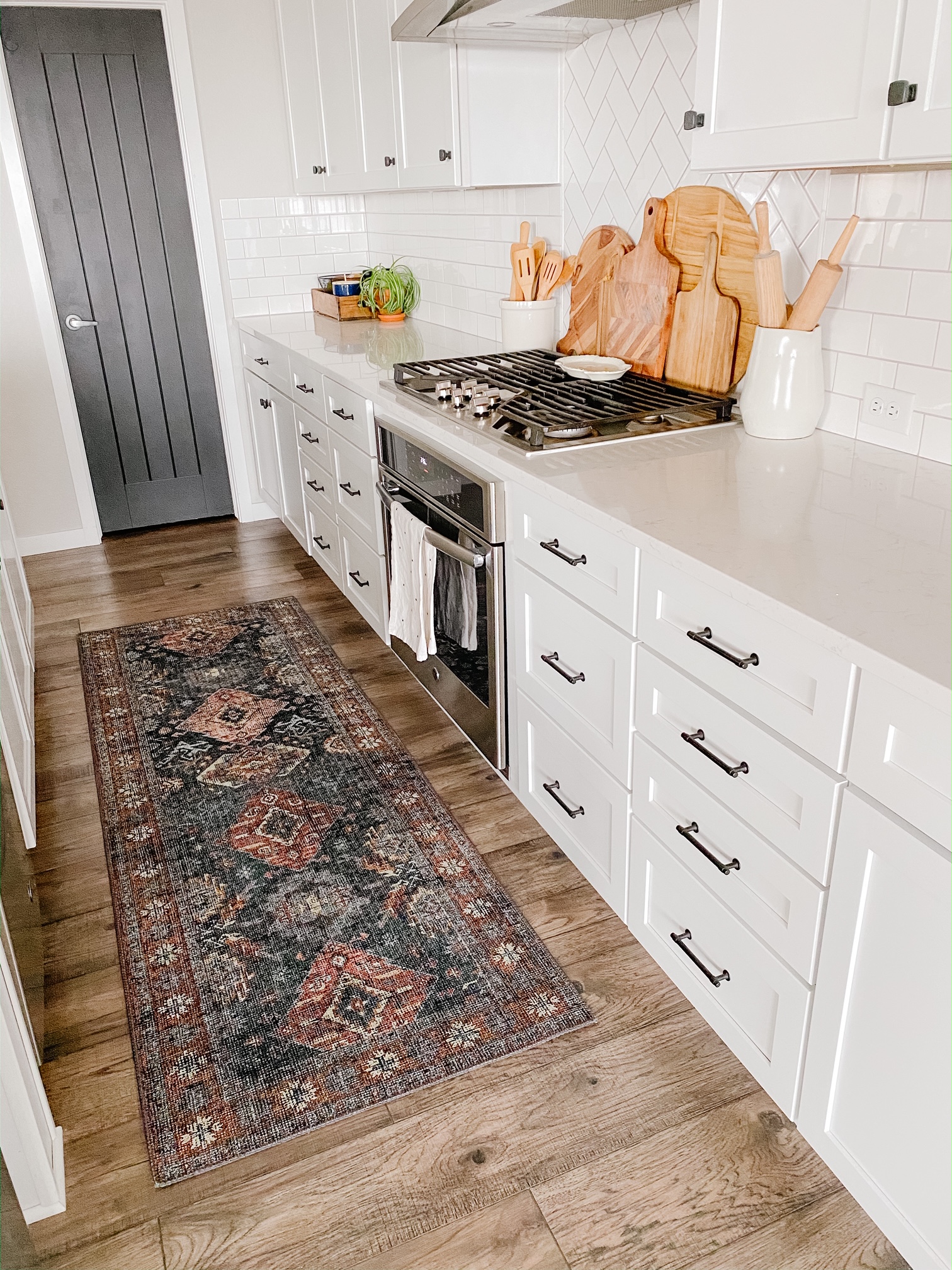 Last, I liked that it didn't have fringe on the ends and is a no pile rug.
I love the look of fringe, but my Shark robot vacuum (which I am obsessed with by the way- highly recommend) does not love fringe. And because my Shark is more important to me than any fringe rug, I knew I couldn't do fringe again.
I had never had a no pile rug before, but now I will always have this type of rug in my kitchen!
This rug is printed so there is no rug fibers (you can kind of see what I mean in the picture above). This makes it great for a kitchen because it doesn't trap crumbs and is super easy to clean up liquid spills!
I am obsessed with how much this runner changes the look and feel of my kitchen!
My Favorite Runner Rugs
Obviously, these don't only have to be used in the kitchen. That is just what I was needing a runner for when I found these other great options below! I was shopping on Overstock this time because they have great sales and deals on rugs. So all the rugs you see here are from Overstock!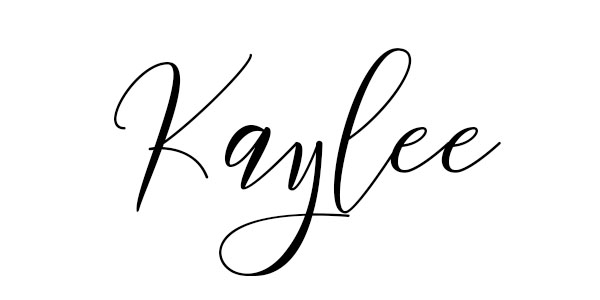 ---
Shop This Post: