Our Family Room has gone through such a big transformation over the past couple of weeks! We still have a few final touches left to do, but I'm so excited to show you our brick fireplace makeover! I'm also sharing my simple fall fireplace mantel!
When we first moved into our house, we loved the idea of having a separate family room. This room is close to the Kitchen, but kind of tucked away so it feels more private and cozy. I also loved the idea of having two seating areas because I can keep one cute and clean, and the other can be more casual (ha…wishful thinking I could keep one clean). So, we liked the idea of this room moving in, but it felt verrrrry dark and drab. The before picture below doesn't even do it justice, because it is brightened up. The walls were dark. The fireplace brick was dark. The lighting was terrible. And check out that popcorn ceiling!
Painted Brick Fireplace Makeover –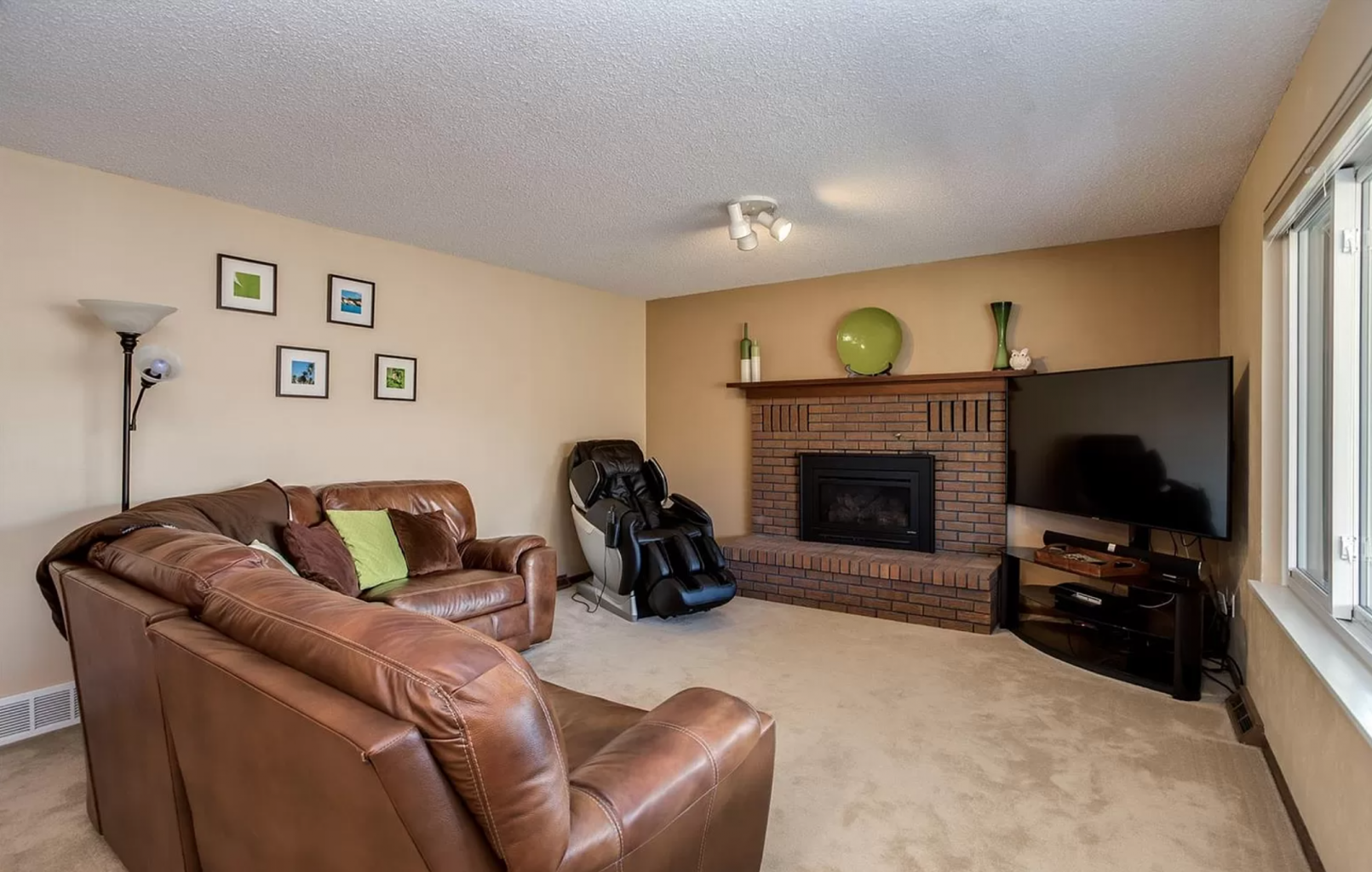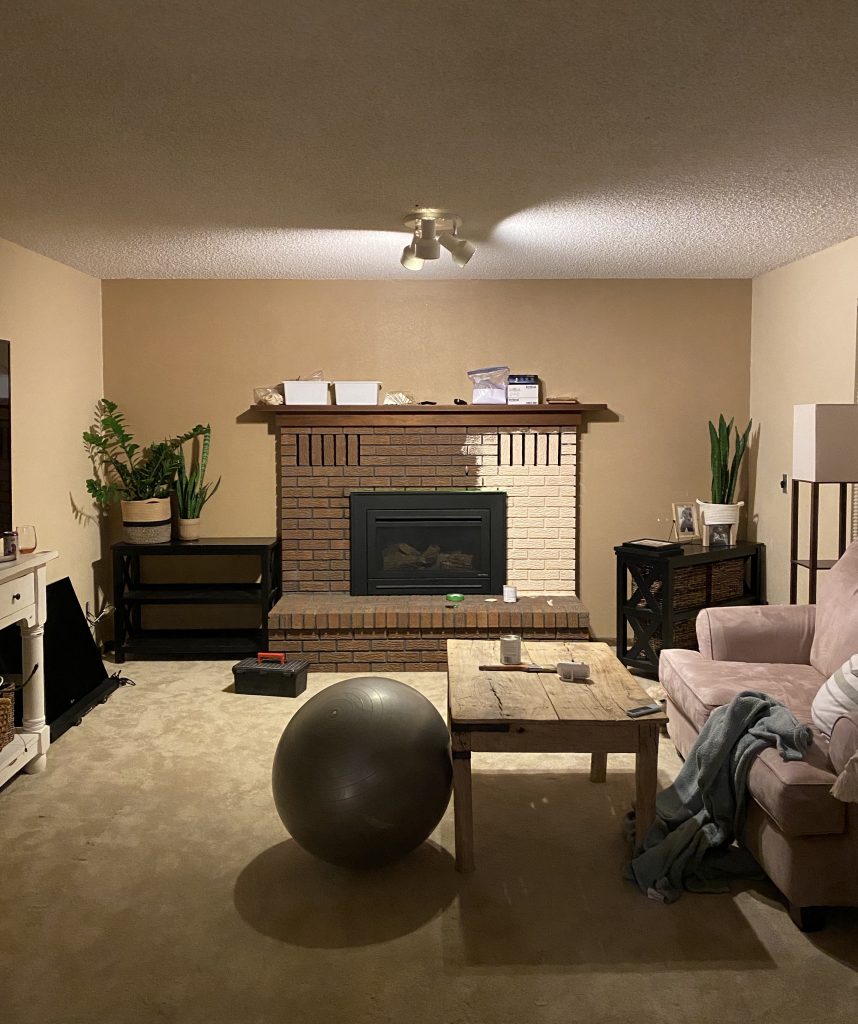 The first thing we did when we moved in was paint this room! We decided to go with Sherwin Williams Alabaster and it really brightened everything up! It was surprising how dark these walls really were once we saw it next to the Alabaster paint. We tested a few different colors on the brick fireplace and decided on Sherwin Williams Accessible Beige. This is the same color that we are painting the baseboards throughout the house as well because I love how it contrasts against the Alabaster paint.
Painting the brick fireplace changed the feel of it so much! I love the look of painted brick because it is simple but adds texture to the room. Painting is my favorite way to update a space. It is a relatively inexpensive and easy update that anyone can take on. The painted brick at the fireplace now makes it feel fresh and bright.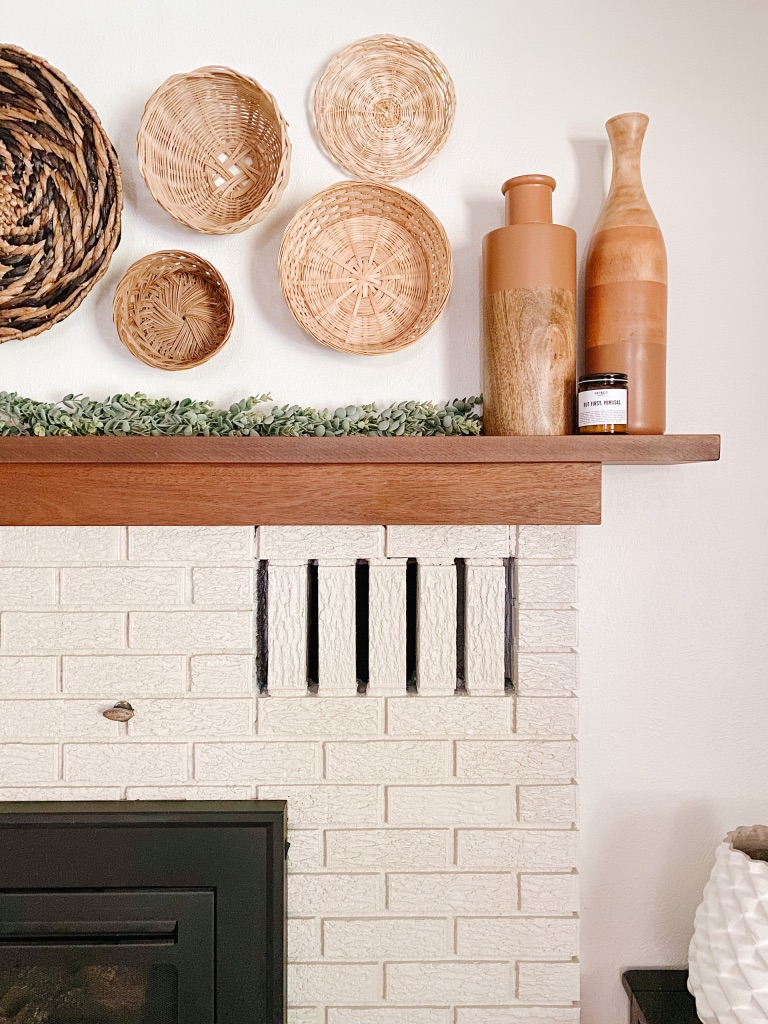 New Fireplace Mantel Stain –
The fireplace mantel is wood and was actually in very good condition. It was simple and I was fine with keeping it, but wanted to try to lighten it up. I was hoping that sanding it to a natural finish would be enough. But it is made out of mahogany wood so was very pink when we sanded it down. We could have painted it as well, but I was hoping to keep the wood tones in here.
We ended up using two different stains on it to achieve a color we liked. First we used this Willow Gray stain and then we used this Antique White stain over that. The Willow Gray alone had a purple-ish gray tone, but adding the Antique White on top made it look more neutral. Mahogany is a tricky wood to work with because it is so red. The end result is still a bit pink and not exactly what I was looking for, but I like it better than the original stain.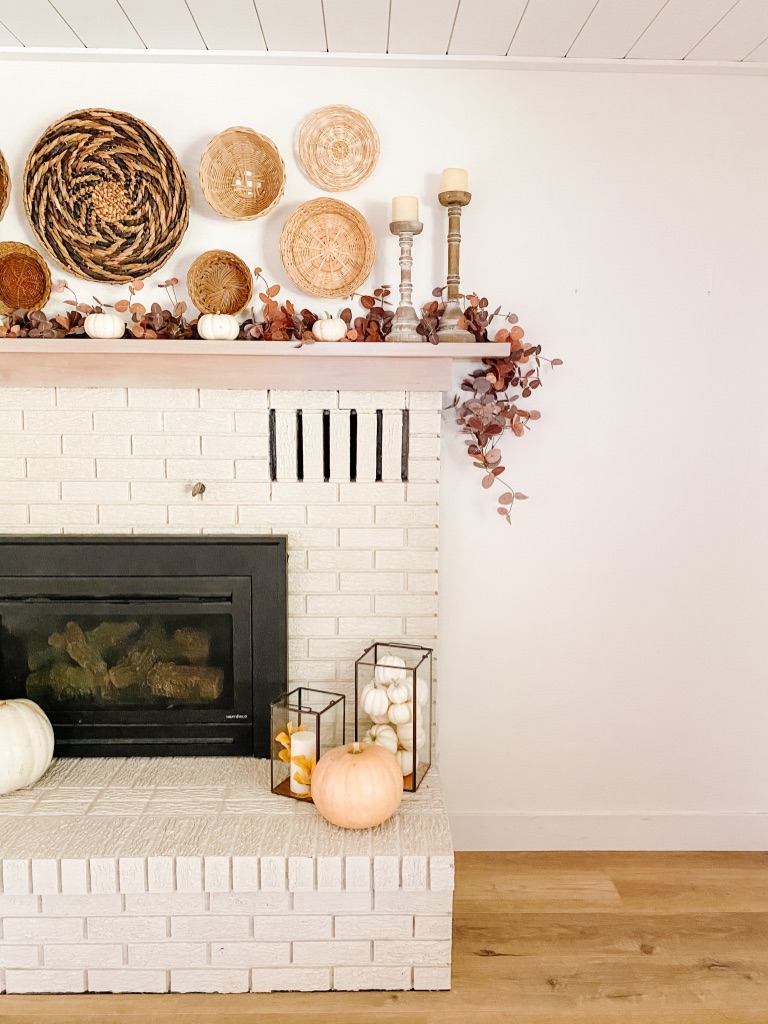 Simple Fall Fireplace Mantel –
This room is still empty, but I couldn't resist decorating the new fireplace mantel for Fall! Fall is one of my favorite seasons to decorate for because I love all of the colors. You can also keep it pretty simple and still make a big impact. The main things I did to add some fall touches to our fireplace was I switched out the garland, and added some pumpkins! The little white pumpkins are so cute and simple and work anywhere. I also added some pumpkins to the large lantern at the hearth, and included a warm rust colored throw in the basket, which ties into the rust colors in the garland. I kept the wall baskets above the mantel for now because I love how they looked with the rusty fall colors.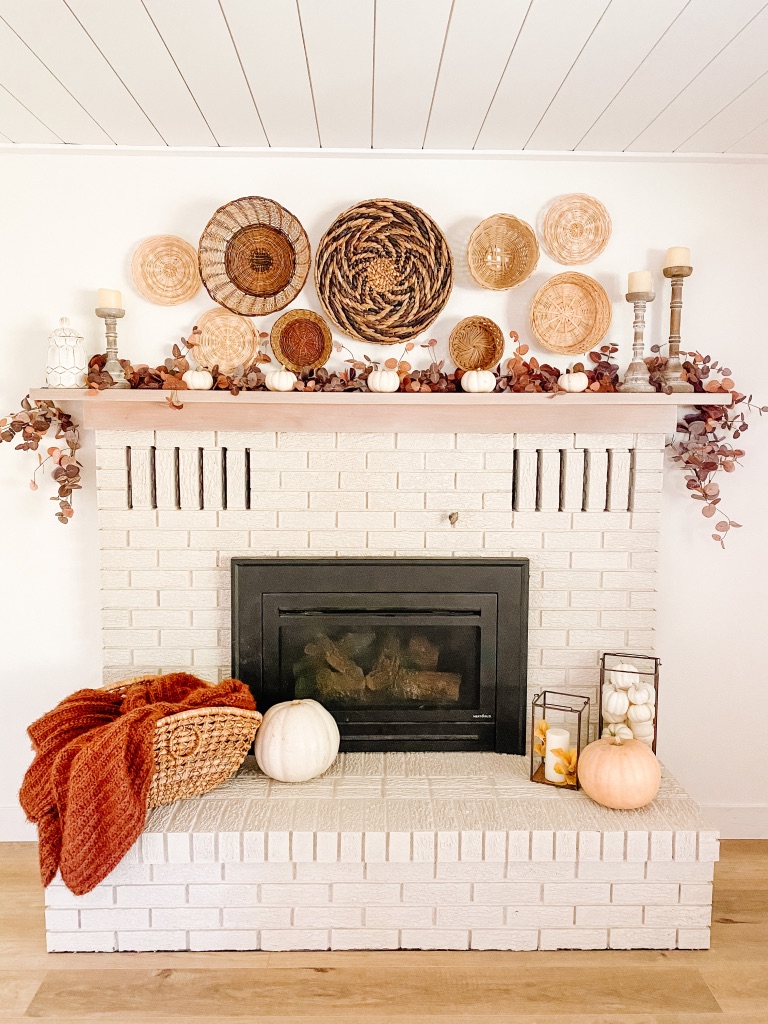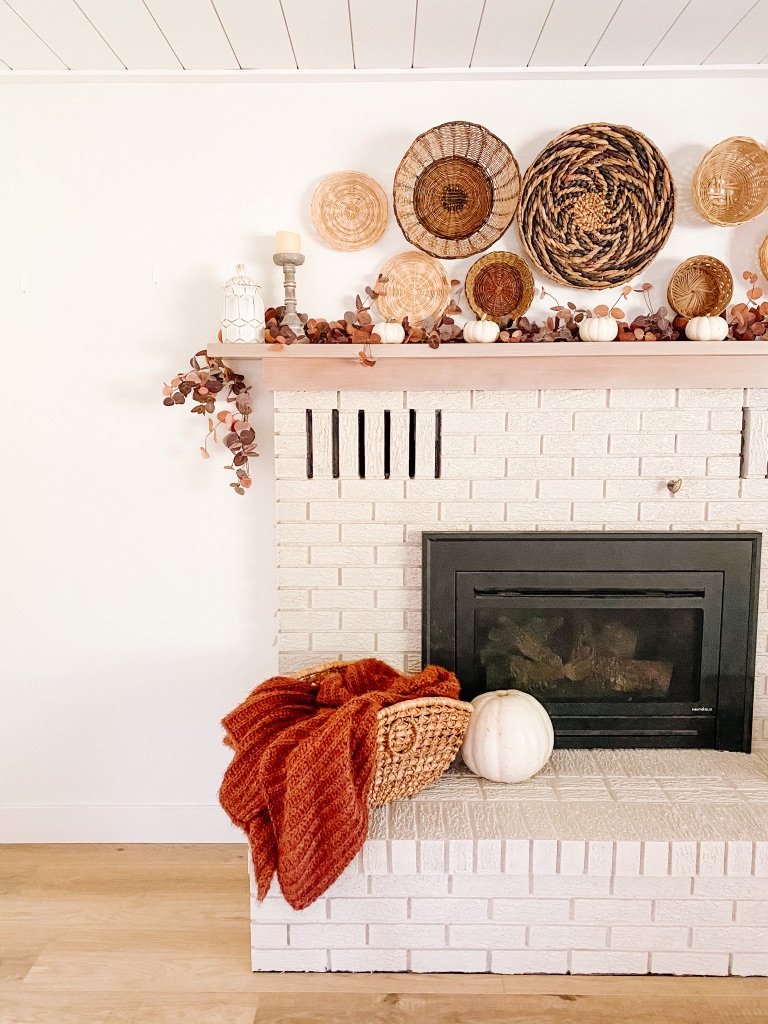 You might have noticed that the floors and ceilings have changed as well! I'll be going over those in more detail soon so make sure to check back! I love how much this room has transformed and can't wait to show you more soon. For more Fall Decor inspo check out Kaylee's Fall Centerpiece and my Fall Front Porch!
SHOP THIS POST:

This post contains affiliate links; see our Disclosure here.