"I'm so glad I live in a world where there are Octobers." – Anne of Green Gables.
October is one of my favorite months! The leaves are changing, the weather is getting cooler and the sun is always shining! It puts me in the mood to decorate for fall and create a cozy feel around my home. I am almost done setting all of my fall decor out and I am loving how everything looks this year! One of the things I always do is a fall centerpiece on my dining table. I rarely do a full tablescape (typically I only do this around Christmas and Easter) but I love a cute centerpiece to add some decor to my dining room!
This year I made it really simple by starting with a cute and super budget friendly macrame runner from Amazon (find it here). A runner is one of the easiest ways to create a grounding point for your table decor! It also helps the decor to stand out and not blend in with my dark wood table. Ignore the slight wrinkles, I am the worst when it comes to steaming or ironing – ha! I can't be the only one, right?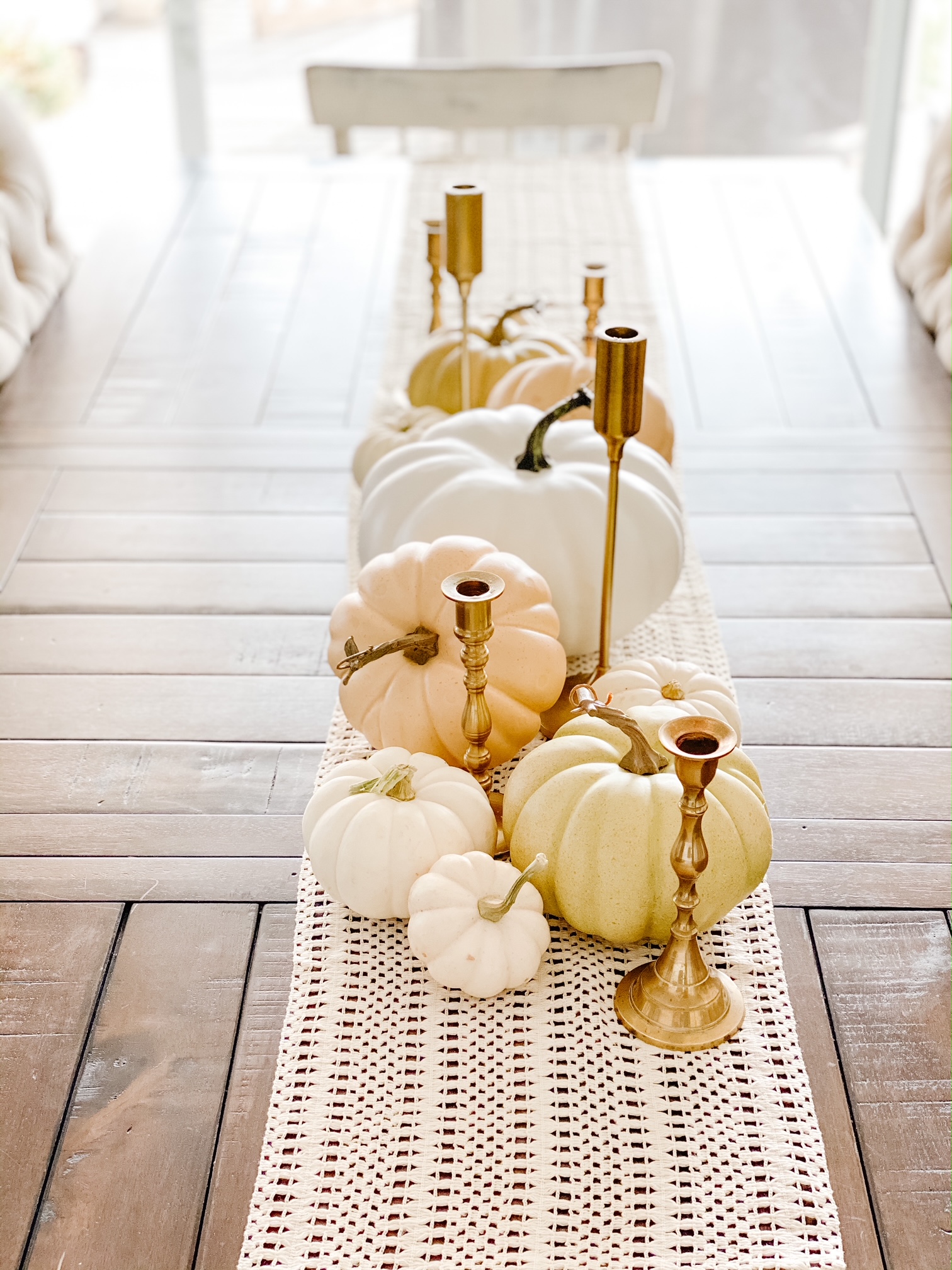 Then I added some pumpkins. I started with a larger one in the middle and added some smaller and medium size ones as I worked my way out. I was planning to use all real pumpkins for this. However, it has been so hard to find white and cinderella type pumpkins this year! So I settled with doing a mix of real and fake pumpkins! I got all my fake pumpkins at Hobby Lobby this year. Honestly, I don't mind using fake pumpkins because then I can always use them again next year, which will save me money in the long run!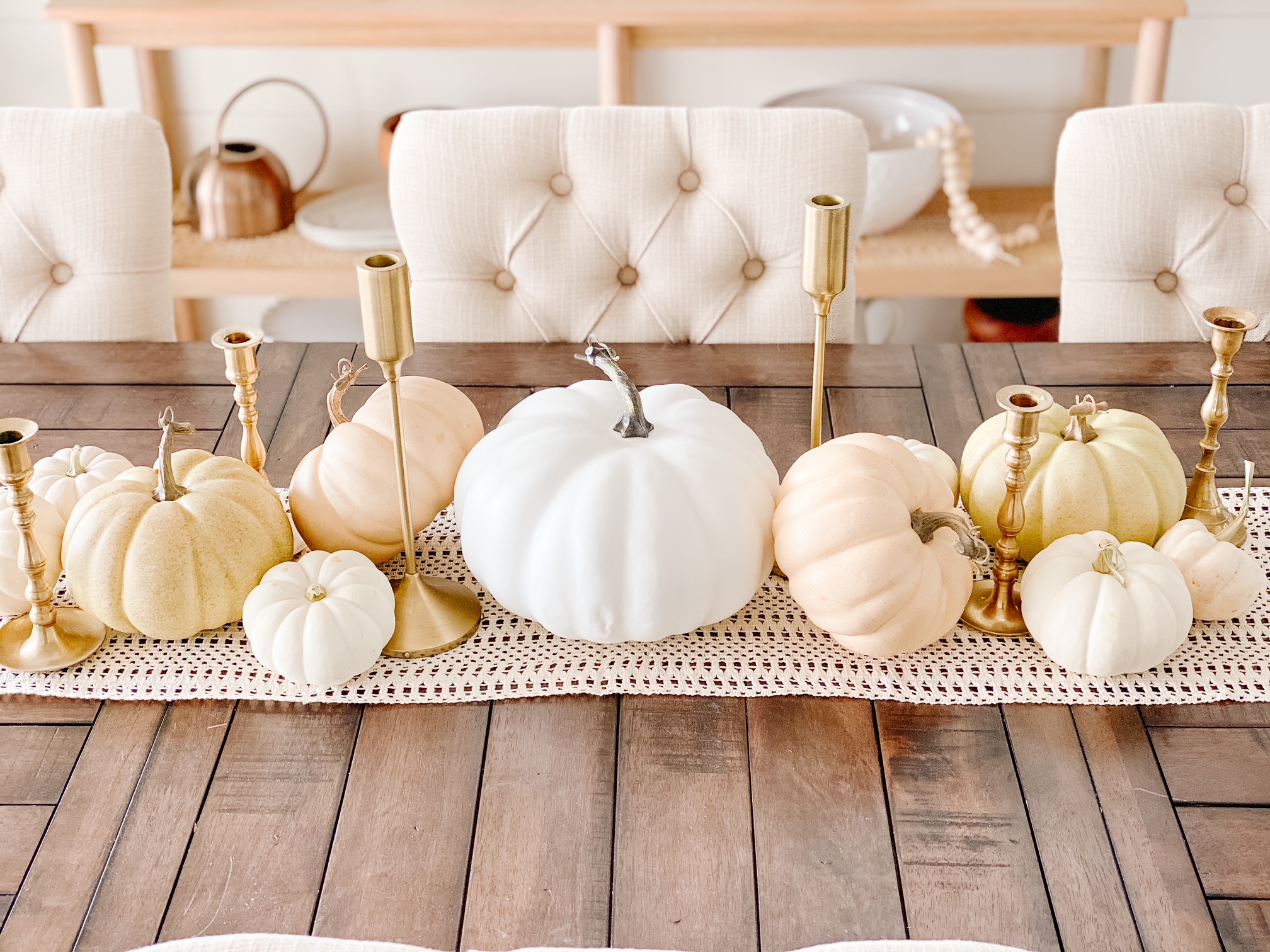 After I added the pumpkins I finished off the look by adding some gold candlesticks that I already had! I have found almost all of my gold candlesticks at thrift stores. They are typically $1-3 and I use them in my decor all the time! If you are searching for gold candlesticks definitely check your local thrift stores! However, if you don't feel like thrifting (which is totally fine) then you can find some similar to mine here.
Adding the candlesticks gave the centerpiece some height and dimension. I also love the gold against the different colors of pumpkins! I chose not to put actual candles in because it made them too tall for my liking. However, that is definitely something you can add if you like the look!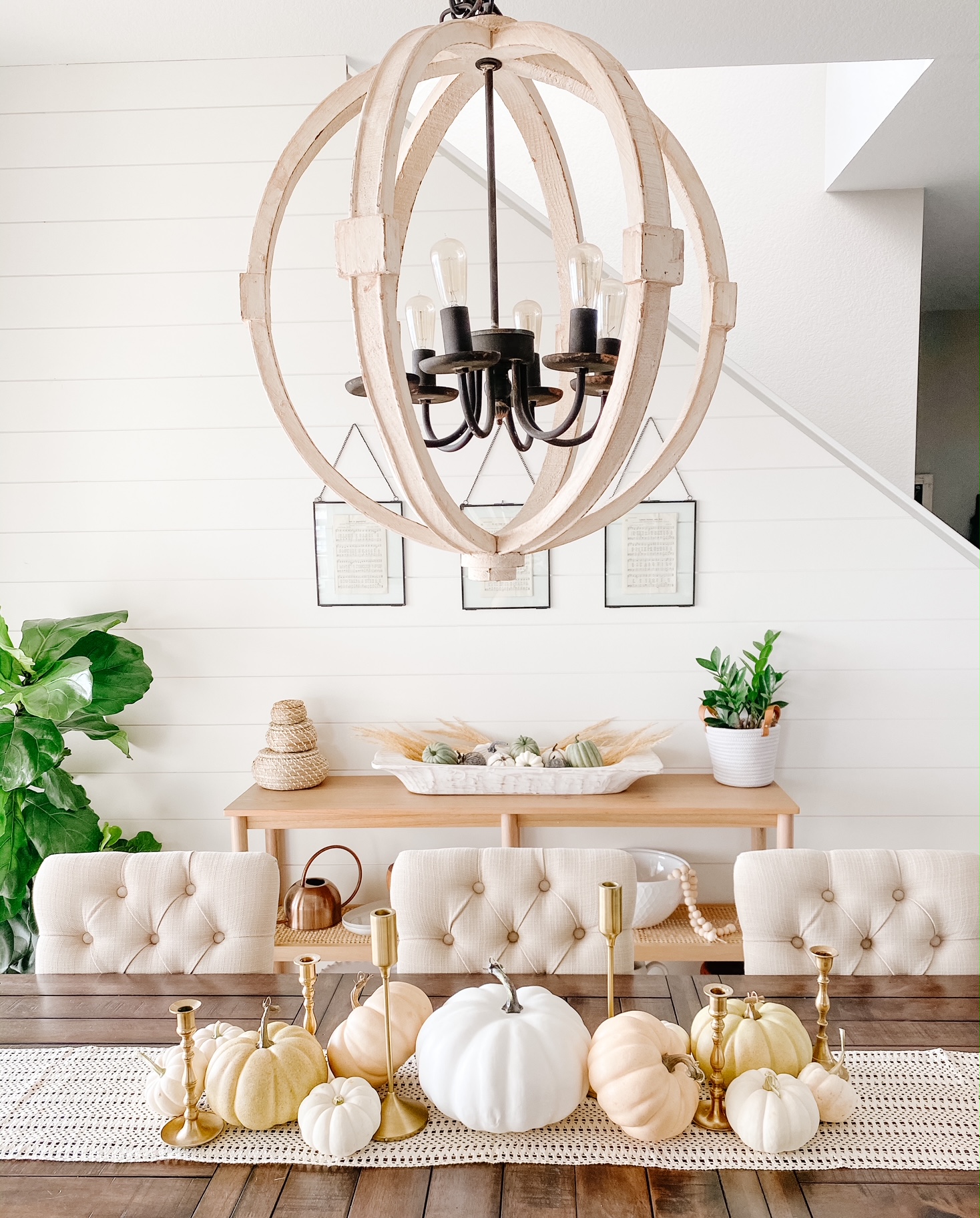 Overall, my 4 tips for creating a fall centerpiece are:
Start with a base (like a runner, cutting board, tray, or dough bowl) to ground the decor you plan to add.
Add some fall decor (like pumpkins, guards, pinecones) in a variety of sizes. Start with bigger in the middle and work your way out.
Then add some height (with candlesticks, vases or jars).
If you want to you can also add things like greenery throughout to add some texture!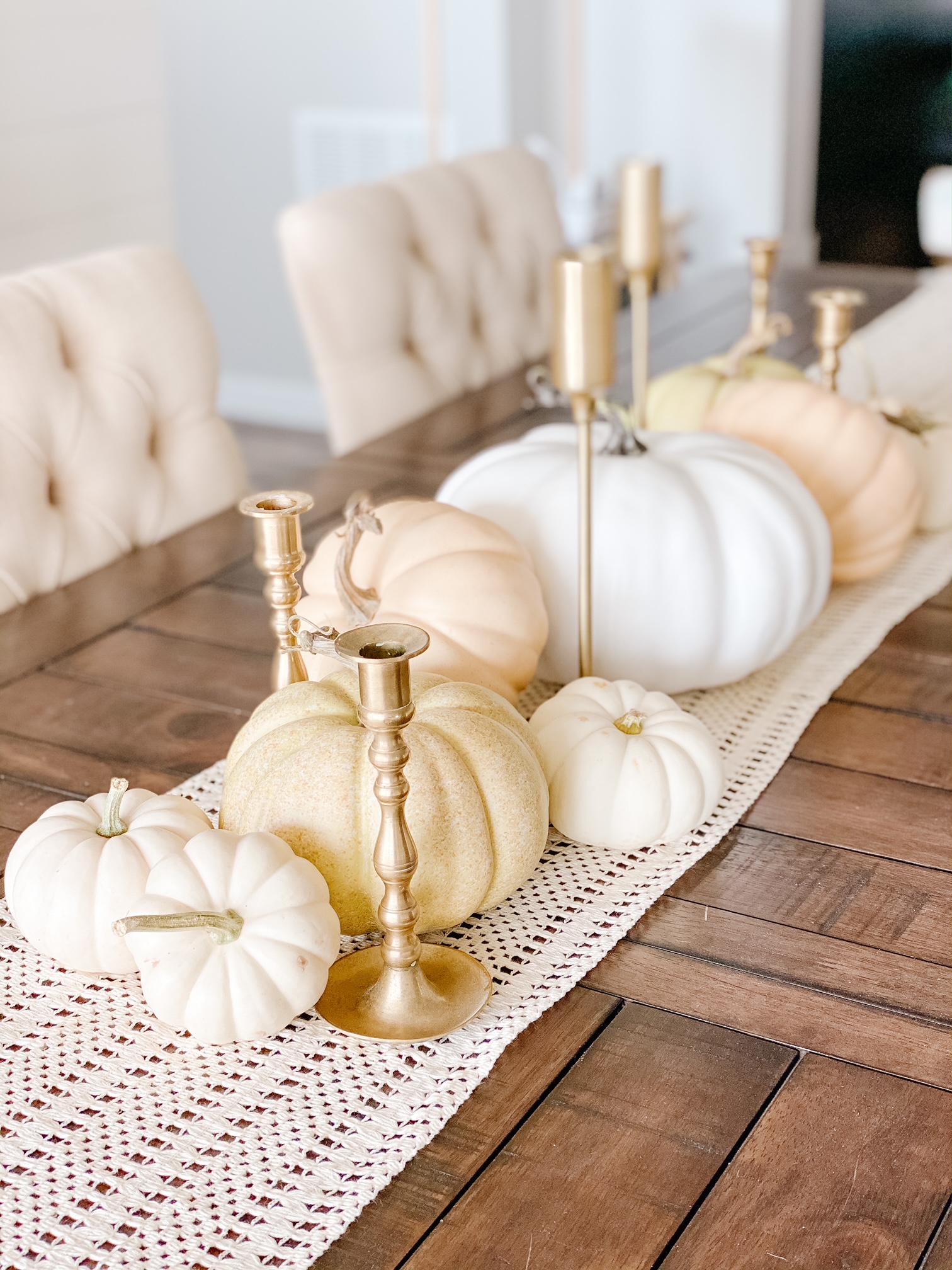 I love how my Simple Fall Centerpiece turned out this year! It was inexpensive, quick and easy to set up! Don't forget to read my post on Three Tips For Simple Fall Decor! I give easy and budget friendly ideas on how to decorate for fall! Hope you have a wonderful weekend!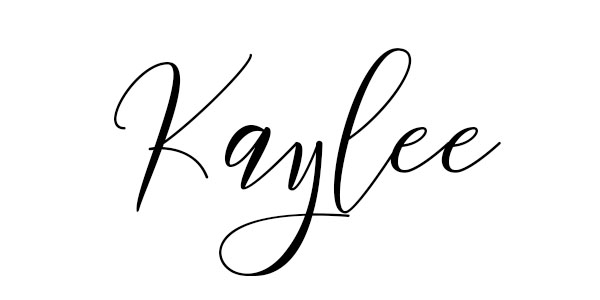 See our Disclosure here.