Here it is! All About Plants Part 2! Today I am going to go into detail about some of the plants I own. I am going to tell you how I take care of them and how much light and water they need! I hope this little plant information guide helps you learn how to best take care of the plants you own, or ones you will buy in the future!
Where to buy plants!
You will see that I purchased most of my plants at The Home Depot and on Amazon. I think The Home Depot has great quality plants (from my experience) and they are also the best priced plants that I have found if you don't want to buy online. So if you are looking for house plants, head to your local Home Depot and see what they are carrying! They are always changing out their plants so if they don't have what you're looking for the first time, then go back and check because they might get more in stock! Amazon is typically my go to because I love shopping online. They have great quality plants and are always priced really well!
Below I am going to share the plants I have that are the easiest to take care of…
Succulents. There are so many different types of succulents but most follow the same water and light requirements. Succulents are so easy because they only need water every 2-4 weeks (some can go even longer). They are the perfect plant for those of you who aren't the best at remembering to water them! The only thing that is important is you need to use a soil that is specific for succulents (you can find succulent soil here) and have good drainage. Succulents do well in well lit rooms with direct or indirect sunlight. I have bought some of my succulents at Home Depot but I have also gotten a few on Amazon!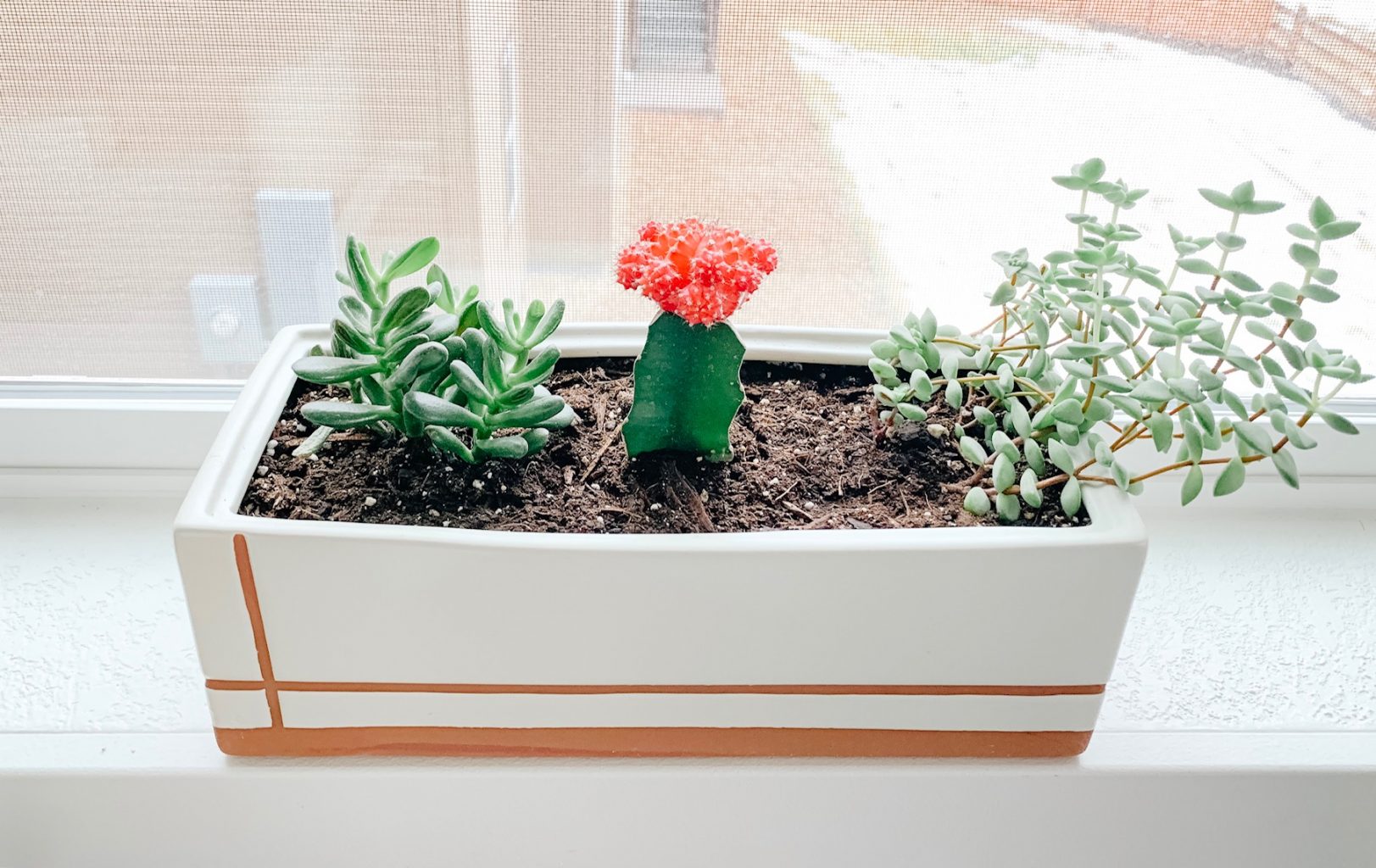 Snake Plant. The snake plant is probably the hardest plant to kill. It only needs watered every 2-4 weeks and can be in any type of light (even low light)! It is also one of the best for purifying the air, so we have one in every bedroom so that we can have clean air while we sleep! This is probably my favorite plant, which is why I have 5 (one in nearly every room)! I have bought my snake plants at Home Depot but I have also purchased this one on Amazon (I have bought 2 of this exact one on amazon over the last year and they have been very healthy, so I highly recommend it).
ZZ Plant. The ZZ plant is another easy plant to keep alive. It can be watered once a week or can go as long as 3 weeks in between watering. It's not very picky when it comes to water! It is also good in all light! It does well in low light but it will have more new growth in a well lit room. The ZZ is also great at purifying the air, so another good one for bedrooms! I got my ZZ plants at Home Depot and on Amazon!
Spider Plant. These are really cool plants because as they grow they produce little spider babies (pictured below) and you can replant them (propagate them) and they will grow an all new plant! They do not like direct sunlight, but do well in well lit rooms with no direct sunlight and also rooms that are low light. I water mine once a week but they can go up to 3 weeks between watering! These are another great air purifier, plus they are a great hanging plant! So they are perfect for hanging in bedrooms to help clean the air! I got mine at Home Depot and have propagated several from the spider babies, so I have a few but only had to buy one! You can also find them on Amazon here!
Golden Pathos. These are the best hanging plants! They are pretty fast growing and tell you when they need water. I usually water mine once or twice a week. If I go longer it will start to droop slightly, telling me it's thirsty! It does well in all light: direct, indirect and low light! This is such an easy plant and so pretty in any room! I got all of mine at Home Depot!
Next are some of the plants that are a little harder to keep alive. If you are a "plant killer" you may want to stay away from these. However, if you follow what has worked well for me then you will probably have great success, so you may want to give them a try!
Fiddle Leaf Fig. The Fiddle Leaf Fig is such a popular plant right now! It is so pretty with its giant leaves and fills up a larger space well! But, it is one of the hardest plants I have to keep alive. I had mine in my bedroom for a while and part of it started dying, so I moved it. I realized that the Fiddle Leaf Fig needs some direct sunlight every single day. As soon as mine started getting direct sunlight for about 1-2 hours a day, it started having new growth and is thriving!
I have also realized that mine likes to be DEEPLY watered about every 2-3 weeks (once it feels completely dry in the top 2 inches of the soil). These two things have allowed my Fiddle Leaf Fig to grow 8 new leaves in a few months! Fiddle Leafs can be expensive, so I bought mine at Home Depot but this one on Amazon is a great price too!
Rubber Plant. I have 2 rubber plants of different varieties; they are each in different types of light. I have one in my dining room that gets some direct sunlight, plus it is by a window so it gets plenty of indirect light all day long. The other one is in my bedroom and gets a lot less light. The one in the dining room always has new growth where the one in my bedroom only does every few months. So these do fine in any light, but do best in brighter rooms! I water them deeply every 1-2 weeks. I purchased both of my rubber plants at Costco. Costco actually has great plants from time to time (typically in the Spring) and they are a great price! But you can also find them at Home Depot!
Majesty Palm. This is by far the hardest plant for me to keep alive. Being in Colorado we have very dry air. Majesty palms love humidity! So mine is always browning on the ends. I could keep a humidifier on it at all times and it would probably do great, but I'm way too lazy for that. If you are somewhere with dryer air, I would stay away from this plant. I water about once a week and have had it about a year now. It still gets new growth and it's still living, so I call that a win. Ha! I got mine at Home Depot. They always have a good variety of Palms there!
Fern. I have several different types of ferns. They are under the "hard" category only because they require lots of water! I have to water my ferns every other day for them to stay really healthy (but I typically water twice a week and they do okay). However, other than that, they are relatively easy to keep alive. They can survive in any type of light and look great hanging in any room! I got all of mine at Home Depot!
I hope this plant guide helps you figure out what plant would be perfect in your home! I also hope that it gives you ideas for what to do if you have a dying plant. If you have specific questions, let me know in the comments or on Instagram. I would be happy to try and help! And make sure you check out my All About Plants! Part 1 post if you haven't already!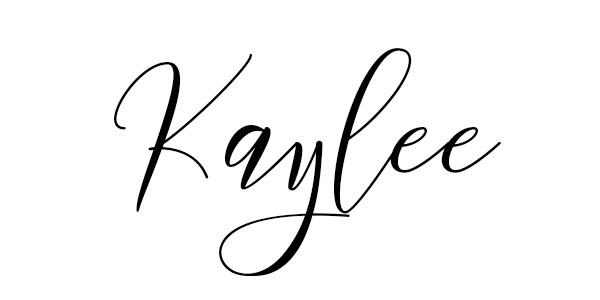 See our Disclosure here.