Happy Fridayyyyy! This week has been a little crazy, but so much better than last week! Last week I wasn't feeling too great and felt very overwhelmed! This week I still had a lot to get done, but I felt better than I did last week. And the kids were pretty good this week. So over all its been a good week! Kaylee and I went to a bouncy house place with the kids yesterday and I thought that it was great because it got us out of the house, and the kids were able to run around and get some energy out! They both passed out quickly at nap time which was AMAZING! It's becoming more and more rare these days for both of my boys to nap at the same time. I took advantage of it to get some work done, take some of these photos, and watch my new favorite show – Working Moms on Netflix! Seriously, if you guys haven't watched that show yet you MUST! It is so funny and relatable, especially if you are a mom! (But my husband thinks its funny too)
Anyways, today Im sharing some photos of my Christmas tablescape and Dining Room Decor! I also added a few photos of my Kitchen thrown in there as well. Enjoy!
Christmas Tablescape
This tablescape is special to me as I was able to use the Christmas dinnerware that my Mom gave to me. I remember using these plates growing up and they bring back great memories! I'm excited to bring them out every year and hope that my kids love to use them as well. They actually still make this pattern so I can order more!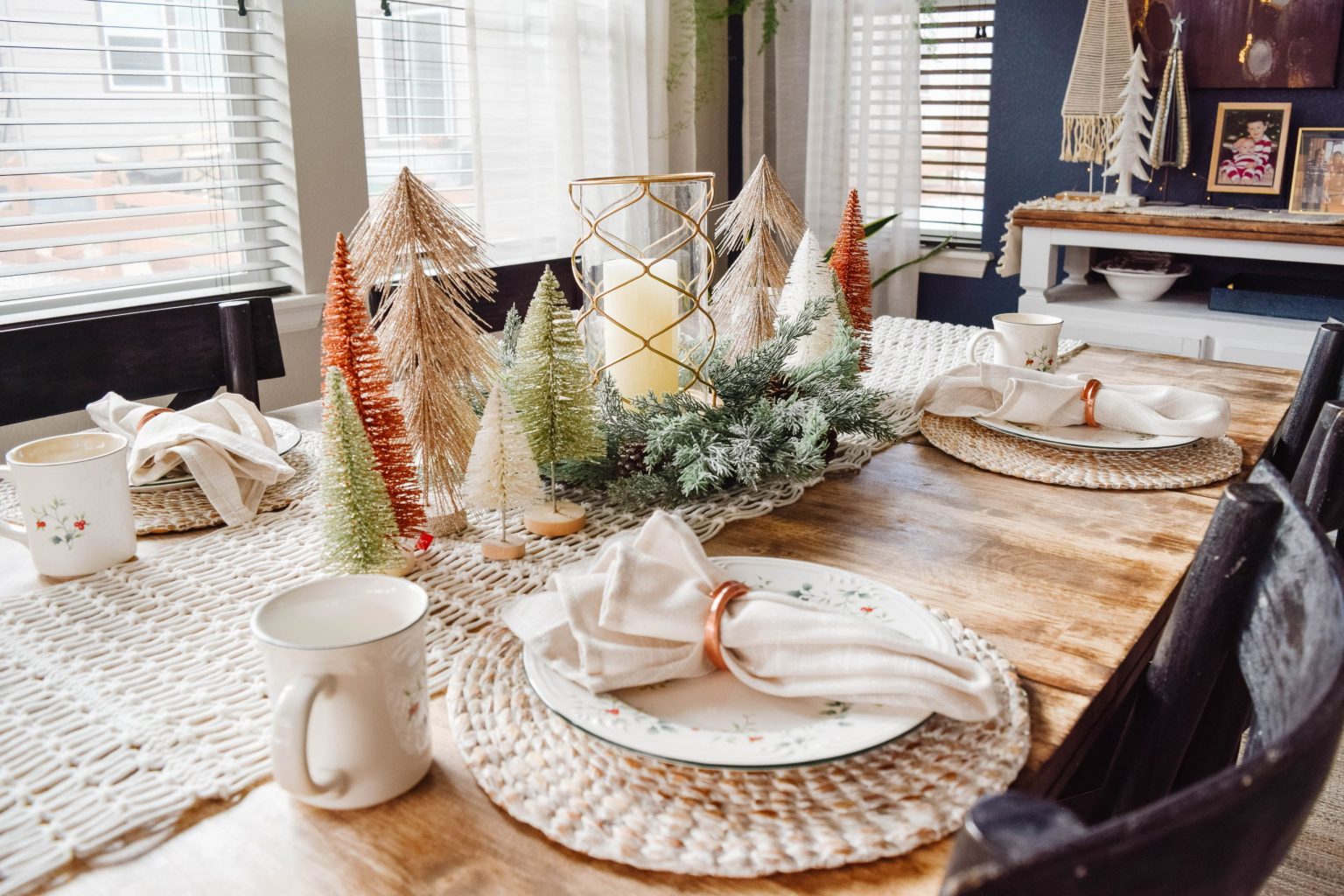 I found these bottle brush trees in the Target dollar section! They were inexpensive and I love the color that they add. The wreath and macrame tablerunner were also from Target.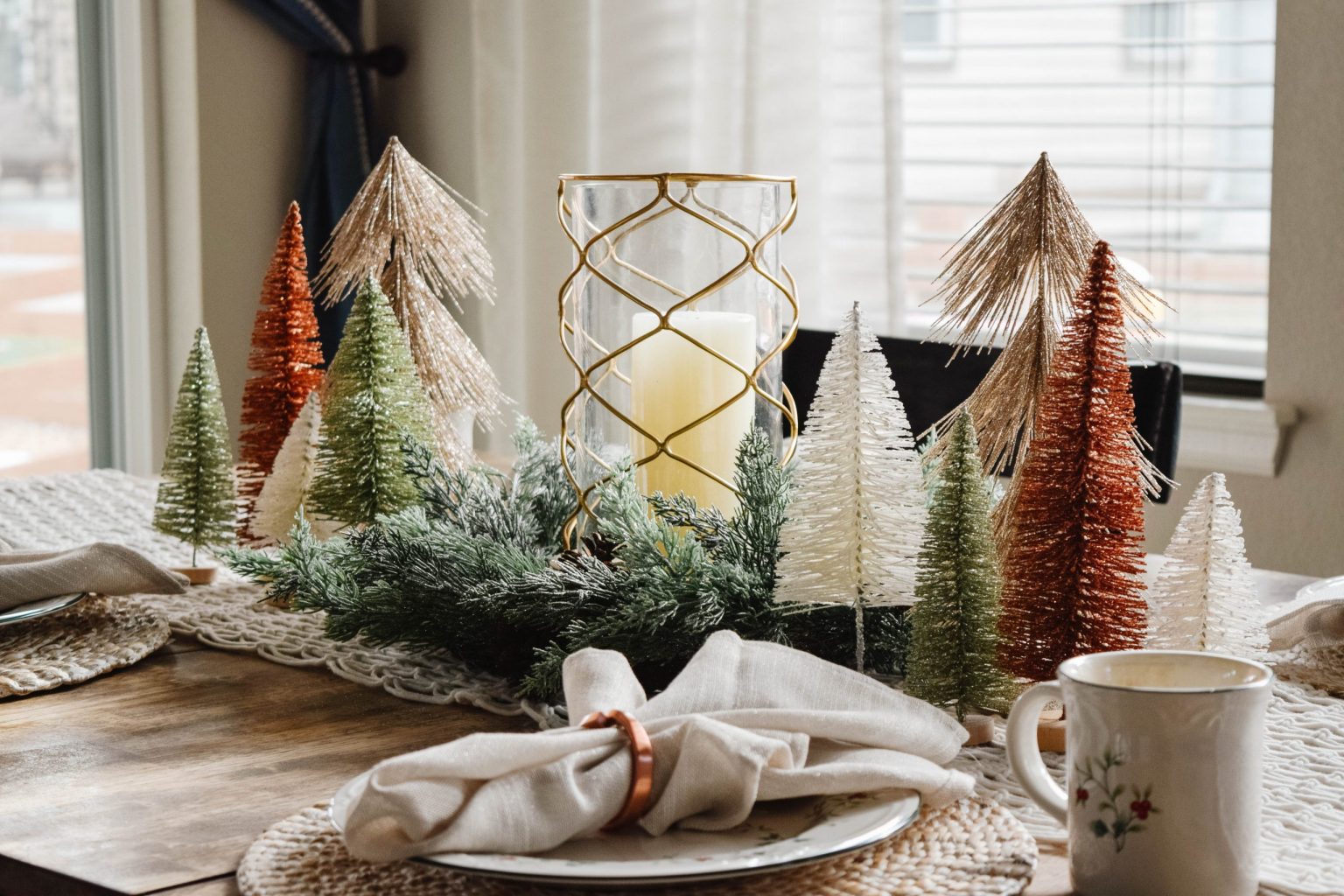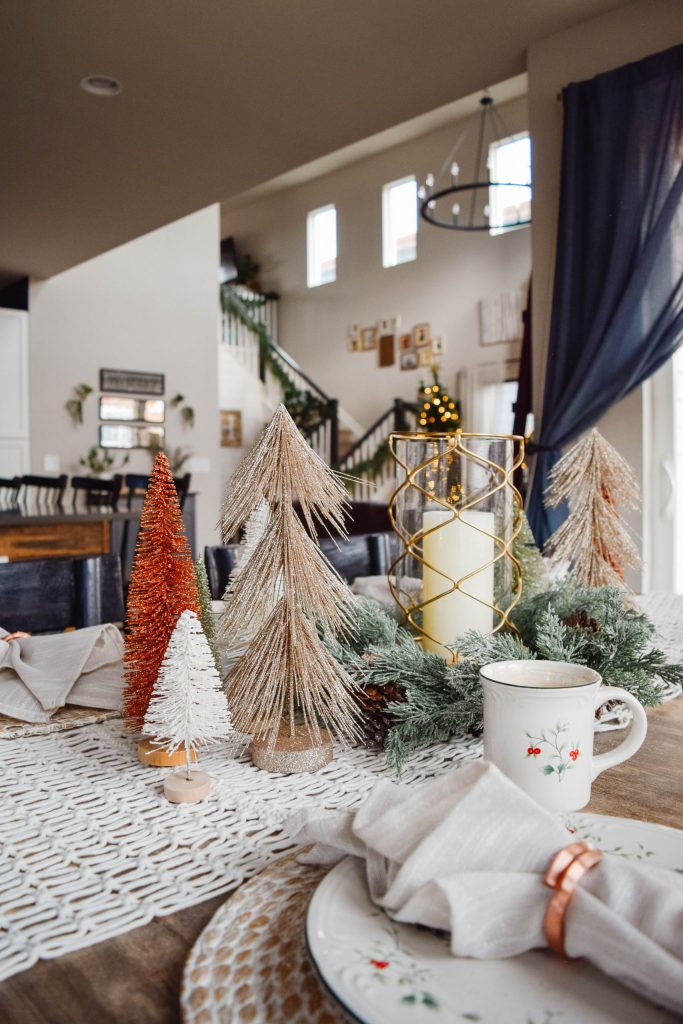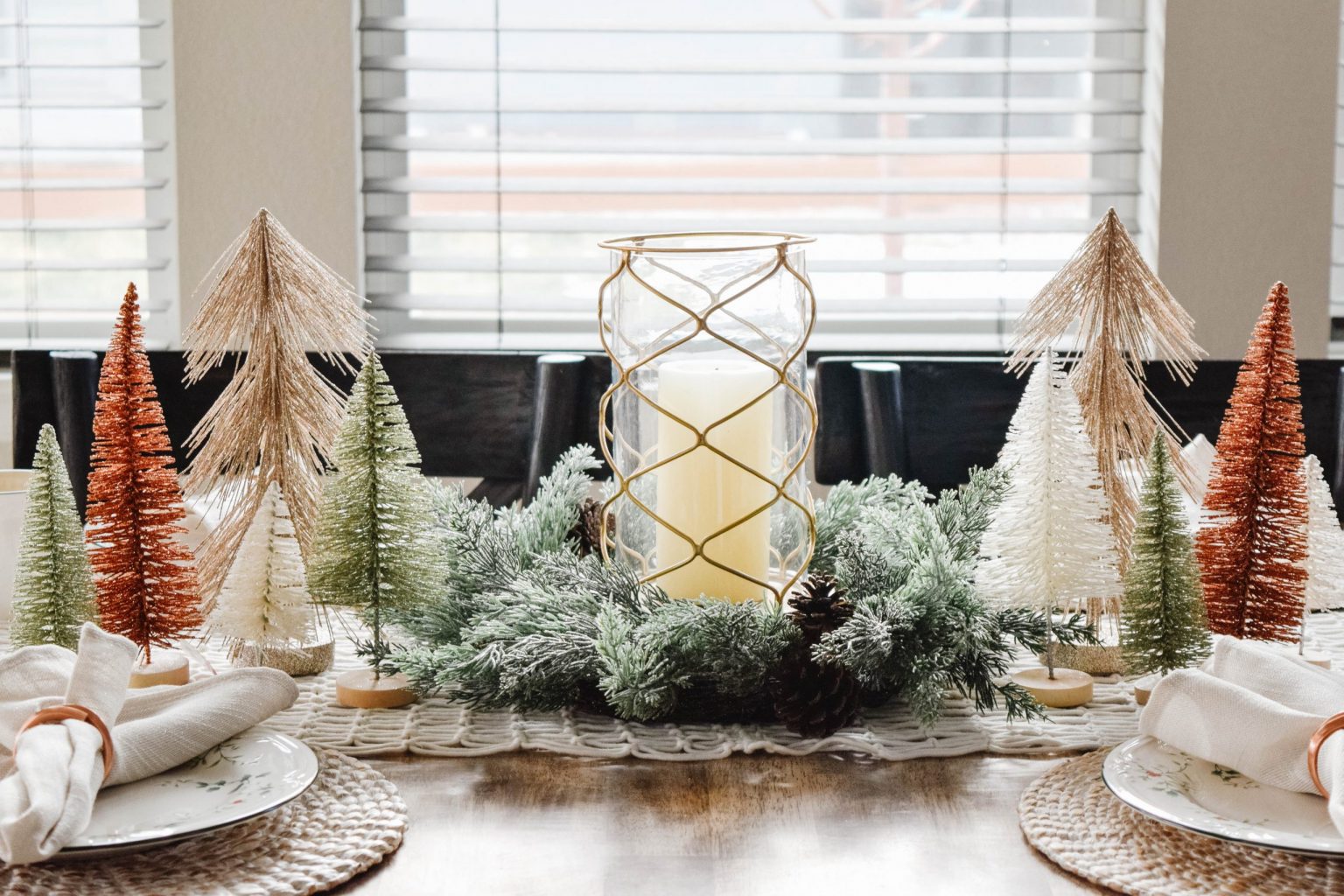 Dining Room Christmas Decor
I love these christmas trees from Hobby Lobby! I think they look so cute in grouping together on the buffet. I've changed up the design/layout of this table a few times in the past month but this is how it looks right now!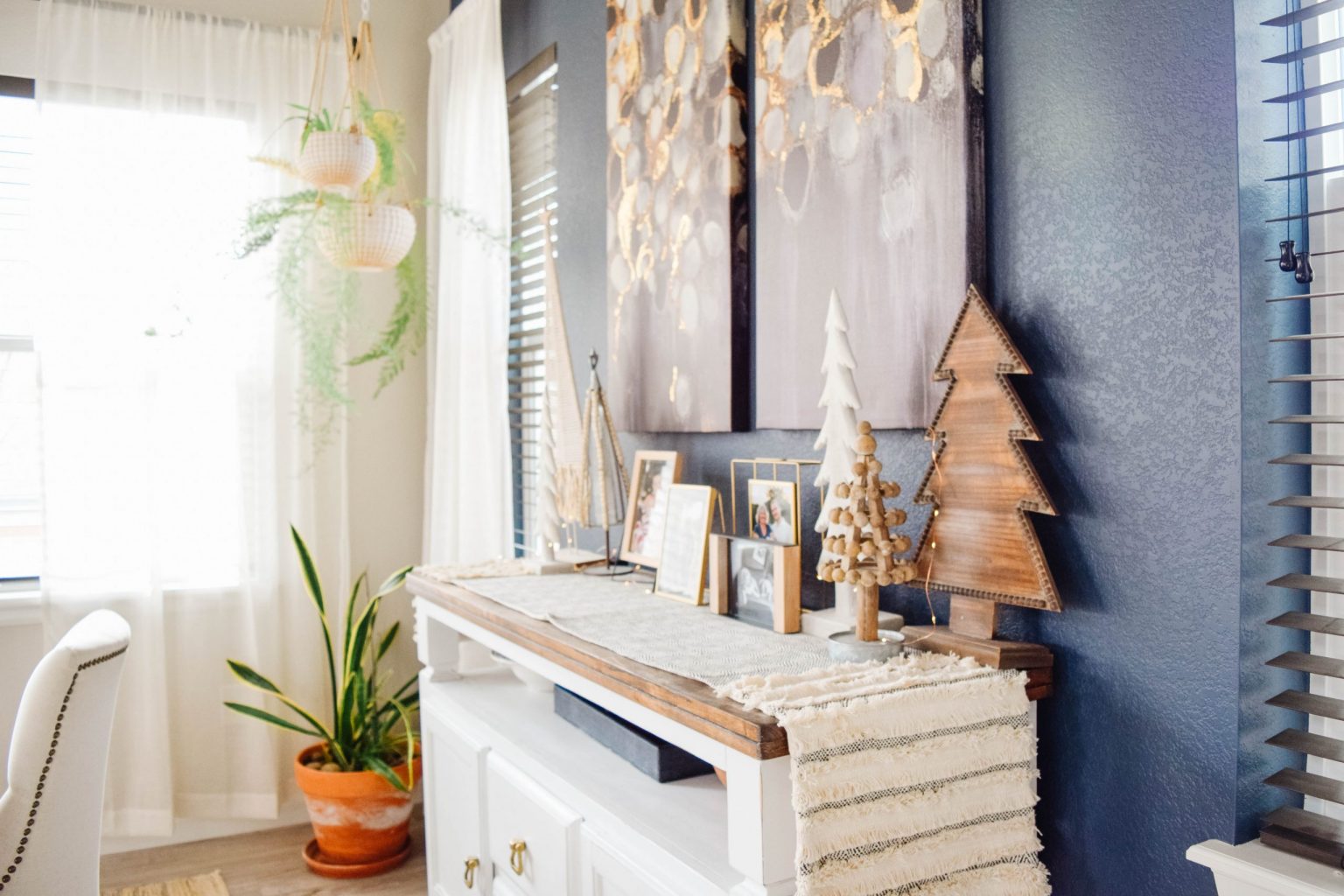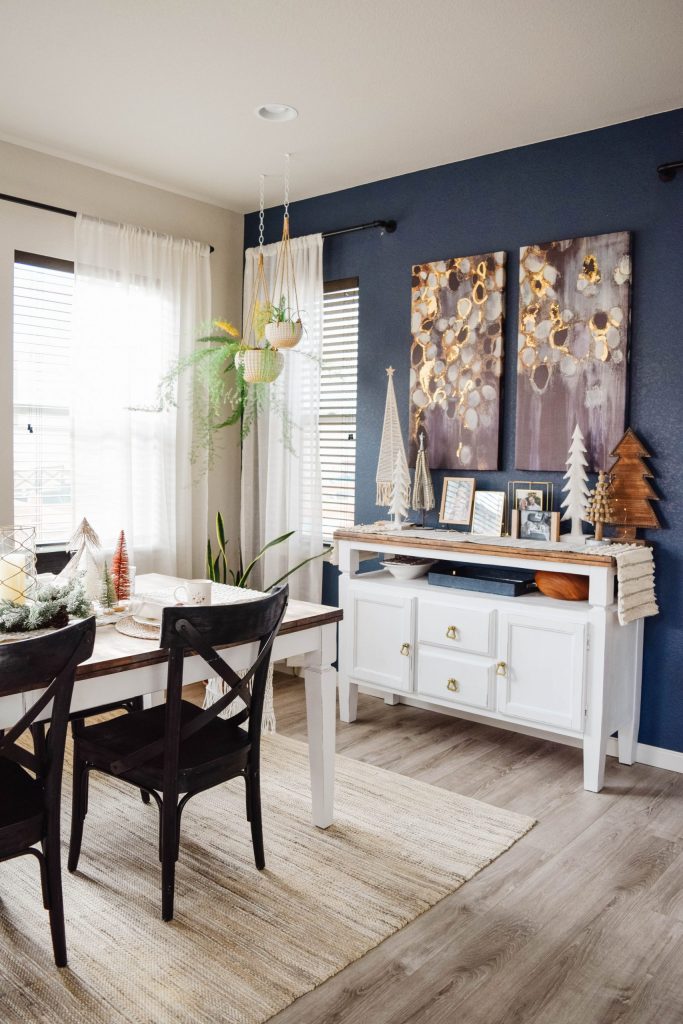 Christmas Kitchen Decor
I didn't add much to the Kitchen this year, but it was clean so I thought I would add these pictures in here. The small wreaths on the cabinets are from the Target dollar section. The flocked branches in the vase on the counter were from Target a year or two ago.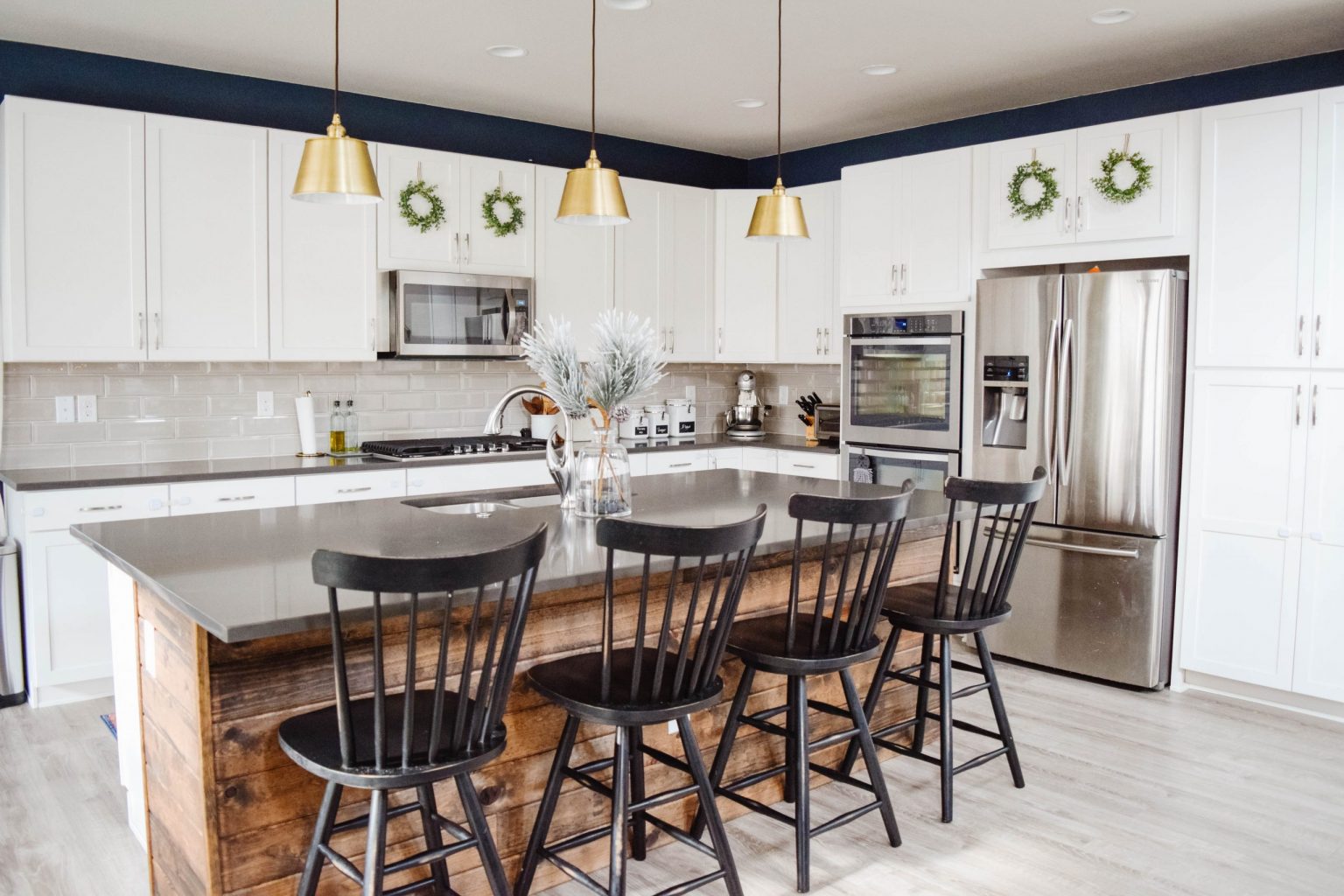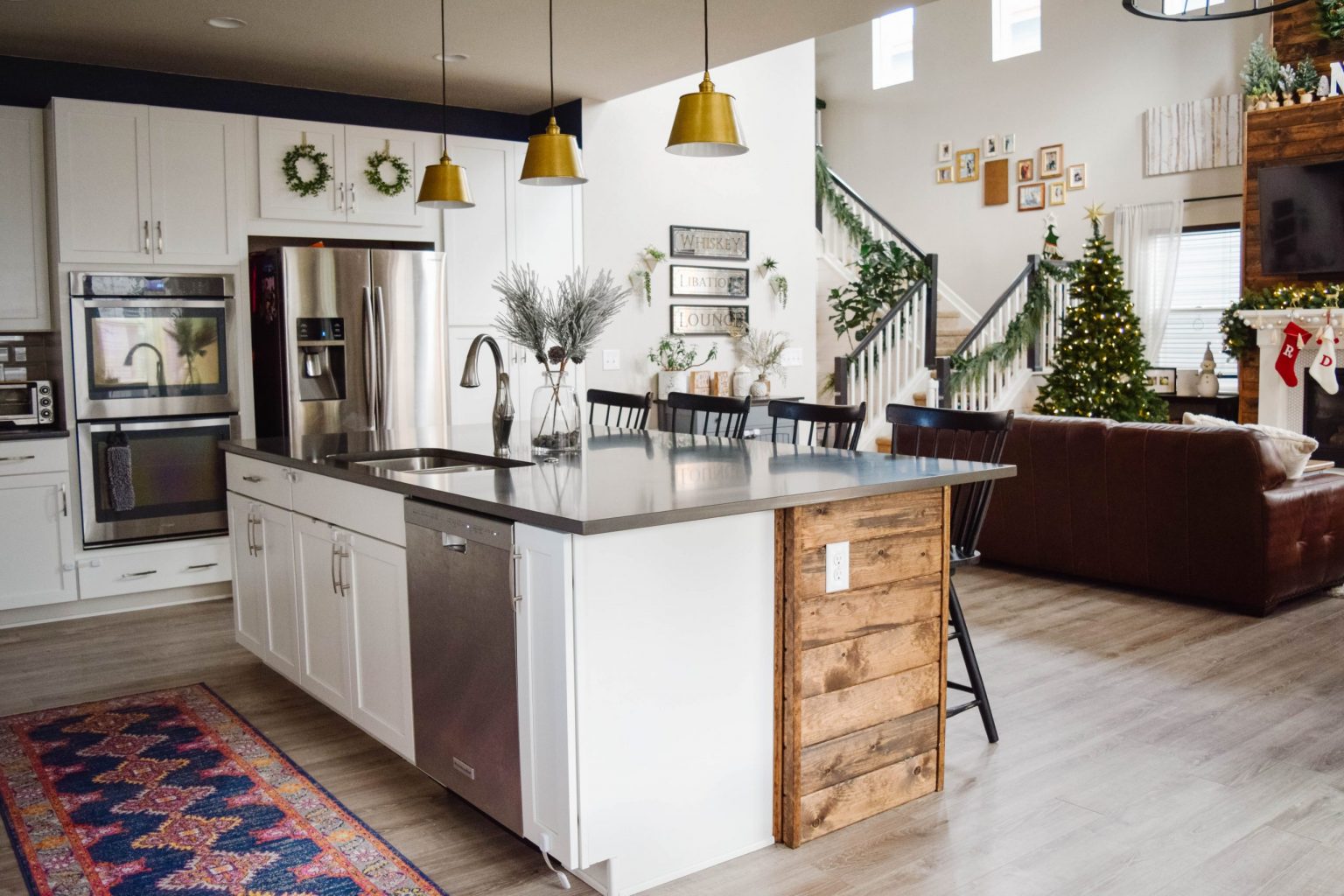 I love all the greenery and Christmas decor around our home right now! It adds so much warmth and color and makes every room feel so cozy! For more Christmas decor inspo, check out this post of my Living Room and Stairway, or Kaylee's Home Decor post!
Hope you all have a great weekend!
See our disclosure here.