Happy Friday! Yay for the weekend! I don't know about you, but I have been loving Rachel's blog posts on her home renovation. I am so excited to see her plans come to life! One of the first things she is doing is painting the interior of her house white. White paint can bring such a fresh and clean feel to any room. It also can add a ton of warmth if you choose the right white paint! I am going to be sharing several tips on how to choose the best white paint for your house!
One thing to keep in mind is that everyone's houses are different. We each have different furniture and finishings, as well as different lighting and amount of natural light. This can all play a factor when choosing the best white paint for your home! I will be sharing Rachel's and my favorite white paint colors at the end. But keep in mind that what we have and love in our homes may not be the best fit for yours! Pick a white paint based on the tips I give below!
Lighting
Tip number one is all about lighting! If you follow us on Instagram (click here to follow) then you would have seen in our stories all of the white paint colors that Rachel sampled on her walls. She was deciding between several different white paint colors and needed to figure out which one would look best in her house. The first way to do this is by putting the samples on several different walls throughout the room or rooms that you are planning to paint. By doing this you will be able to see the colors in all of the different types of lighting you have throughout your house.
For example, in my house I have Repose Gray throughout the majority. In some rooms it looks almost white because the natural lighting is so bright! While in other rooms it is more gray because the lighting is artifical and the room is darker.
Different lighting can also bring out different undertones of white paint. Every paint will pull some type of undertone color whether that is blue, green, pink, brown and so on. The natural lighting in your house might make a white paint with pink undertones seem more pink. While a room with darker lighting might make the white paint seem more cream with hardly any pink coming through! This is why it is so important to put the paint samples all over the house (or room) so you can see how the different lighting makes the paint look and feel in your specific lighting.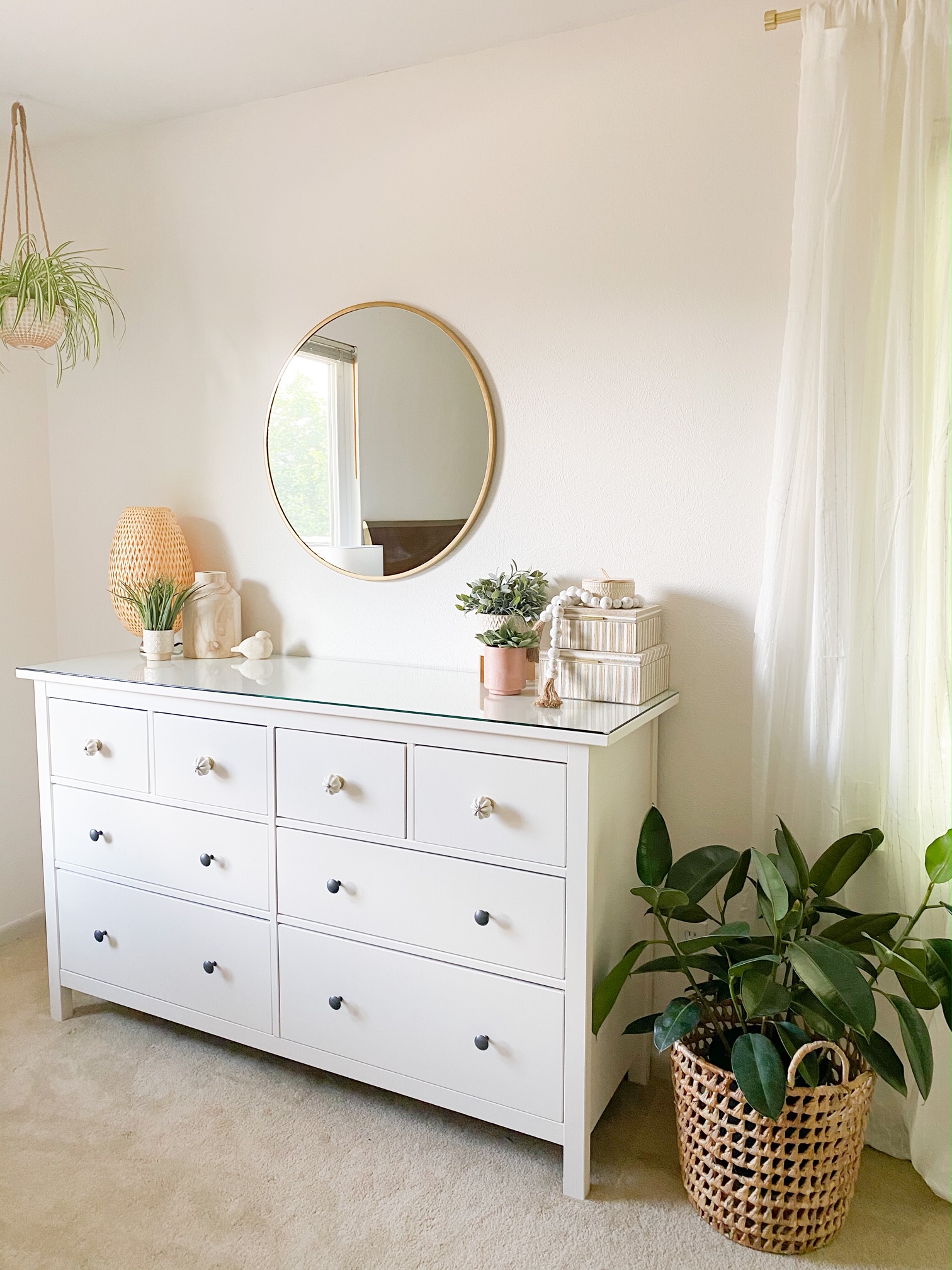 Finishes
The next way to see how a white paint will look in your home is by putting it next to your finishes! This includes your flooring, cabinets, countertops, furniture and window coverings. It is important to see how the white paint will look next to any type of permanent finishings throughout your home. You can do this my painting the wall next to any of these. However, if that's too much work then you can also paint the color on contact paper and use the same piece to hang around your house! This will allow you to see how it will look without having to paint a ton of little sample spots next to all your finishes!
Just like with lighting, the color and even texture of your finishes can make the paint pull different undertone colors! Your flooring might make the white paint pull a green undertone while the cabinets might go perfectly with the white paint! It is hard to know until you have the sample next to your finishes.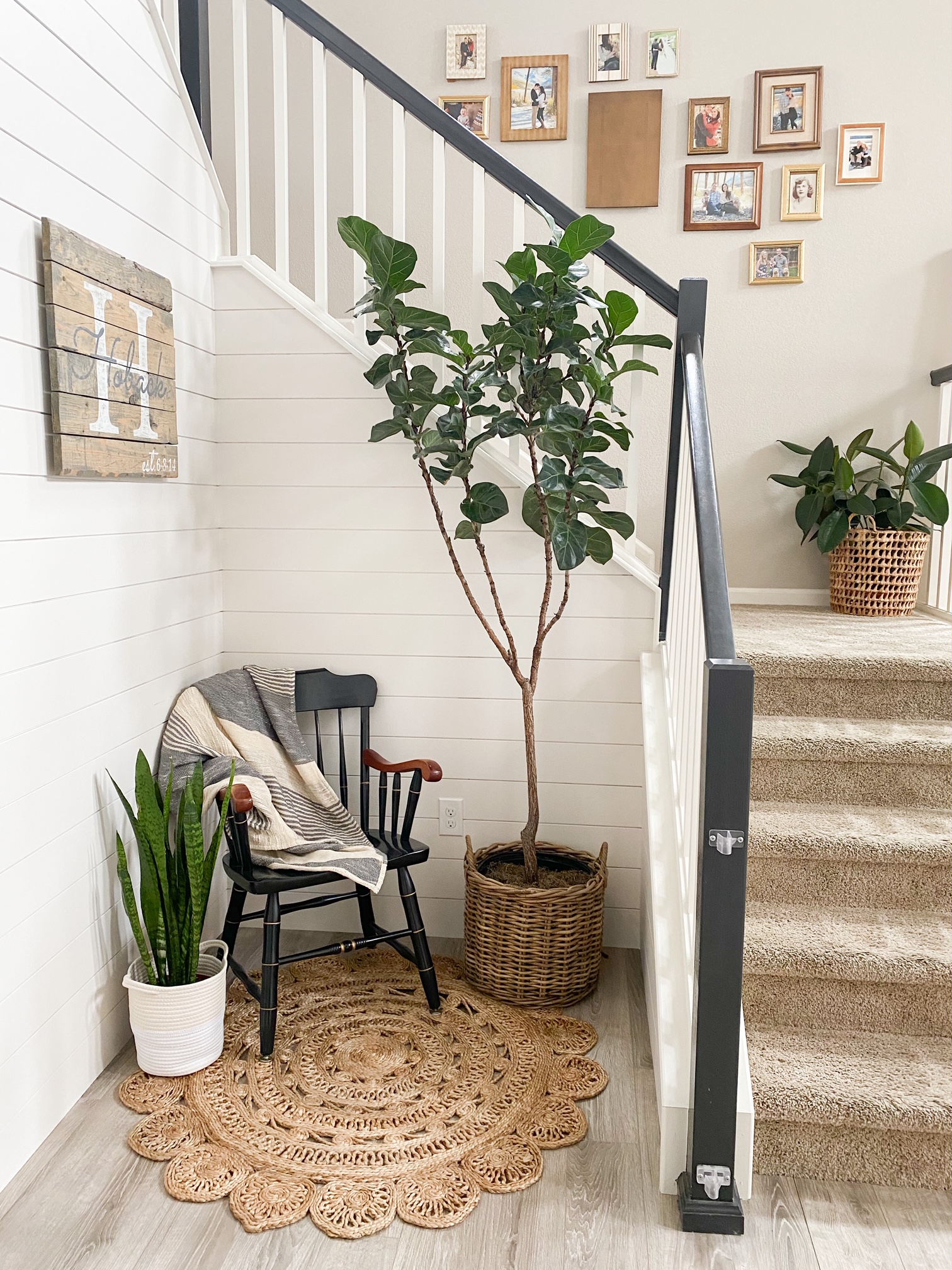 Warmer vs. Cooler
The last thing you are going to want to do is decide what feel you want throughout your house! Not everyone wants the same thing out of a white paint. Some people want the paint to feel warm and cozy. Others will want the white paint to feel more bright and airy! Figuring out what you want is key to finding the perfect paint!
For example, warmer colors tend to have the yellow, green, brown and pink undertones. Cooler colors will have blue or purple undertones. So depending on the feel you are wanting for your room, make sure you are paying attention to how the paint pulls and makes the room feel!
Also, a paint that pulls blue in one room ( or even on one wall) might not pull blue on another. It might just look like a bright and clean white! However, deciding on what "feel" you want for the room will help you narrow down the best white paint color for your room! If you are wanting more warmth, stay away from brighter whites that pull blue and purple. For warmth, pick a white that pulls more yellow, green, brown or pink. If you are wanting more of a bright and clean white you may want to lean towards the cooler whites with a blue or purple undertone!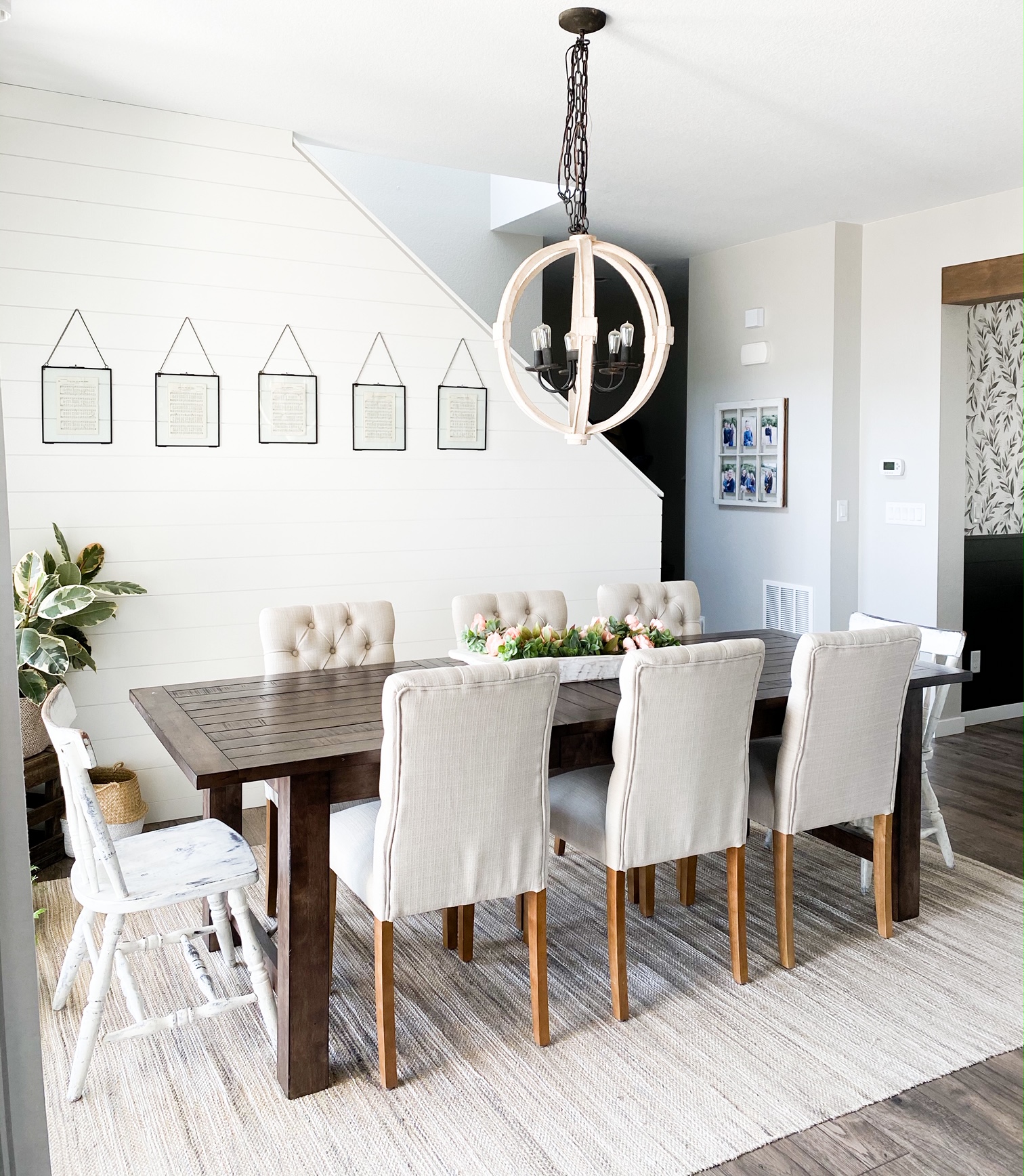 Our Favorite White Paint Colors
I am going to share a list below of our favorite white paints. We do not have all of these in our homes. Some would not look good against our finishes and with our lighting. However, I wanted to share our favorites incase you are wanting to try some samples throughout your house and don't know where to start!
Sherwin Williams Alabaster
Benjamin Moore White Dove
Sherwin Williams Pure White
Benjamin Moore Chantilly Lace
Benjamin Moore Swiss Coffee
Behr Bleached Linen
Sherwin Williams Origami White
Also, a quick tip! Home Depot can make any paint color for you, no matter if they carry that brand or not! If you walk in and say "I want a gallon of Sherwin Williams Alabaster" they will look it up in their system and match it for you! Super easy! I am sure other places do this as well, but I know from experience that Home Depot does!
Choosing a white paint can be challenging! But just remember that there is no perfect white! It is all about your own personal preferences and your lighting and home finishes. Sampling is key!
Baby Update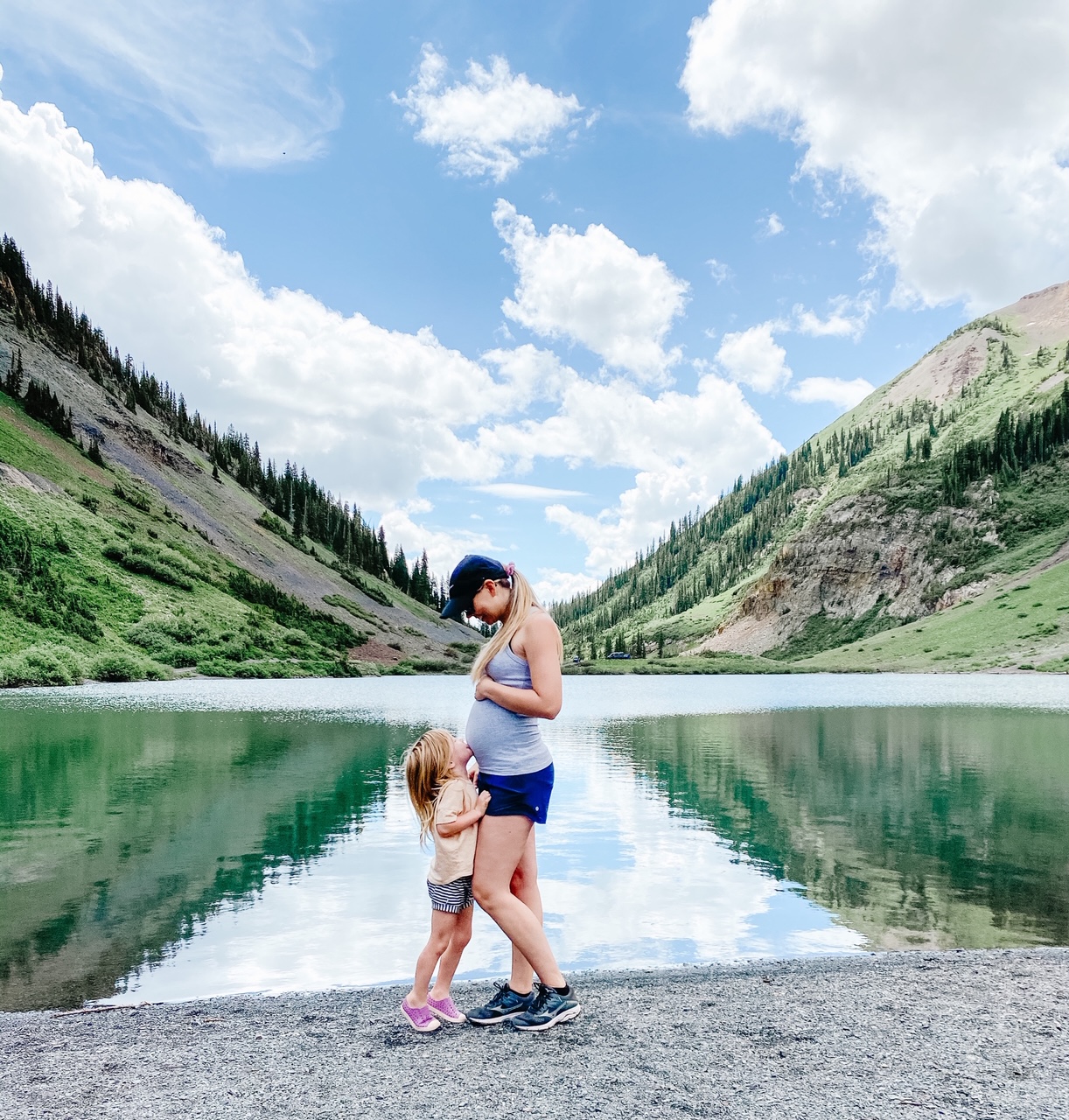 For those of you interested, I am going to include baby updates at the bottom of blog posts when I have new things to share! On Wednesday I had an ultrasound! To keep a long story short, I ended up switching doctors. So this was supposed to be a 12 week ultrasound but because of the switch it was pushed back to 14 weeks. Everything with the baby looks great! The baby is measuring 4 days big, which is great! We also got the gender of the baby confirmed! So I will be announcing that next week on our Instagram (and I will include it here in a couple weeks on my next baby update).
I absolutely love my new midwife and doctor office! I'm so happy I found a place where I feel comfortable! I will be going back again at 16 weeks just for a check in. Then I will have the big ultrasound at 20 weeks where they check and make sure everything is great with the baby!
I hope you all have a wonderful weekend!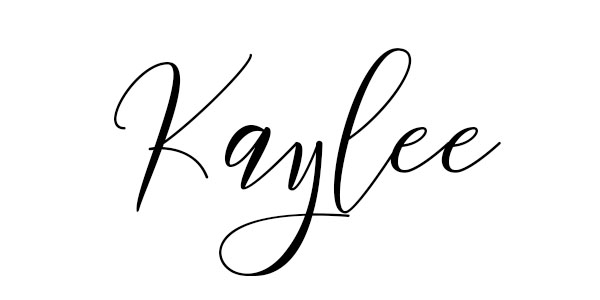 See our Disclosure here.