Hi Friends! Man it feels like forever since I wrote a blog post last! We have been continuing to take a little break and only posting once a week (hoping to up that to twice a week soon). So I haven't written anything in almost 3 weeks! I have enjoyed the mental break but also missed it!
Is it just me, or are the weeks flying by during quarantine life? Some days feel so long, but the weeks feel short. It's such a strange feeling! I hope you are hanging in there. I know in CO things are starting to open back up and other states are as well. I'm going to take that as a positive sign that things are slowly getting back to "normal".
Today I am finally sharing with you my favorite paint colors! Which are all of the paint colors I use around my house! We get asked nearly everyday on Instagram and Facebook what paint colors we have around our houses. Rachel did a blog post sharing the paint colors around her house a few weeks ago, you can find that here. Now it is my turn!
Repose Gray
Repose Gray by Sherwin Williams is the color that I have on nearly every wall in my house! It is my favorite light gray because it doesn't pull any undertone colors like blue or purple. It could go with any style of home! It's also a light enough color so it makes my house feel light and bright!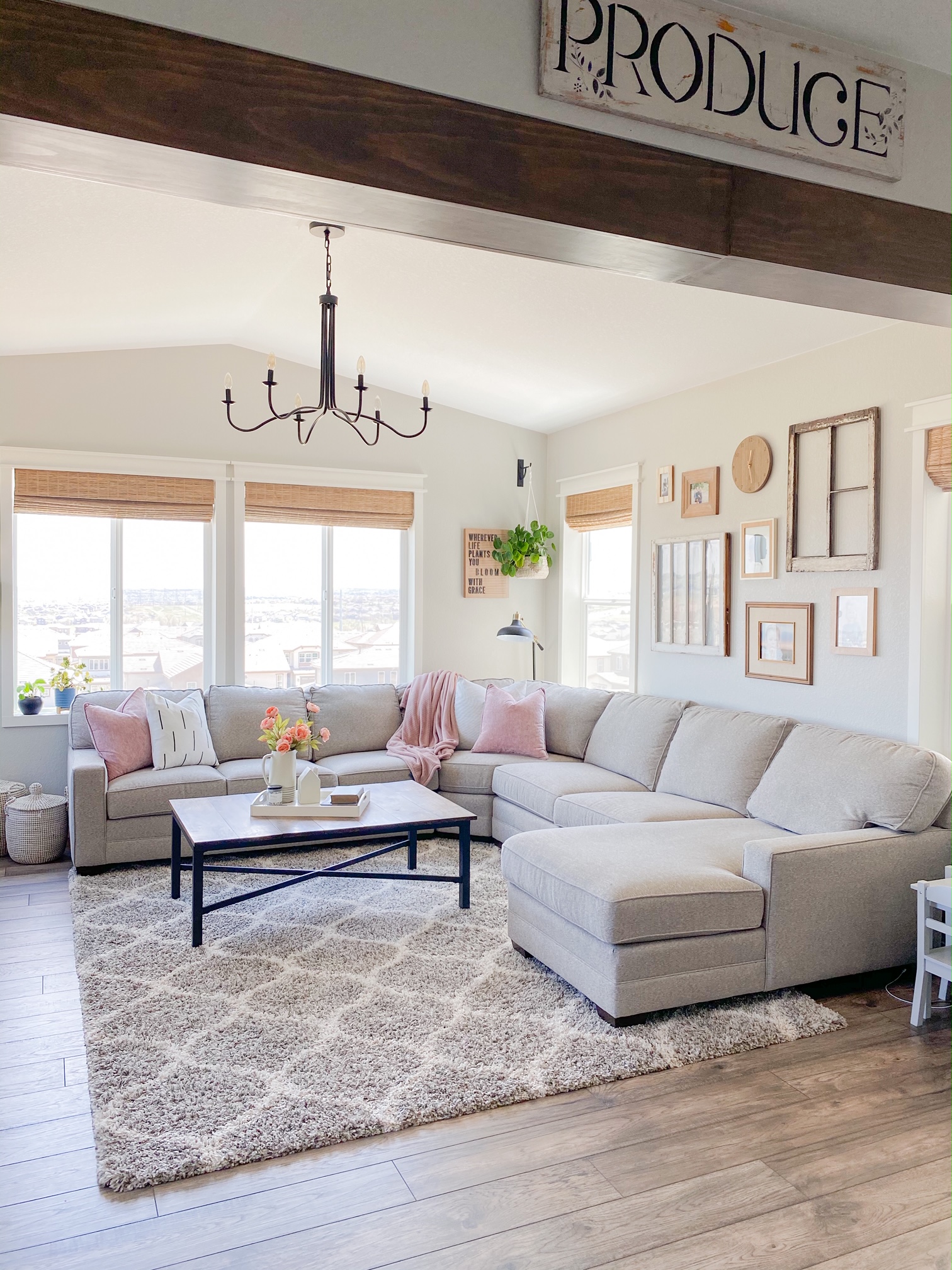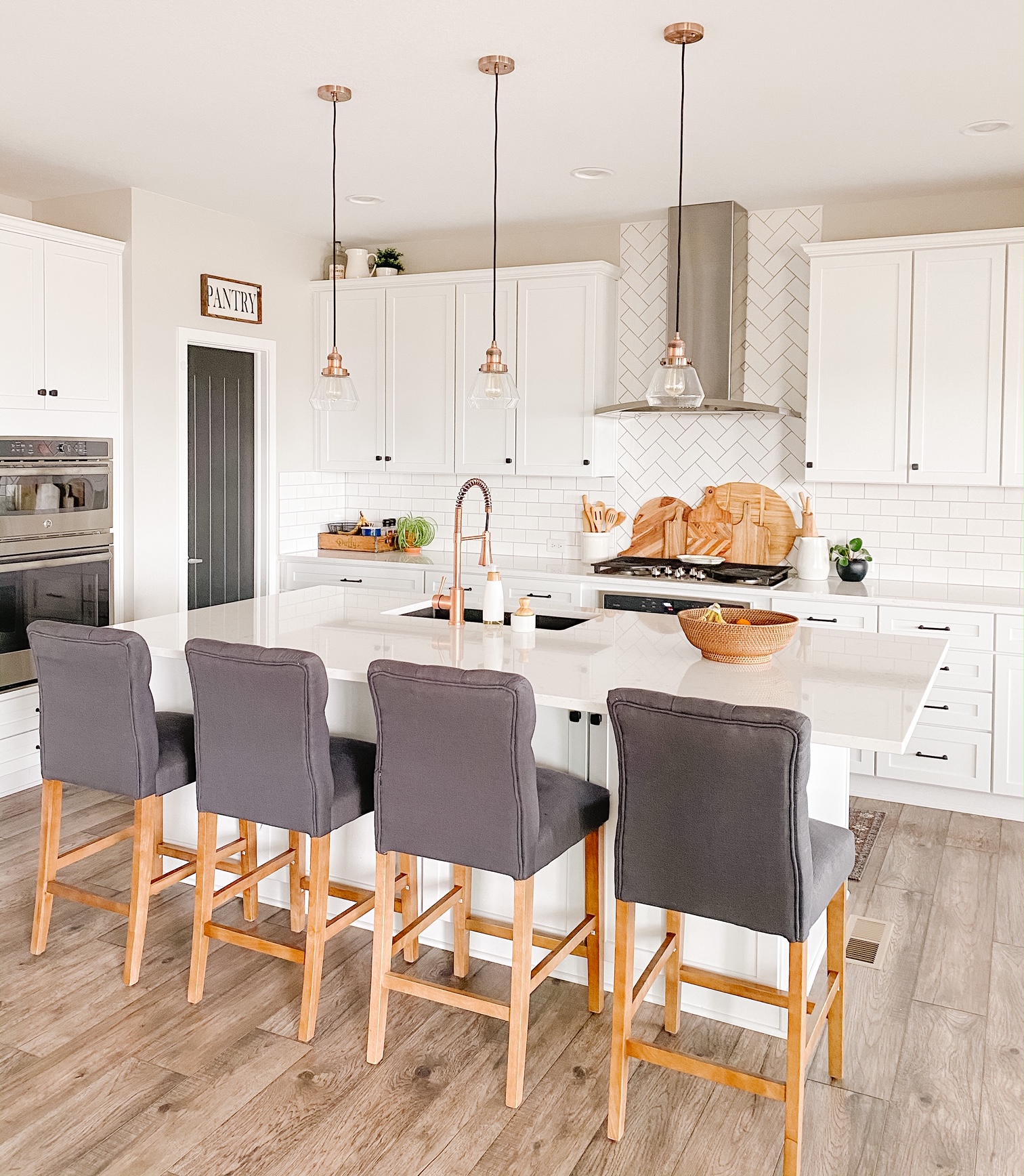 Alabaster
Alabaster by Sherwin Williams is my all time favorite white! It is creamy without being too yellow. It goes well with all colors including my dark wood table and gray walls! It's the perfect white! I painted all of my window casings Alabaster. As well as my shiplap in my dining room and bedroom. I also painted my powder room Alabaster!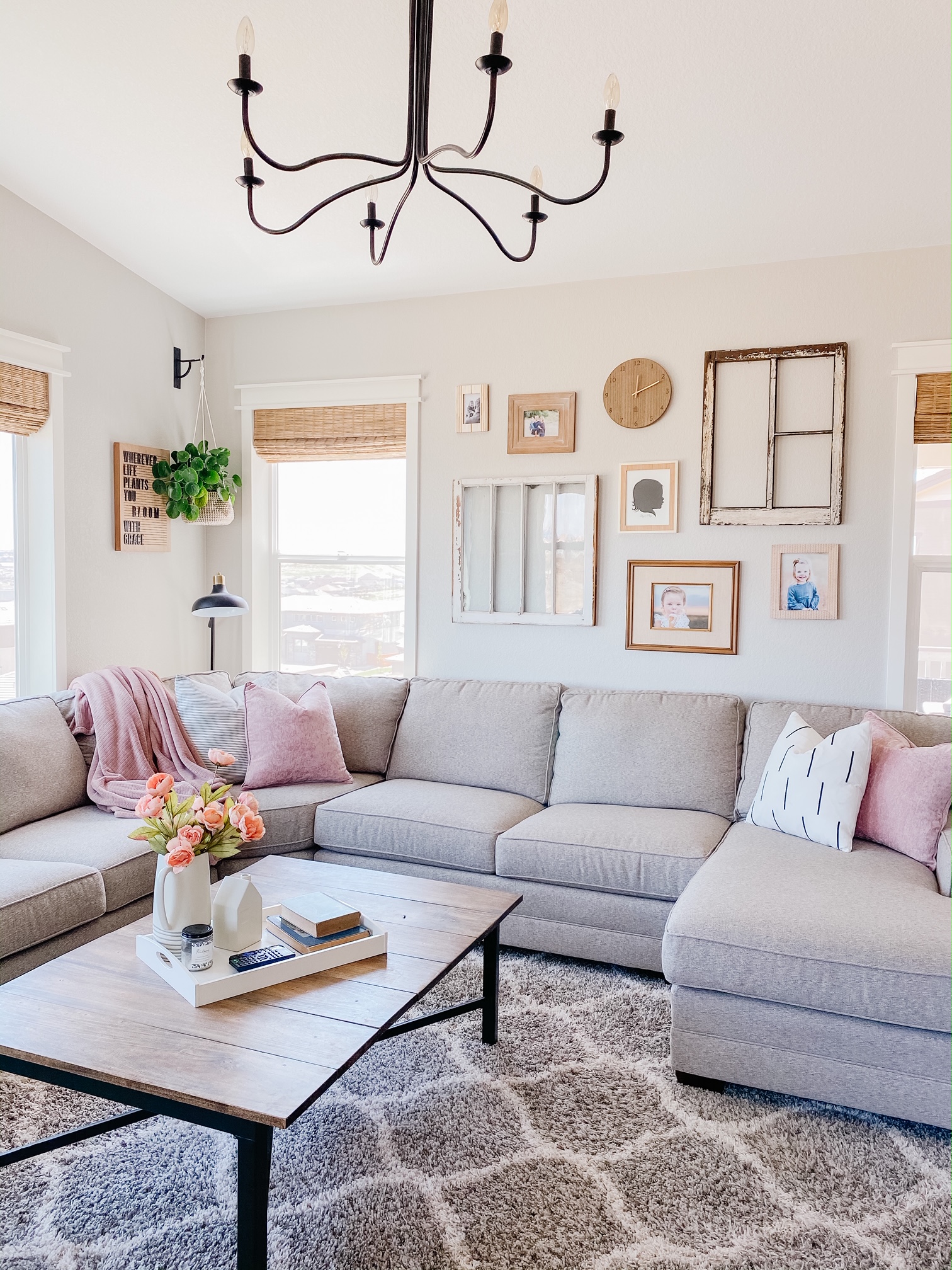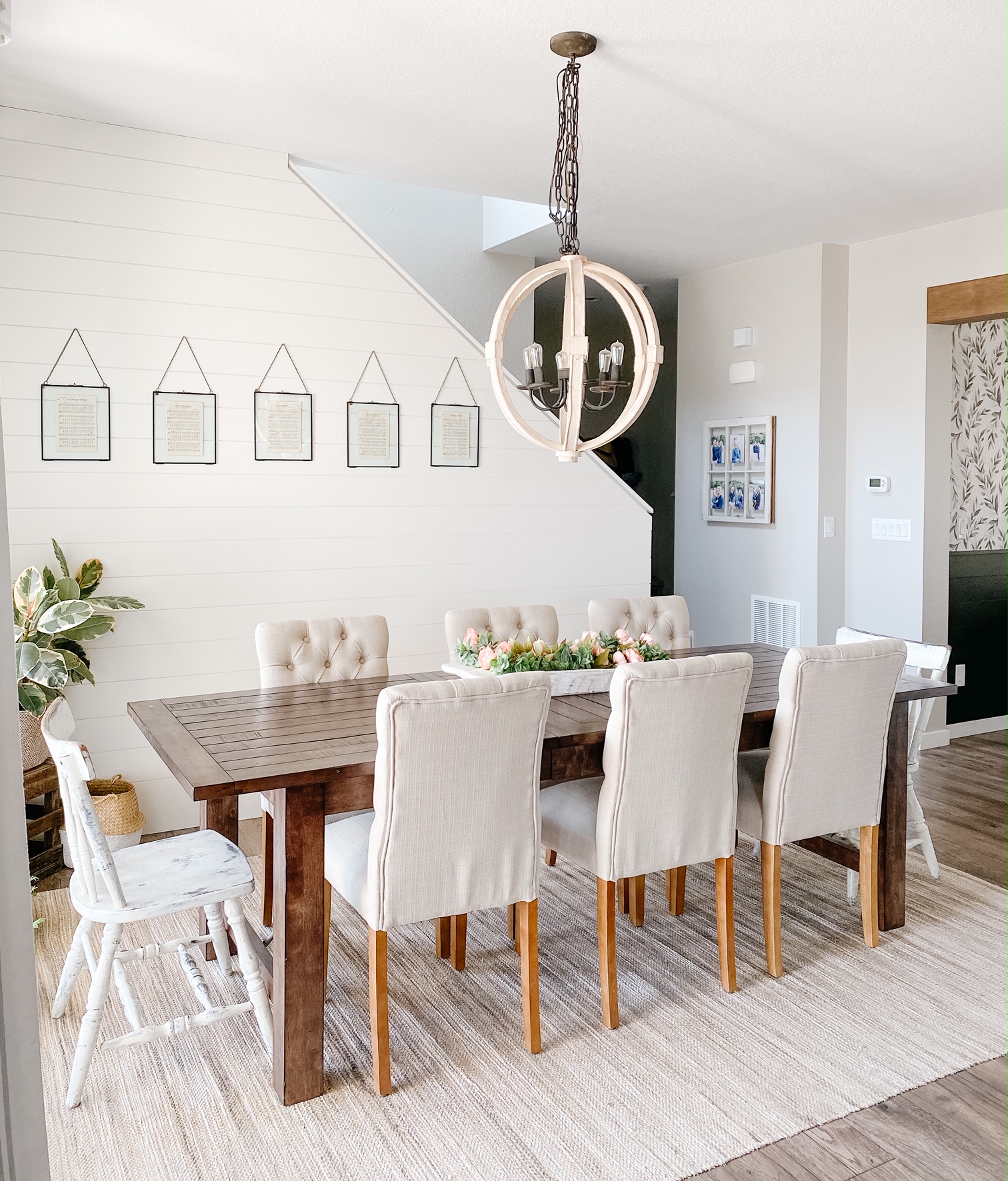 Muted Sage
Muted Sage by Behr is such a pretty muted green color! I have it on the board and batten around my office and absolutely love how it adds some color to my house!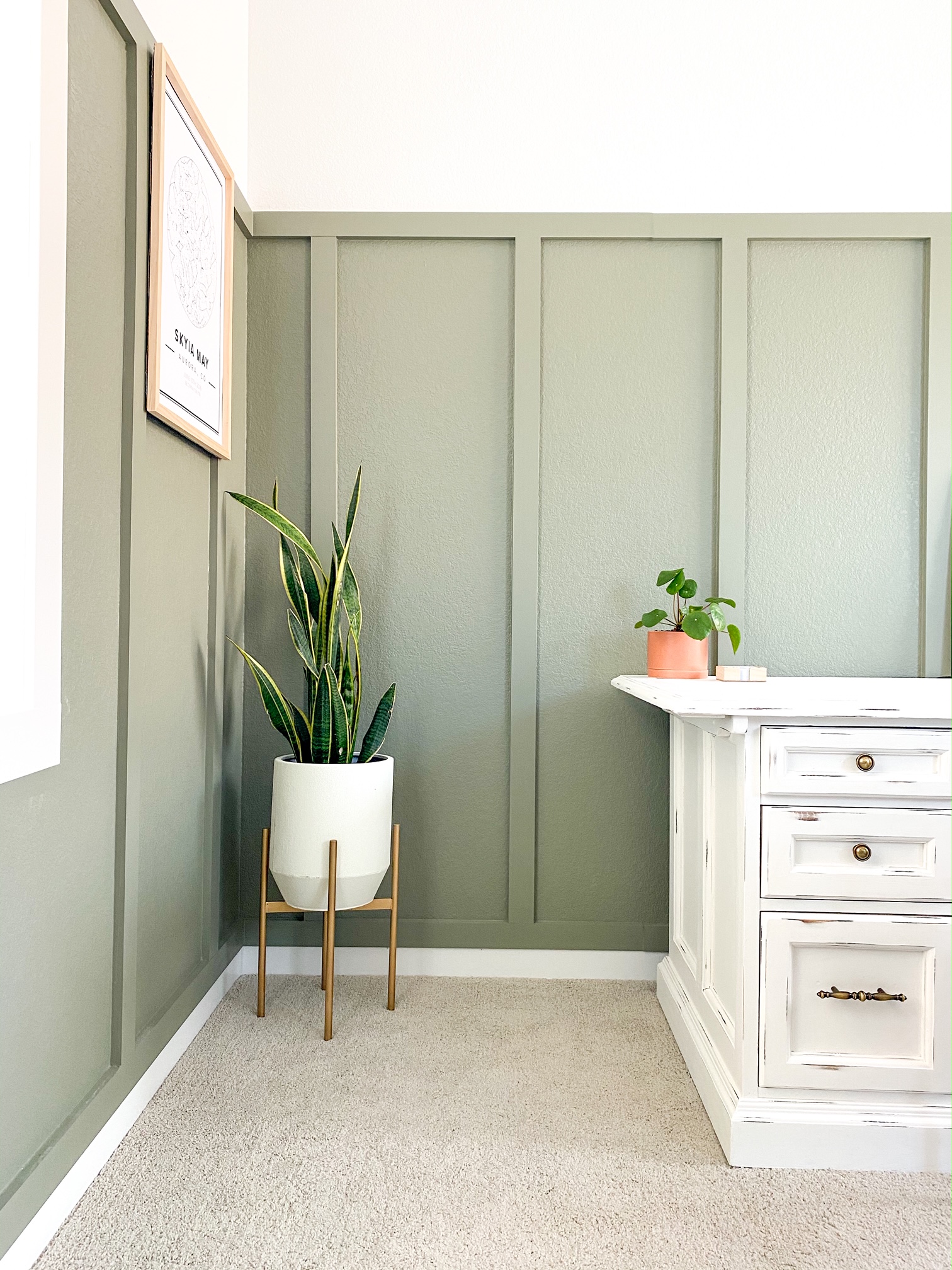 Wrought Iron
Wrought Iron by Sherwin Williams is by far my favorite black! I tried several dark grays and blacks before finding this one! I love it so much I have painted my front door and pantry door with it, as well as the shiplap wall in my entryway and shiplap in my powder room! Unfortunately, they discontinued Wrought Iron and made it harder to find. However, I have had luck with Home Depot making it for me!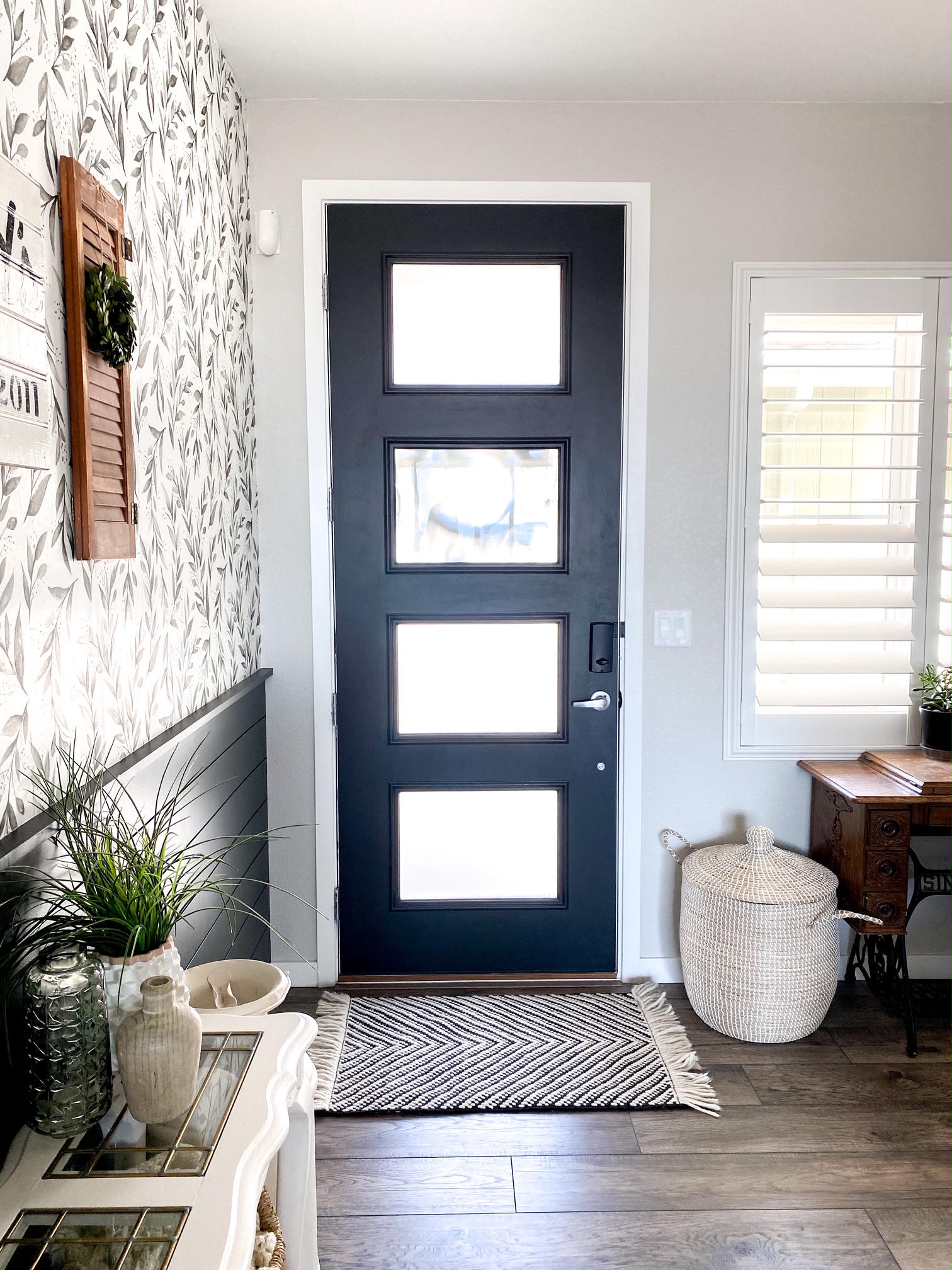 Indigo
Indigo by Sherwin Williams is such a pretty royal blue color! It is bright and cheery but not to in your face! I love it against the new wood ceiling we installed a few weeks ago (DIY blog post about that coming soon)!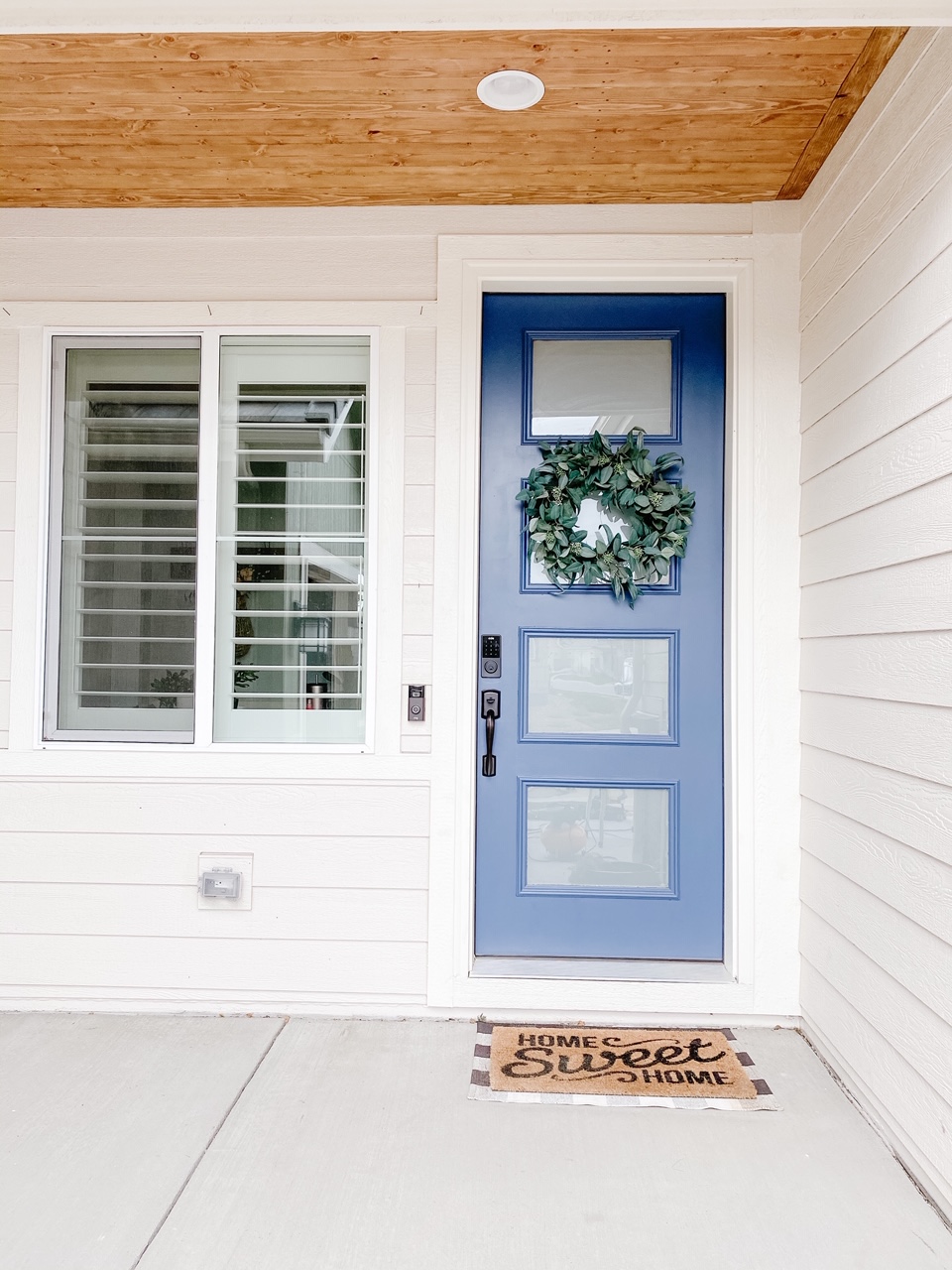 I hope you guys have a wonderful Sunday and enjoy this next week! Oh and if you missed Rachel's blog post about her DIY Pergola make sure to check it out here! It is one of my favorite things about her house and she shares her design plans!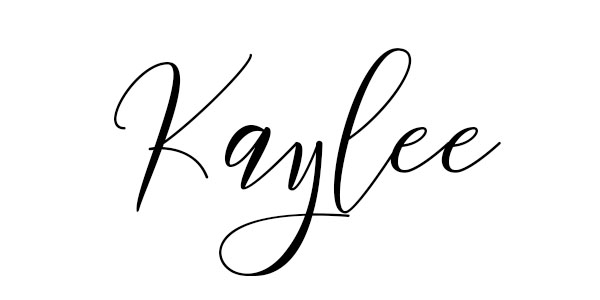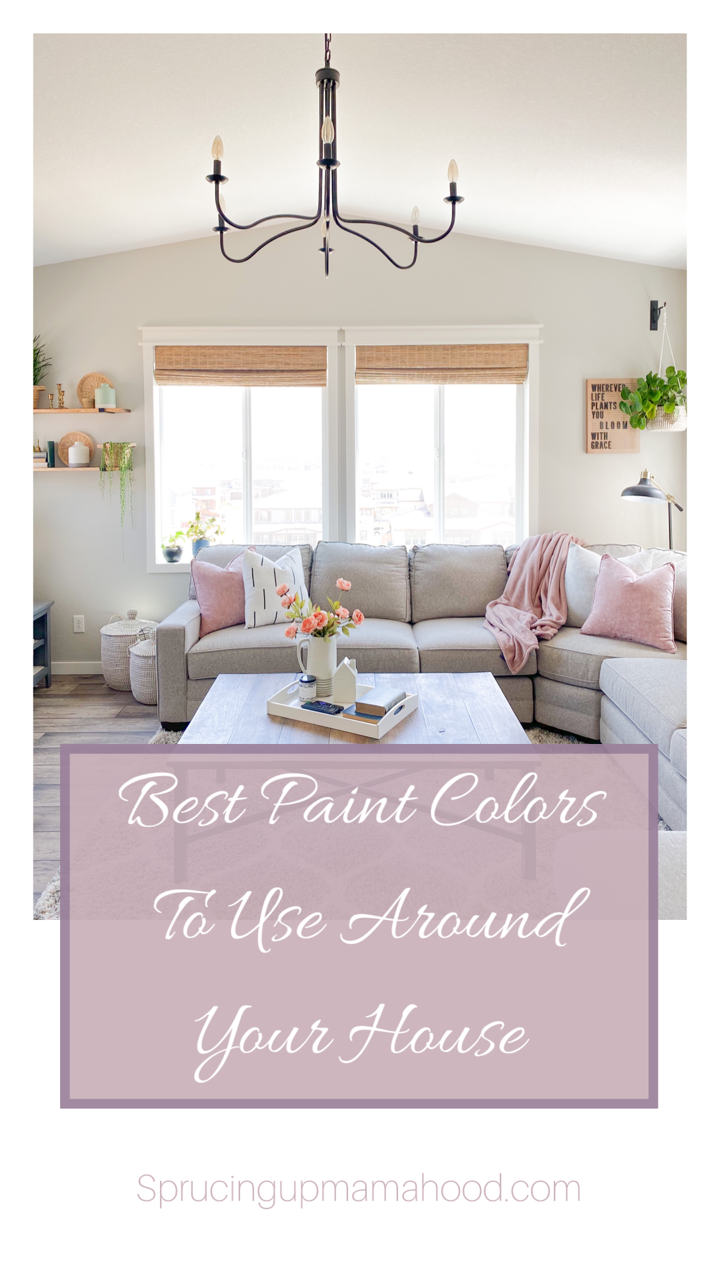 See our Disclosure here.