I don't know about y'all but I absolutely love fall! Besides Christmas, it is my favorite season to decorate for. Decorating for fall doesn't have to be hard! It can be quick, easy and budget friendly! Today I am sharing my 3 tips on how to switch out your decor for simple fall decor pieces.
Pumpkins
I mean you knew this had to be number one right? Pumpkins are the best part about fall decor! Plus, they are so easy to add in. Another reason I love decorating with pumpkins is because they can almost always be found in the dollar spot at Target for $1-3! Or you can always go the real route instead. I always add some faux and some real pumpkins to my decor! Some simple ways to add in pumpkins are by filling a bowl with them! This can be any type of bowl, but this year I filled my dough bowl with them and love how it looks! I actually did two different looks, both are below: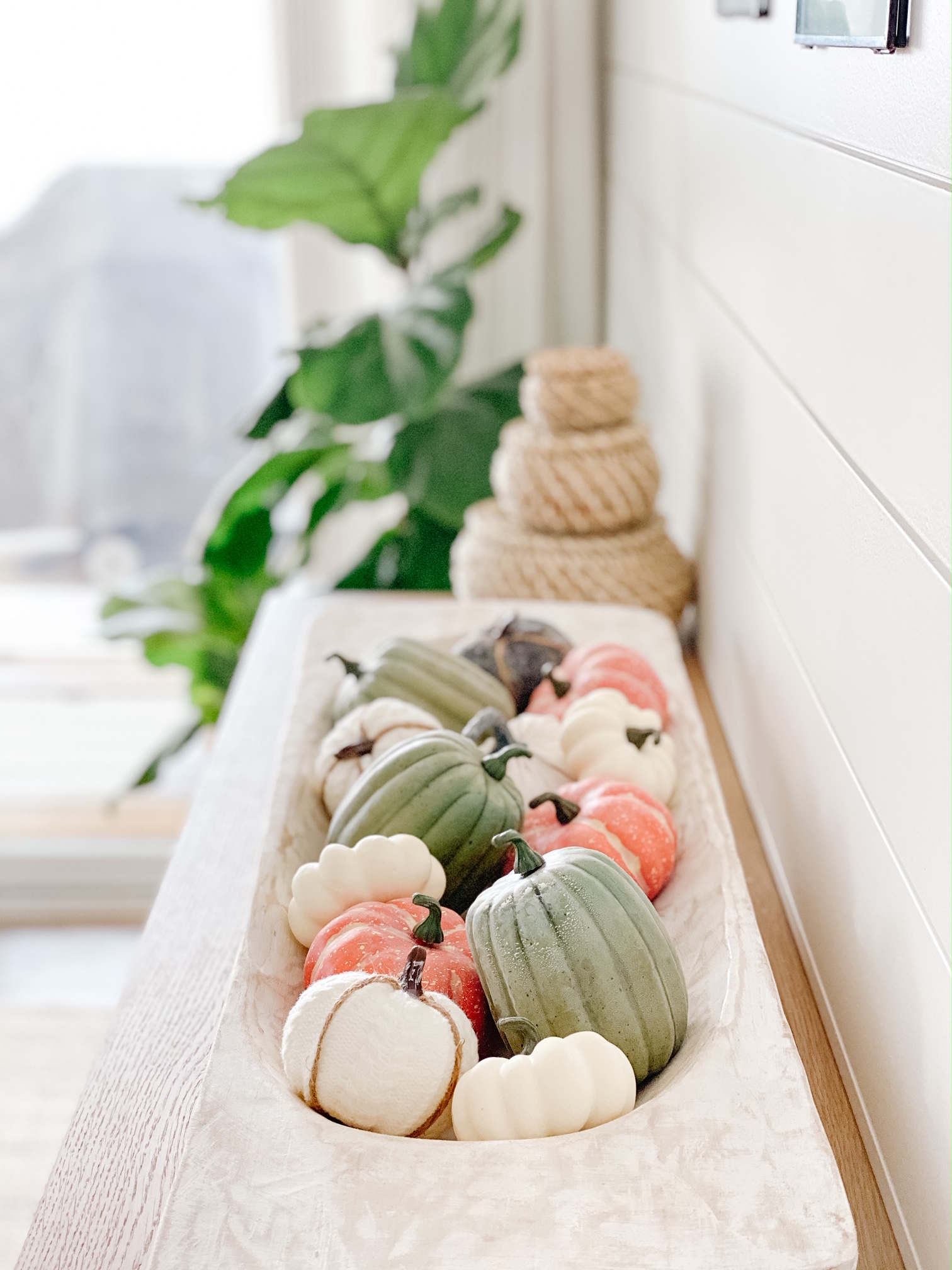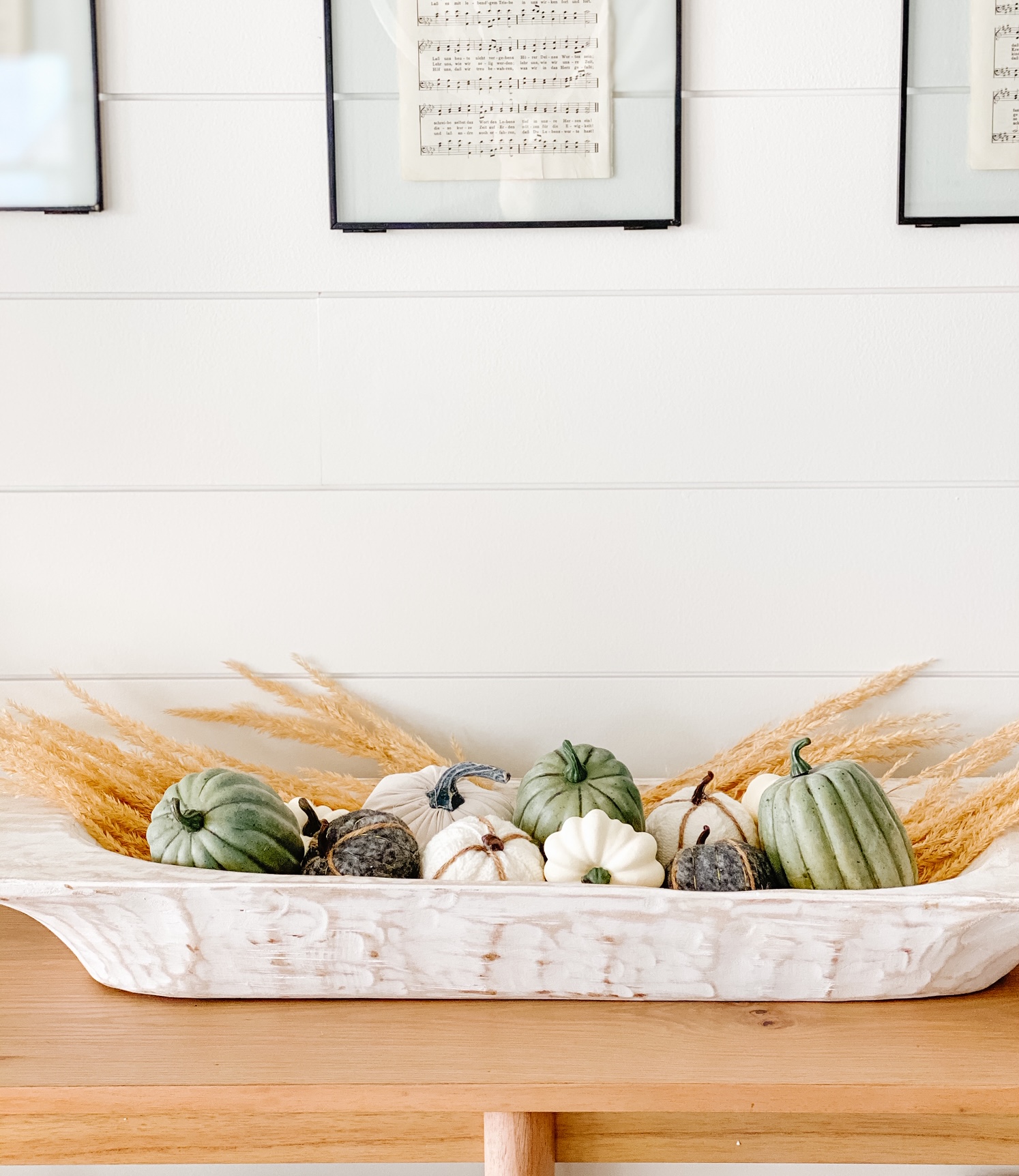 Another easy way to add in pumpkins is replace your small decor pieces that are on your bookshelves, mantels or shelves with pumpkins that are similar in size! I used to have small vases on these shelves below. I replaced them with these pumpkins I bought from the dollar section at Target (I actually painted them to go with my decor) and now my shelves have a fall touch added to them! Super easy and very budget friendly!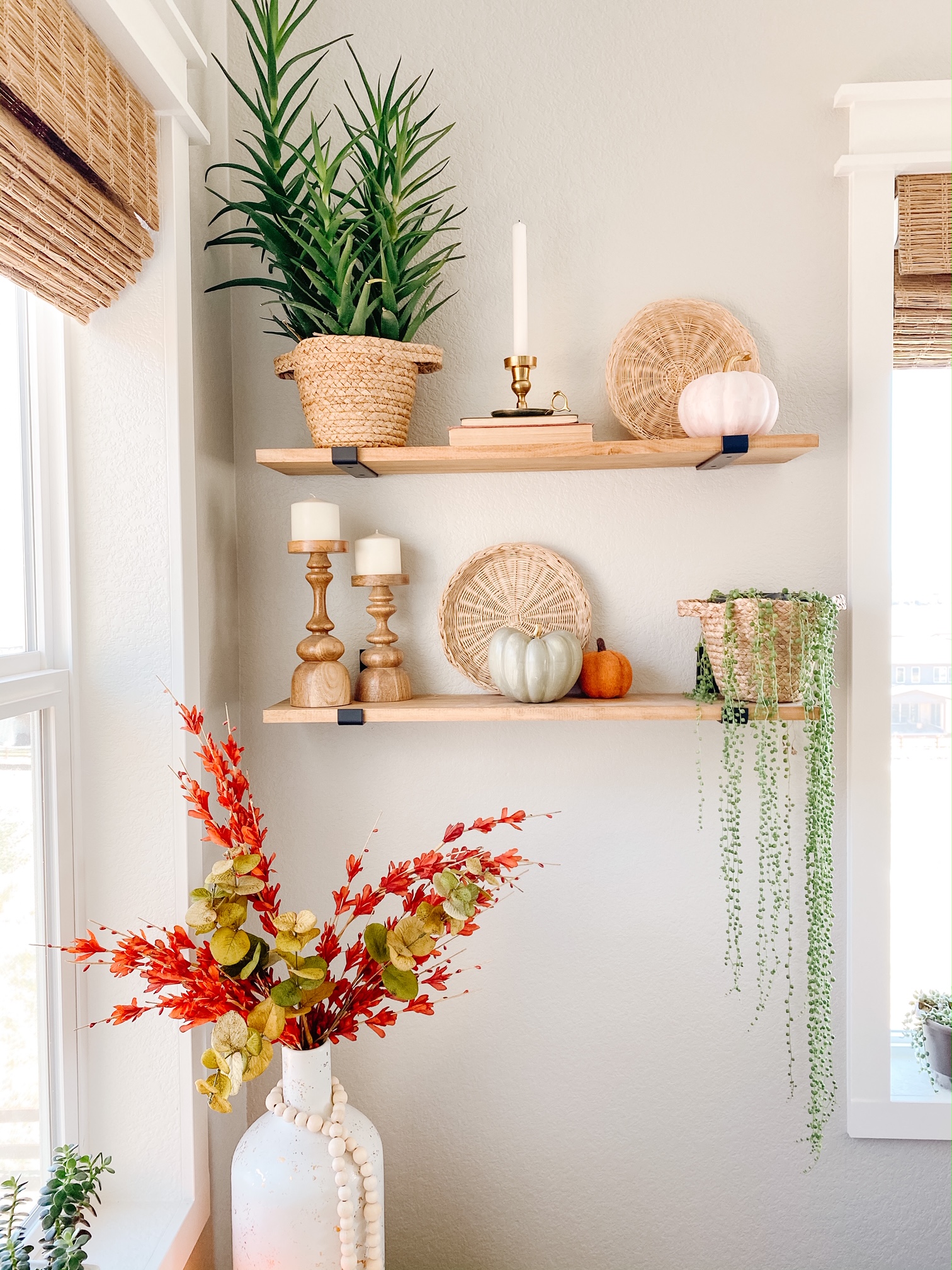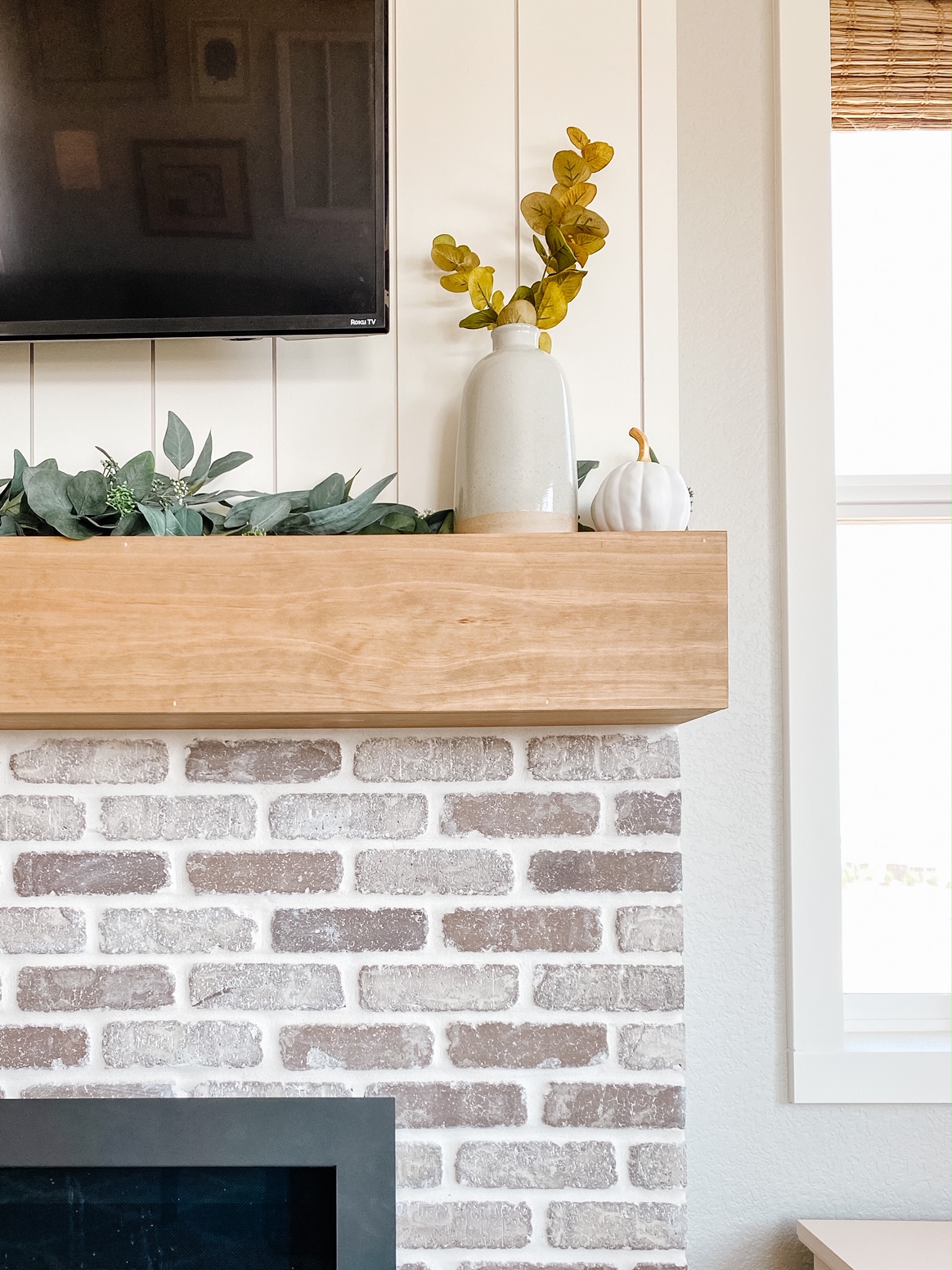 Also, if you are not into pumpkins then apples are another cute fall decor piece you could add in instead! You can see how I used apples in a bowl down below, similar to how I used the pumpkins!
Fall Florals and Greenery
This one is by far the most budget friendly and easiest way to add simple fall decor to your home! I always have a vase and pitcher filled with faux florals or greenery in my living room. I switch them out several times a year depending on the season. For example for spring and summer I had pink faux florals in them. During the winter I usually keep some sort of winter greenery. For fall this year I mixed some rust colored faux florals with some fall greenery! I love the combo of the two! Changing this out took me about 5 minutes and cost me about $10 to fill both the vase and the pitcher (pictured below). All of the stems I used were 40% off at Hobby Lobby!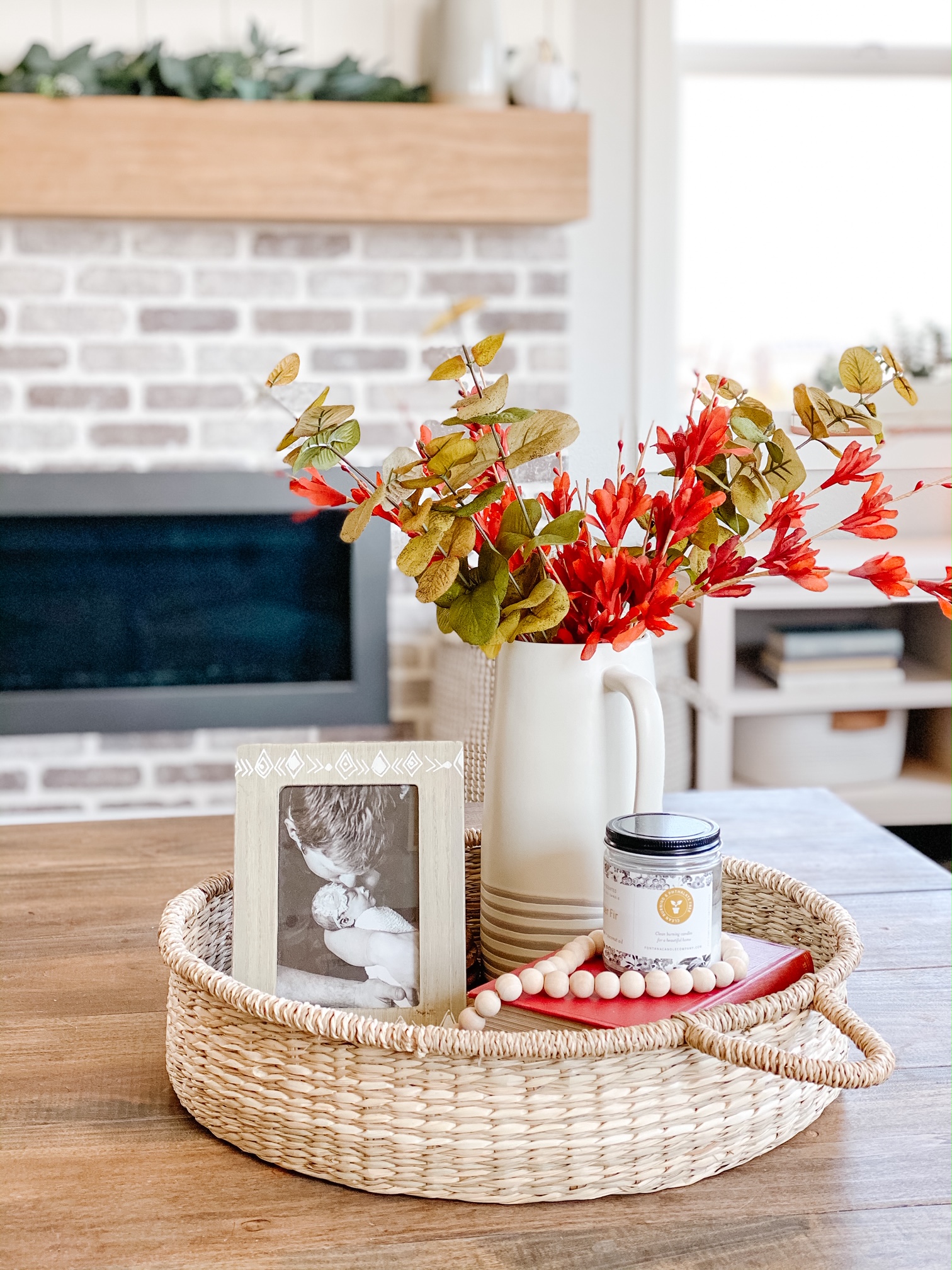 The most budget friendly way to add fall florals and greenery is by bringing the outdoors in! I actually got this wheat grass off a plant from outside! So they were completely free and I absolutely love the fall warmth they bring to my kitchen! There are so many great plants outside that make the perfect fall decor!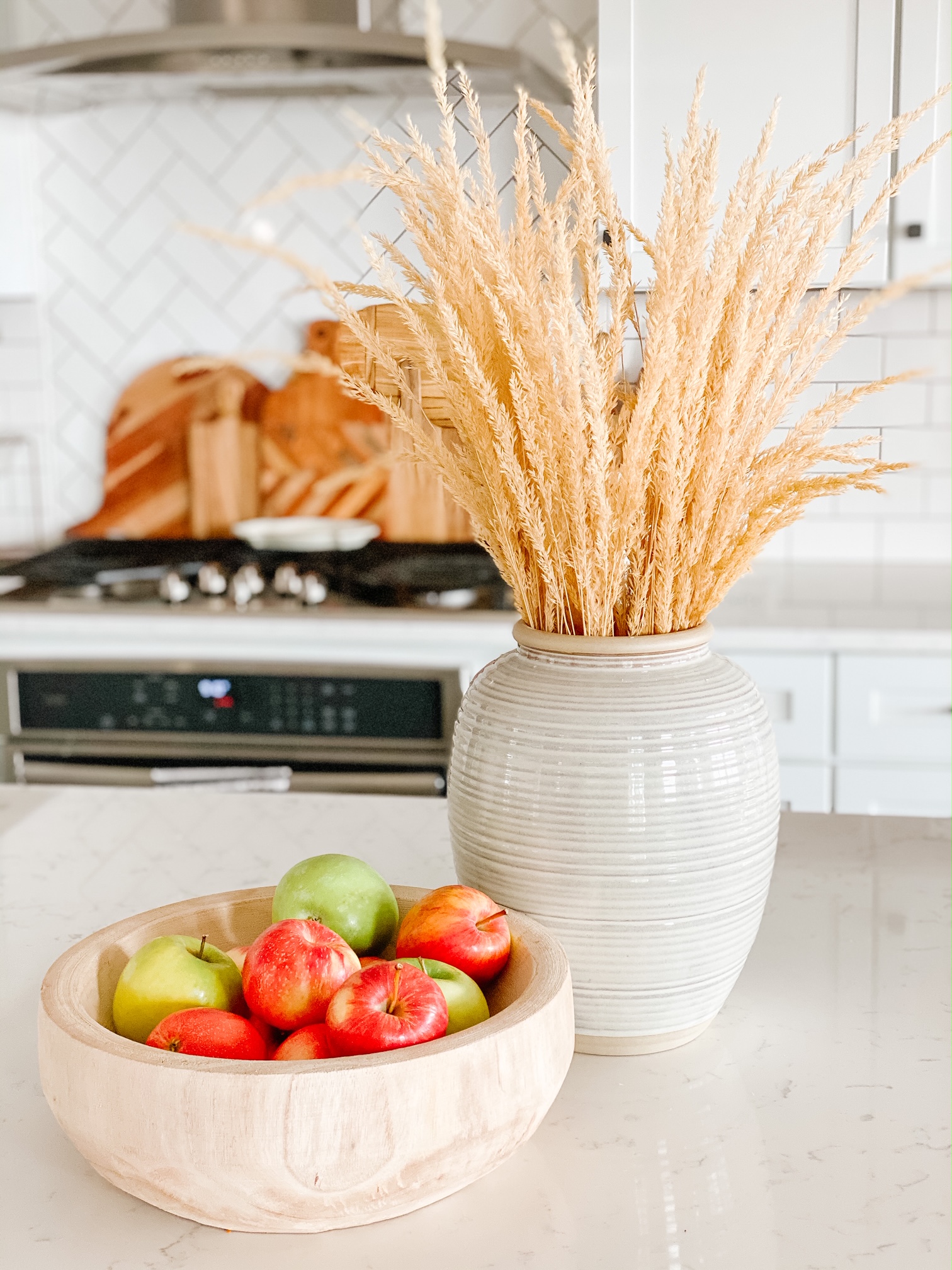 Throw Pillows and Blankets
This one is definitely the most expensive. However, throw pillows make such a huge impact in a living room! Plus, you don't have to change them all out! You should always have some throw pillows (or throw pillow covers) that are neutral! That way they can go with any season. I typically only buy 2-3 new throw pillows or pillow covers a season (Fall, Winter and Spring/Summer, so 3 times a year). The rest are neutral and I keep them on my couch all year long! I also try to reuse some that are more seasonal that I have bought from previous years! So many times I am only buying 1 new pillow, and sometimes none at all!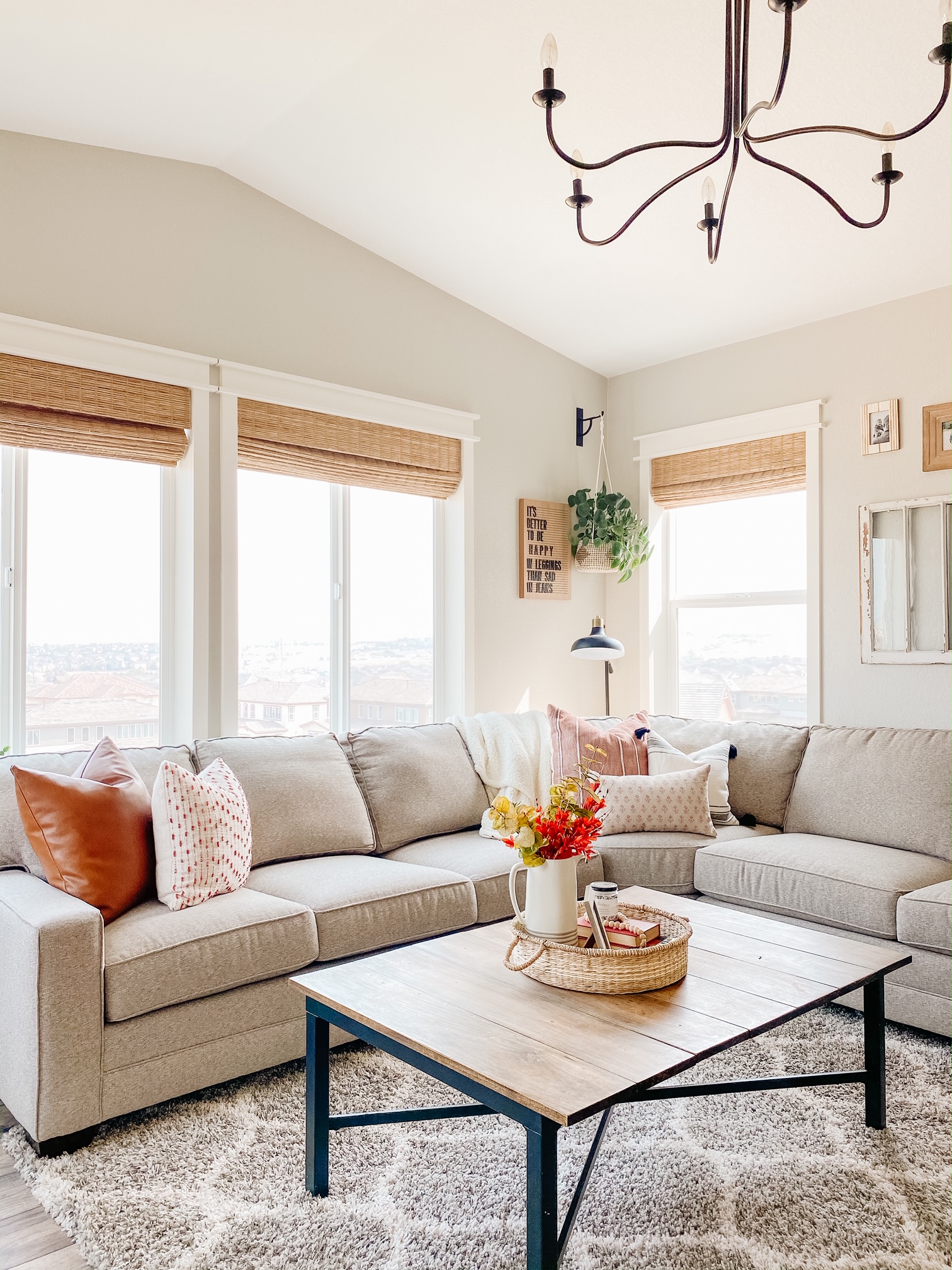 To go along with throw pillows, throw blankets are also an easy way to add seasonal decor to your living room! In the fall and winter I like to add in a heavier throw, typically with some texture! The one I have now I bought from Target last year (they still have it in stock and on sale here). I love how it is warm and is made from that sherpa material! Perfect to bring in cozy vibes for Fall!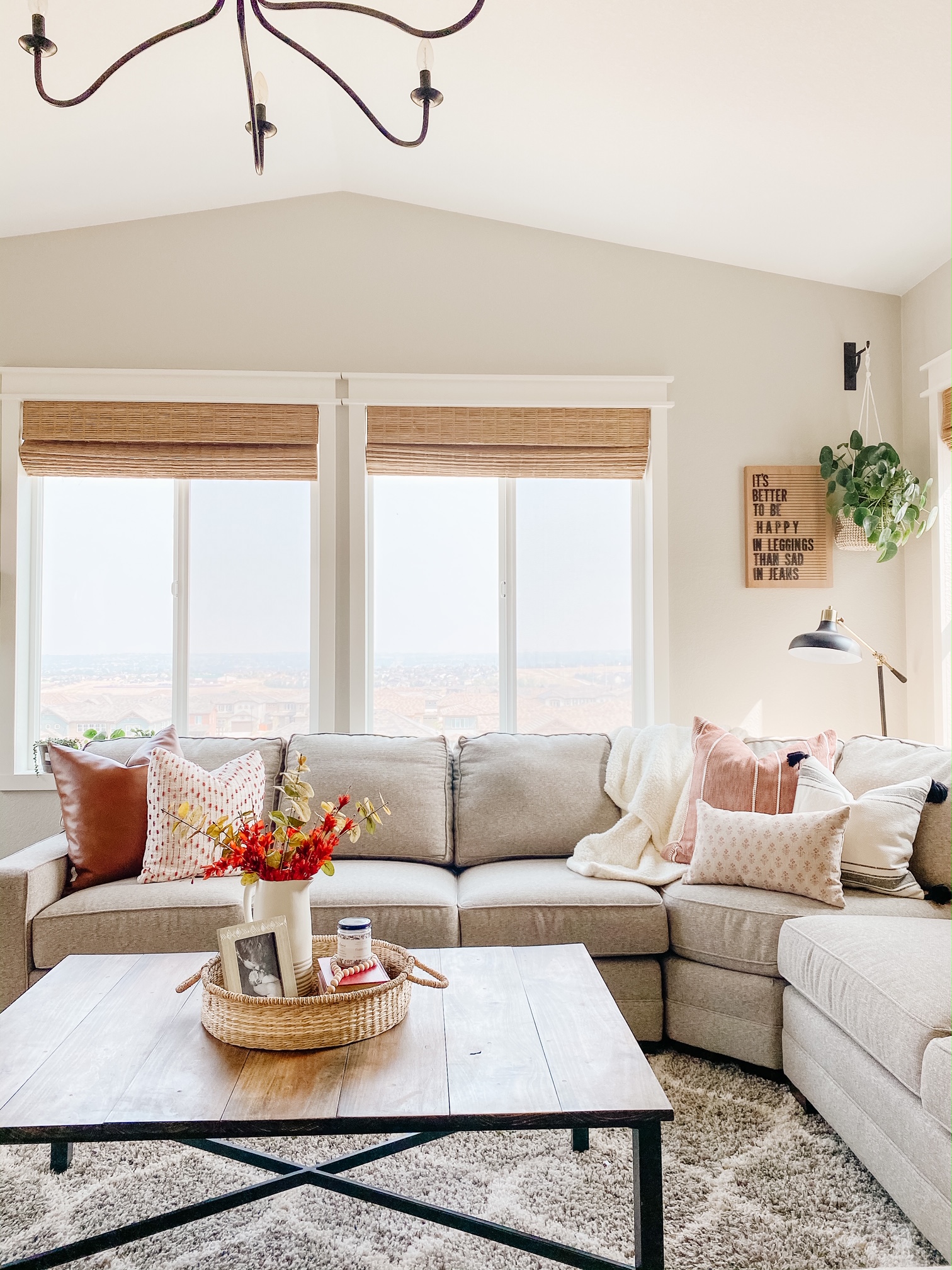 Throw pillow tip: if you don't have a ton of extra storage space then stick to buying pillow covers only! They are so easy and small to store! Also, make sure to check out my blog post about how to pick the best throw pillows here!
Shop this post here:

I hope these tips for simple fall decor helped give you some ideas for your own home! Decorating doesn't have to be expensive, hard or time consuming! Have a great weekend!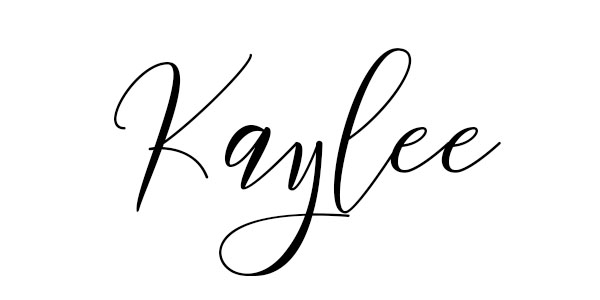 See our Disclosure here.