You guys, I have been wanting to do a symmetrical gallery wall for so long! I am so excited to share with you the one I just hung up in our stairway landing area! This is an area I have struggled with decorating because it is such a large wall, that is super tall! So after (over) two years living here, I finally settled on a gallery wall and I couldn't be happier!
I just love how clean symmetrical gallery walls look! They are the perfect decor to fill up a large wall. Plus, I absolutely love having a place to hang and display pictures of family! We pay for professional pictures at least once a year and I am so glad I finally have a place for them to go (shout out to Jen Reed Photography, she is the best if you are in CO)!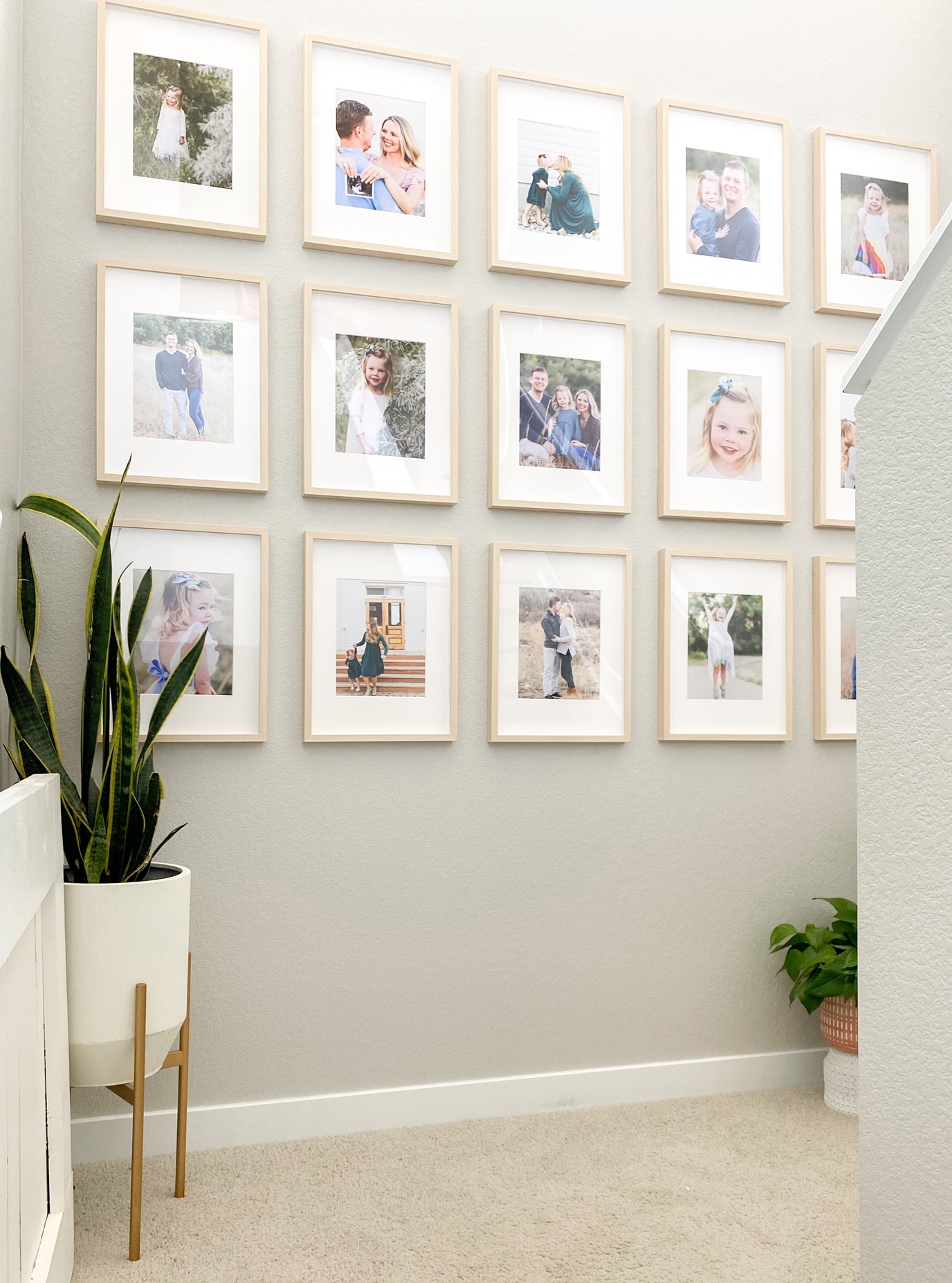 I am super happy with the frames I chose. One of the things that made me delay putting up a gallery wall was the cost of frames. They can be so expensive! Luckily, someone on Facebook reminded me that Ikea has cheaper frames that are super cute! She was right! These frames are 13 inches by 17 inches (and hold a 8×10 photo), and guess what?! They were only $9.99! I couldn't believe it!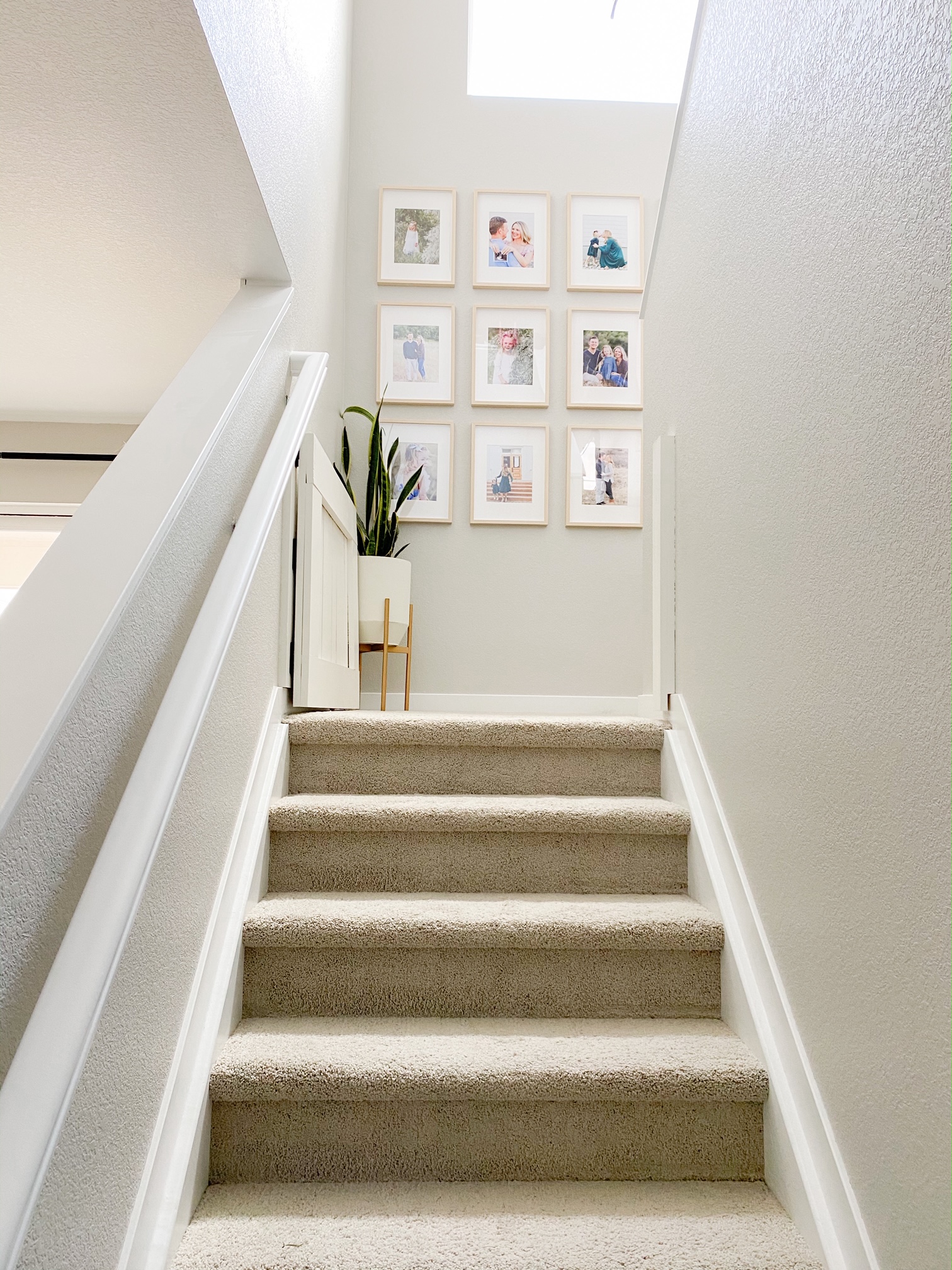 I absolutely love the raw birch wood! It really adds some texture and warmth to the space. However, if birch wood isn't your thing, that's okay! They have tons of other similar frames that are black and white instead of birch! The only problem with Ikea is you have to pay for shipping. So I am also linking below some similar frames from Amazon if you want to avoid paying for shipping!

To finish off the space I had to add some plants! A ZZ plant is perfect for this spot because it is large but doesn't take up too much space! Plus, it doesn't need any direct light and only needs water every 1-3 weeks! It is a plant that is nearly impossible to kill! Same with the snake plant! It is so easy to care for and also narrow so it fills up a space that is tall but not wide.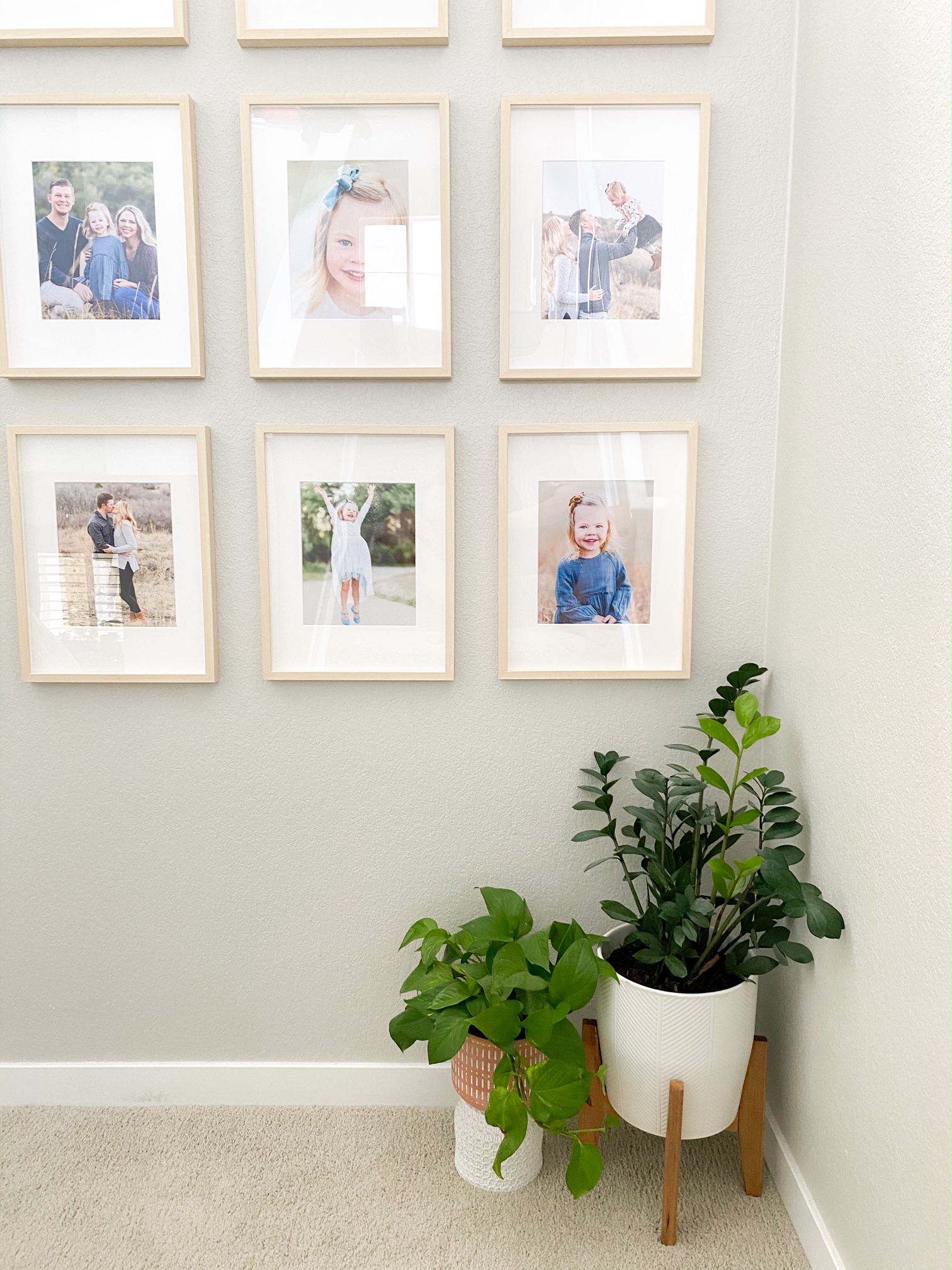 I am so happy with how this landing turned out! Next project is changing out the light that hangs in this stairway. Right now we have the builder grade light hung and I am actively looking for a new affordable light to hang here! I have been keeping my eye on this Ikea one, but it has been out of stock for months -ugh!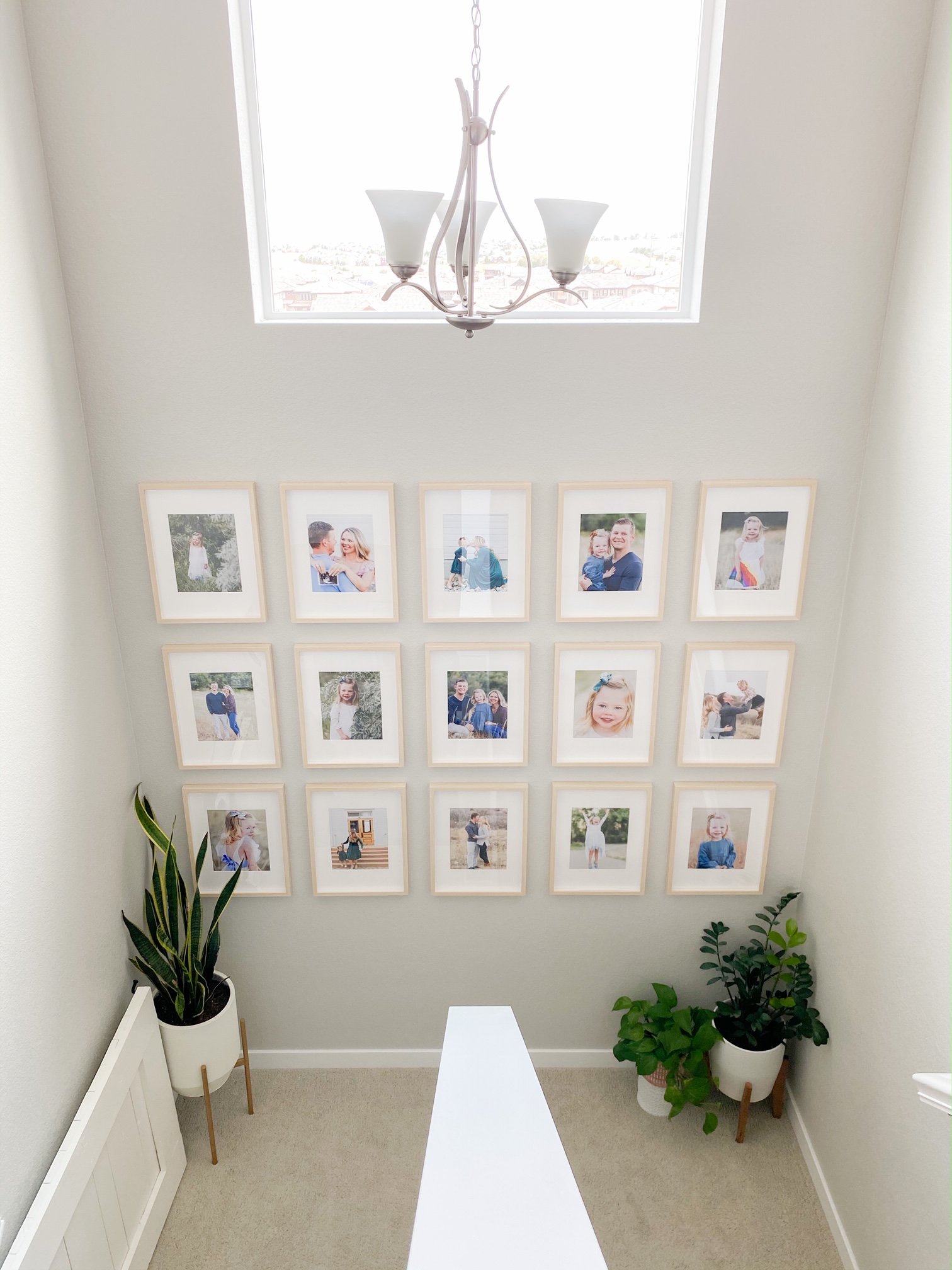 Some quick tips for hanging a symmetrical gallery wall. First, have patience. There is a lot of measuring and leveling involved! Second, do it right. Make sure to lay out exactly where you are wanting your frames on the wall before hanging. I do this by laying all of the frames on the floor in front of the wall. This gives me a good feel on what I want in terms of spacing between the frames and spacing between where the wall ends and I want the gallery to start. I use this method with both symmetrical and non-symmetrical gallery walls!
Last, use a tape measure and a level and mark with a pencil on your wall exactly where you are going to want your frames to be hung. This will make the spacing way more exact! All of our frames are within 1/16th of an inch of accuracy to where we were wanting them hung! Hanging a symmetrical gallery wall isn't fun, but it's not hard. It is just a little time consuming and involves a little bit of math- which was never my strong suite but luckily it is my husbands! The end result is so worth it! This is now my favorite wall in my house!
I hope y'all have a great weekend! Also, make sure you are following us on Instagram so you can watch Rachel's renovation on her new house! Her bathroom that she blogged about here is coming together and looking gorgeous!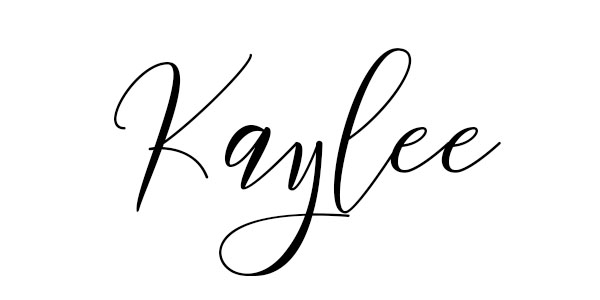 Ps- We found out the gender of our baby! Go to our Instagram to check out the video I posted of us finding out!
See our Disclosure here.