Hi, friends. Happy Friday! We've made it through another week of social distancing! I hope you're all doing well! I've been a little up and down this week and was having a hard time sleeping, but I'm ending this week on a positive note! I ordered this cute round rug on Amazon a week ago and it was finally delivered yesterday! I love what it adds to this small space by our stairs! This has always been kind of an awkward space that I'm never sure what to do with. I feel like having the small round rug here grounds this seating area and gives it more of a purpose. I also love the texture and detail of this jute round rug!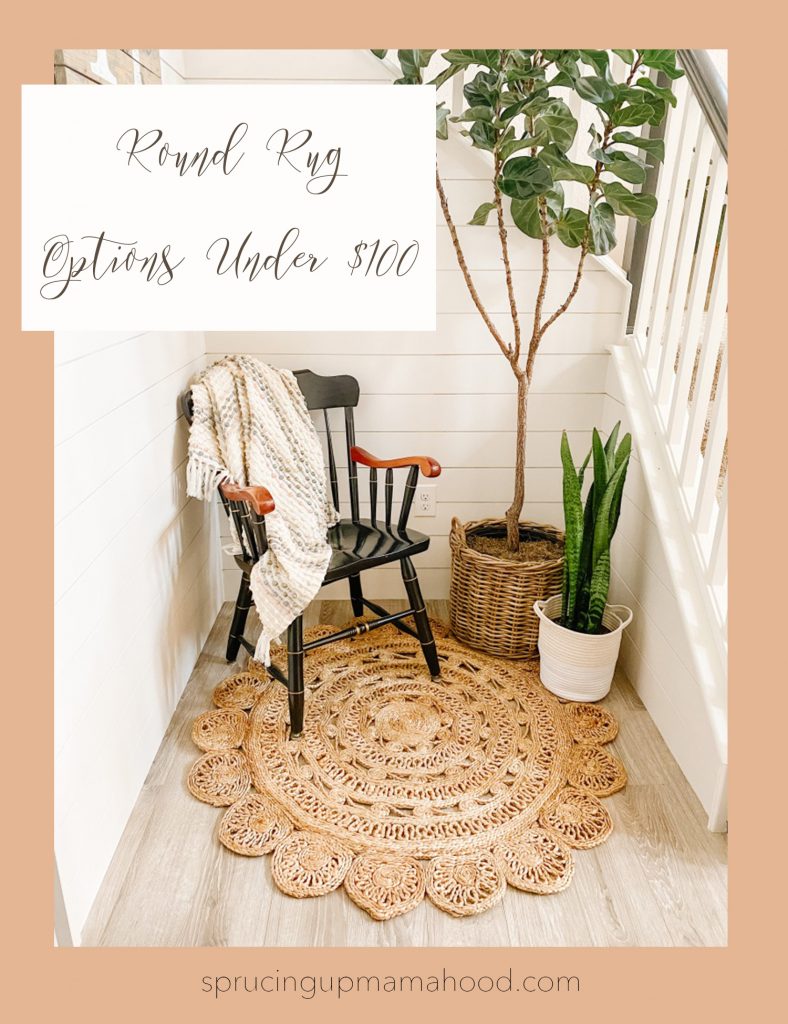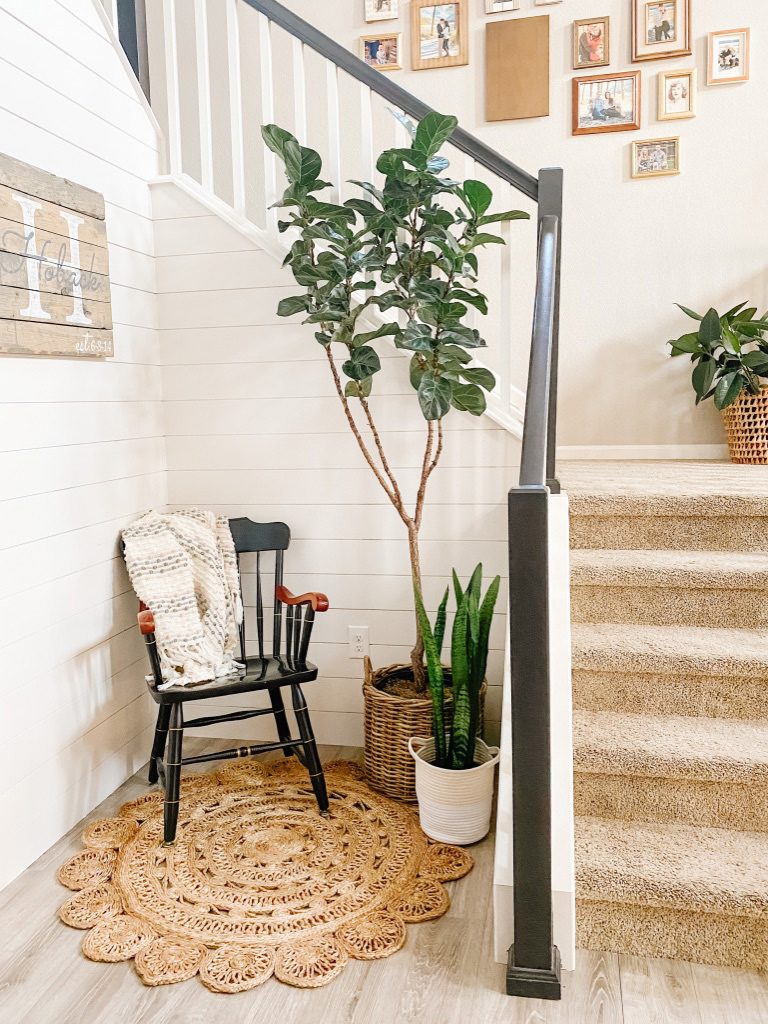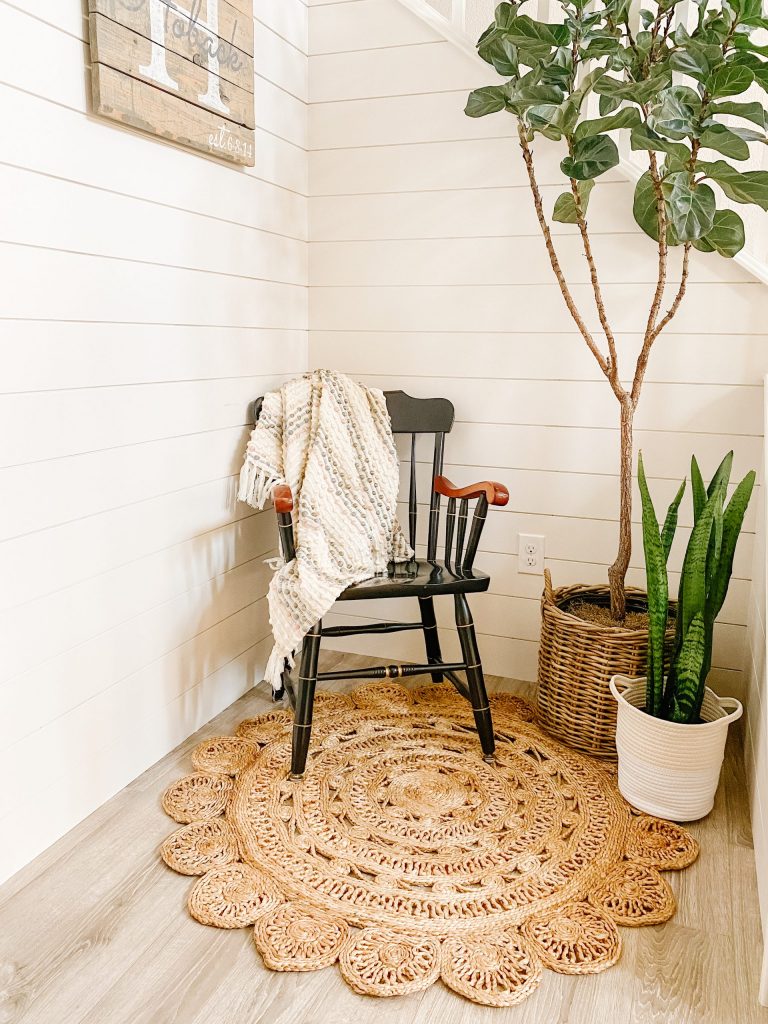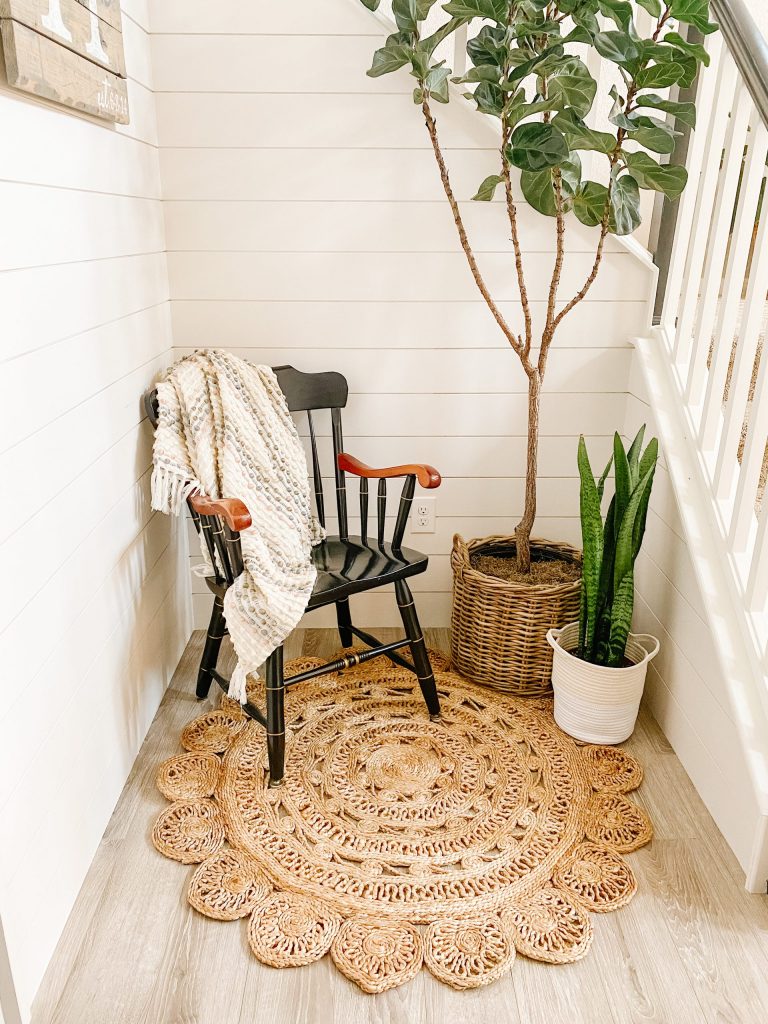 I pulled together a few round rug options that I loved while I was looking too!

I hope you all have a great weekend and are able to enjoy some time at home with your family, friends, room mates, or with yourself! Make sure to check out Kaylee's post about adding spring florals to your home if you haven't already! So many cute ideas!
See our Disclosure here.