Ok, so I don't know if there is such a thing as "shower decor", so I've titled this post Bathroom & Shower Decor Ideas. But, it's technically more about my shower, haha! So I'm going to try to spin this into something more relatable! Knowing that most people don't have my ridiculously large shower issue. Let me explain…
We moved into a "new-build" house a couple of years ago, but we purchased it after the design was complete. So, we weren't able to make any design decisions on our own. The builders chose all of the options and upgrades. One of the upgrades that our house came with was the "spa shower", which is just a verrrrrry large shower. I don't want to sound ungrateful at all, but it is one of the only things I would change about our house! There is really no use at all for all of the extra space! It is just a ton more tile to clean, which drives me crazy! The home builders refer to the extra room as a "dry-off space"…umm ok. So this is my PSA to anyone out there building a new home – don't choose the "spa shower option"! Haha!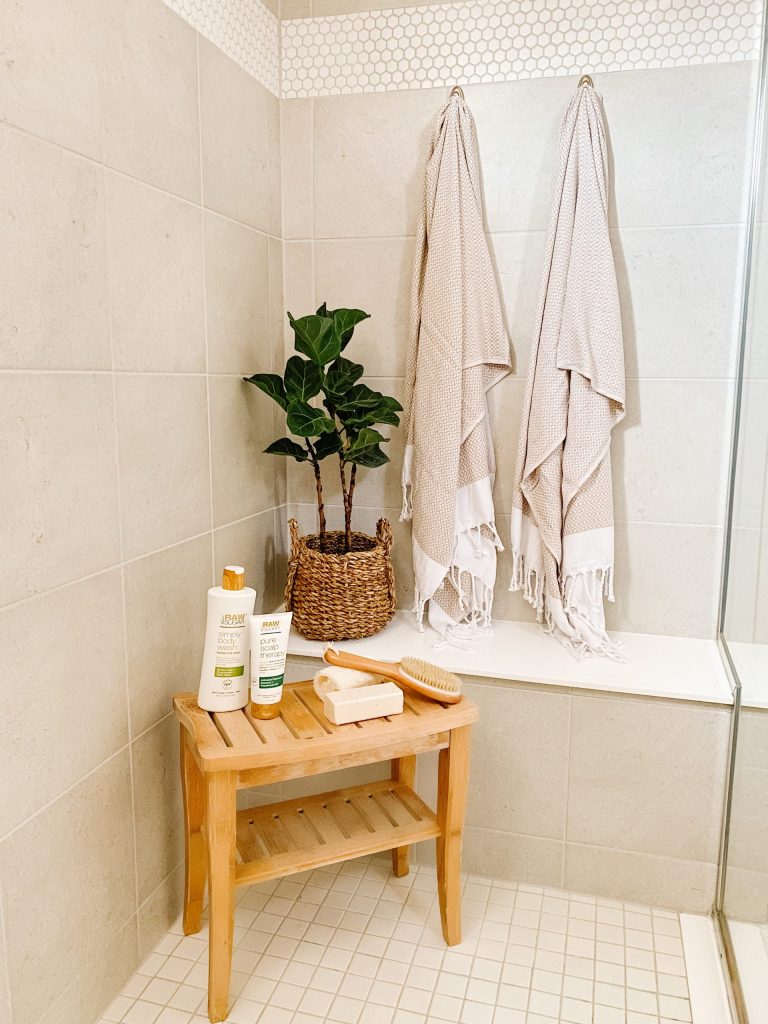 Anyway, I'm stuck with this crazy large shower. So lately, I've been trying to figure out how to spruce it up! I decided I wanted to make it feel a little bit cozier, so I added a few decor items. I figure this space might as well look pretty if it is there! If any of you also have a large shower space that you don't know what to so with, here is some decor inspo for you! And if not, you can use most of these items just in your bathroom space as well!
Bathroom & Shower Decor Products from Amazon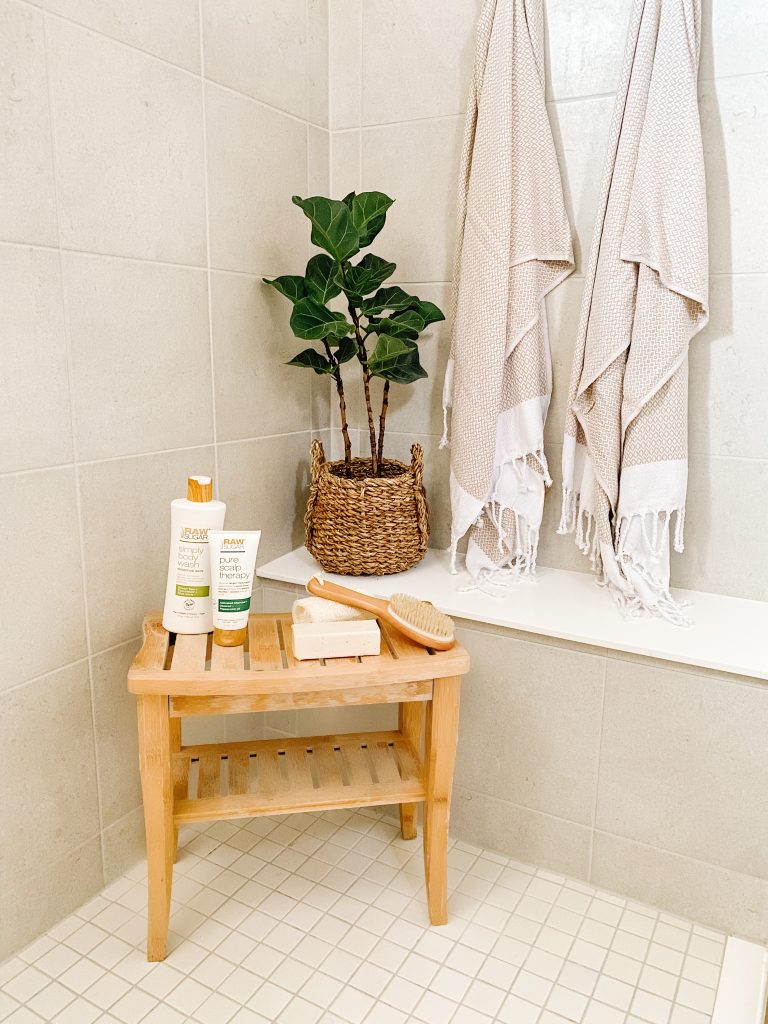 For more bathroom inspo, check out my post about Bathroom Cabinet Organization! Hope you all have a great weekend!
See our Disclosure here.