In this post I am going to be sharing the best affordable Amazon curtains!
It was so much fun picking out window coverings and curtains for my daughters nursery! Below I will be sharing all of the options I was deciding between for the curtains in my daughter's nursery! I am also going to share which roman shade I ended up going with for the nursery as well.
I absolutely loved doing her nursery makeover and I am so excited to show the finished product! I'm finally done which is such a relief! Well I am almost done, I would still like to add more decor on the walls-ha! Especially on the wall above her crib!
Now back to the curtains! For the curtains, my goal was to find the best affordable curtains under $20 and I was able to do just that! So lets get to it!
This post contains affiliate links; see our Disclosure here.
Roman Shades
First, I will go over the roman shades I chose for her nursery!
I knew right away that I wanted to use Select Blinds again for the roman shades. They are the company I used for the woven roman shades in my living room (you can see those here) and we had such a great experience the first time that it was a no brainer to use them again!
I find that Select Blinds is the best budget friendly place to find a high quality woven roman shade!
Our woven shades have held up so well and were super easy to install. Plus, they are absolutely gorgeous and add so much warmth and texture to my living room.
So I was super excited to add that same warmth and texture to the nursery!
For the roman shade in the nursery I knew that I wanted something with a warm undertone again. However, I also wanted something slightly lighter than my living room shades. So I was decided to go with the Premium Coastal Woven Wood shades in Audrey.
I love how they go with the nursery dresser! This color just went with this room perfectly. I did end up getting the black out liner for this room and it works very well! Definitely glad I went with the blackout liner so we can keep her room dark when she is asleep!
For my living room I have the privacy liner, instead of the blackout liner. Both are great quality and I have been completely happy with both choices!
Best Affordable Amazon Curtains Under $20
Now onto the curtains! Curtains can be so expensive but they really help make a room look finished in my opinion!
Since I already had the roman shade I was mainly looking for curtains as a form of décor instead of functionality. I wanted something with some texture as well as something that wasn't too heavy.
I am so happy with how well they pull the room together.
They were very affordable and they look perfect in this nursery! Only thing I wish was that they were a little bit longer. But I decided saving money was more important!
What To Look For When Choosing Curtains For Your Room
Several things you want to pay attention to when choosing the perfect curtain for your room are:
Price. I think this is the most important one. You want to stay within your budget. It is super easy to spend a ton of money on curtains, but it is not always necessary!

There are a ton of great curtain options out there for every type of budget! So many people think you have to spend a lot of money on curtains for them to look nice, but that just isn't the case.
This is why I decided to share curtain options under $20 with you because there are so many that don't have to break the bank!
My goal is to always spend the least amount of money on curtains that I can. This is because I love to change up my curtains when I am needing a change in my decor! Changing your curtains out can be a very inexpensive way to give your room a different look and feel!

However, if you are the type to leave you decor and curtains up for years, then it may make more sense for you to spend a little more to get something you know you will love for years to come!
Overall, just know your budget and search for curtains within your means!

Length. Make sure you find curtains that are the right length for your room.

I typically like to hang the curtains a few inches from the ceiling! This makes the windows appear larger than they are!
If you are looking for the perfect curtain (and your budget is higher) then absolutely get a long enough curtain to go from the floor to a few inches below the ceiling.
For this room I chose to go within budget, so my curtains are not as long as I would like! However, to make the window appear bigger I hung them further out on each side of the window!
It's crazy that something as little as how you hang your curtains can make such a huge difference on how large or small it can make the window look!

Color. Decide on a couple colors that would look good in the room. Then only search for curtains in that color scheme!

When looking for the curtains in this nursery I really wanted something neutral. So I searched for white and off white. I ended up going with a more taupe color, but it is still neutral!
There are so many curtain options out there, so by searching only a couple colors it will really narrow down your search!

I also love to use curtains to add a pop of color! This is what I have done in our master bedroom! The color looks so good against all the white walls in my master bedroom! You can see my master bedroom in my blog post sharing our newborn pictures!

Functionality. You will need to decide what these curtains will be used for.

Do they need to serve a purpose like making your room darker? Or are they going to be for decor purposes only? This will help you decide which type of curtain will be best for your room!

The curtains I chose were for decor only. The roman shade with the blackout liner is the one that serves a purpose! So I chose to go with a more flowy and lightweight curtain!
Searching for curtains that serve your purpose will help you find the right curtain for your space!
Best Affordable Amazon Curtains
Below I am going to share some of the best affordable Amazon curtains that I found while searching for some for my daughter's nursery!
All of these are under $40 for 2 panels, some even as low as $23 for 2 panels- you can't beat that!
Plus, they almost all come in multiple color options! Most curtains do. So make sure to click on any you like, even if it isn't the color you are wanting. They could have the color as an option after you go to the product page!
A lot of these (along with most curtains) have different length options too! You'll want to choose the length that will work best with your ceiling height and budget!
Almost all of the curtains come in multiple colors! Click the image to see more!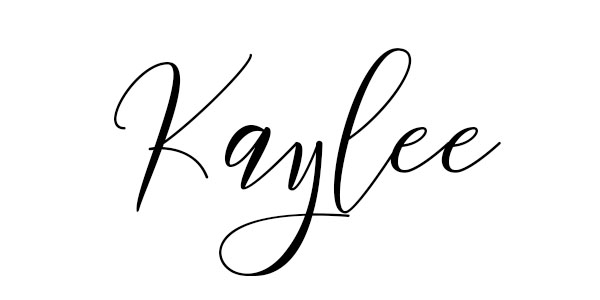 ---
This post shared the best affordable amazon curtains for under $20!
Other posts and updates about this nursery makeover as well as other nursery posts: