Today I am going to be sharing a DIY Ikea Dresser Hack that my hubby and I did in baby girls nursery!
We are counting down the day till baby girls arrival (she is due January 18th) and slowly but surely getting her room finished! This room has been so fun to put together! From the scalloped wall to this DIY Ikea dresser. I am thrilled with how everything is turning out!
This post contains affiliate links; see our Disclosure here.
This Ikea dresser hack was very easy and inexpensive!
When comparing it to other dressers that look similar the total cost for this one is about 1/4 of the cost of one you could buy already done! And trust me, this was a very easy project that anyone could do. Definitely worth the little bit of time it took to create it!
Here is the dresser from Urban Outfitters that was my inspiration: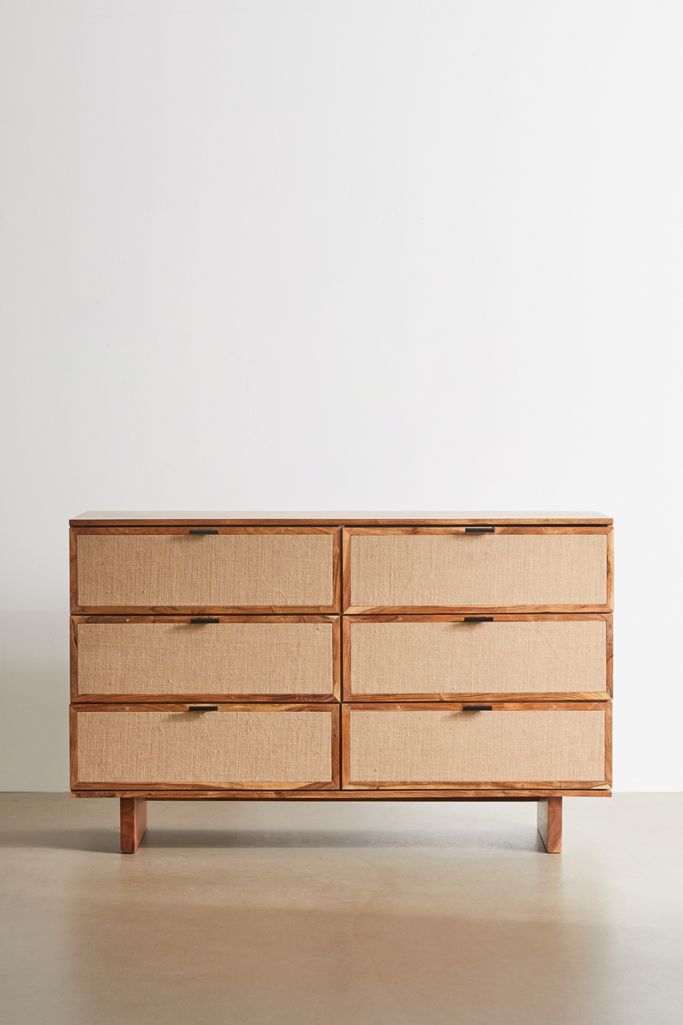 DIY Ikea Dresser Hack
Materials You Will Need:
Stain (We used both Golden Oak and Weathered Oak)
Cloth or brush to apply stain (we use an old t-shirt)
1/4″ x 1 and 3/8″ Lattice Pine (we needed 42 feet for all 6 drawers)
1 yard Burlap (I got mine from Hobby Lobby)
Step by Step Instructions:
First, you will need to put together the Ikea Tarva dresser!
We didn't put together the drawers because we needed the drawer faces off to complete the DIY. However, I HIGHLY recommend putting one drawer together and test that all the drawer spots work in the dresser before completing the project. That way if the dresser is messed up you will know before starting anything.
We didn't do this and the dresser does not work well so we are having to replace the large dresser part to get one that works properly. SO learn from our mistake!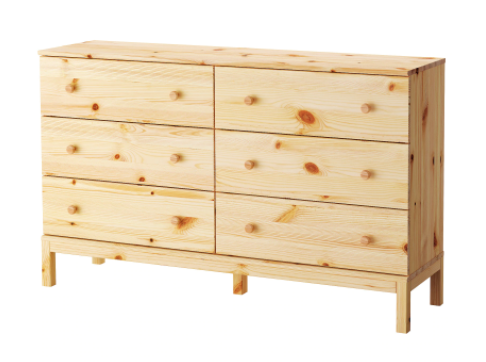 After the dresser is put together and you have made sure everything works… you will need to have all the drawer faces off so you can start the project!
First, you are going to want to cut all the the lattice pine to create a border around each drawer face. Not every drawer is going to be exactly the same size. So my husband measured each drawer face and cut a border to fit each specific one. He cut the corners at 45 degree angles.
After the borders are all cut you are ready to stain! You are going to stain all of the drawer faces, the border pieces and the dresser itself. We did one coat of golden oak and then did a coat of weathered oak on top of that!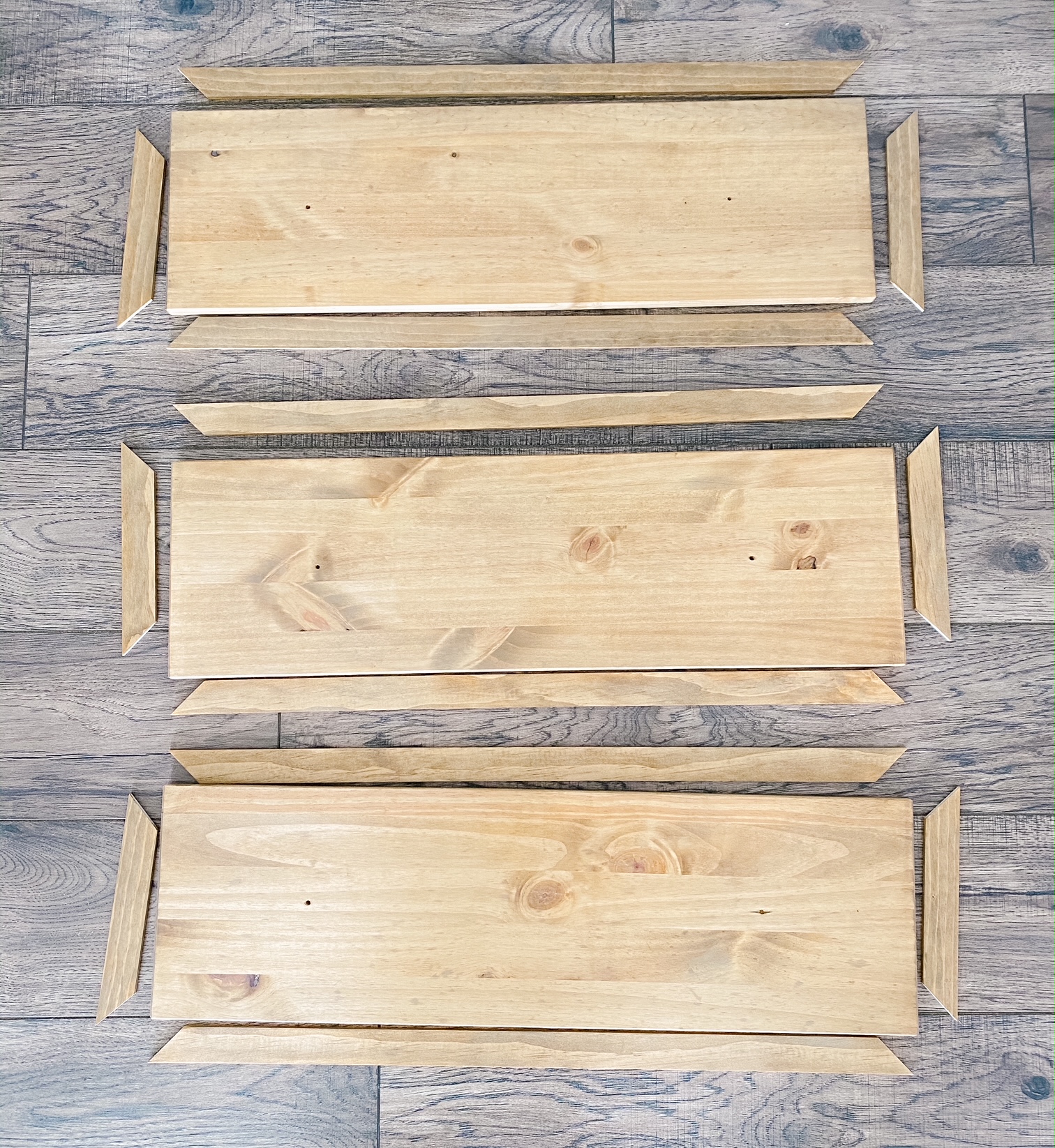 Next, you are going to cut the burlap pieces to fit under the border. Then you are going to want to steam each burlap peice so there are no wrinkles. If yours is wrinkle free then you can skip that step.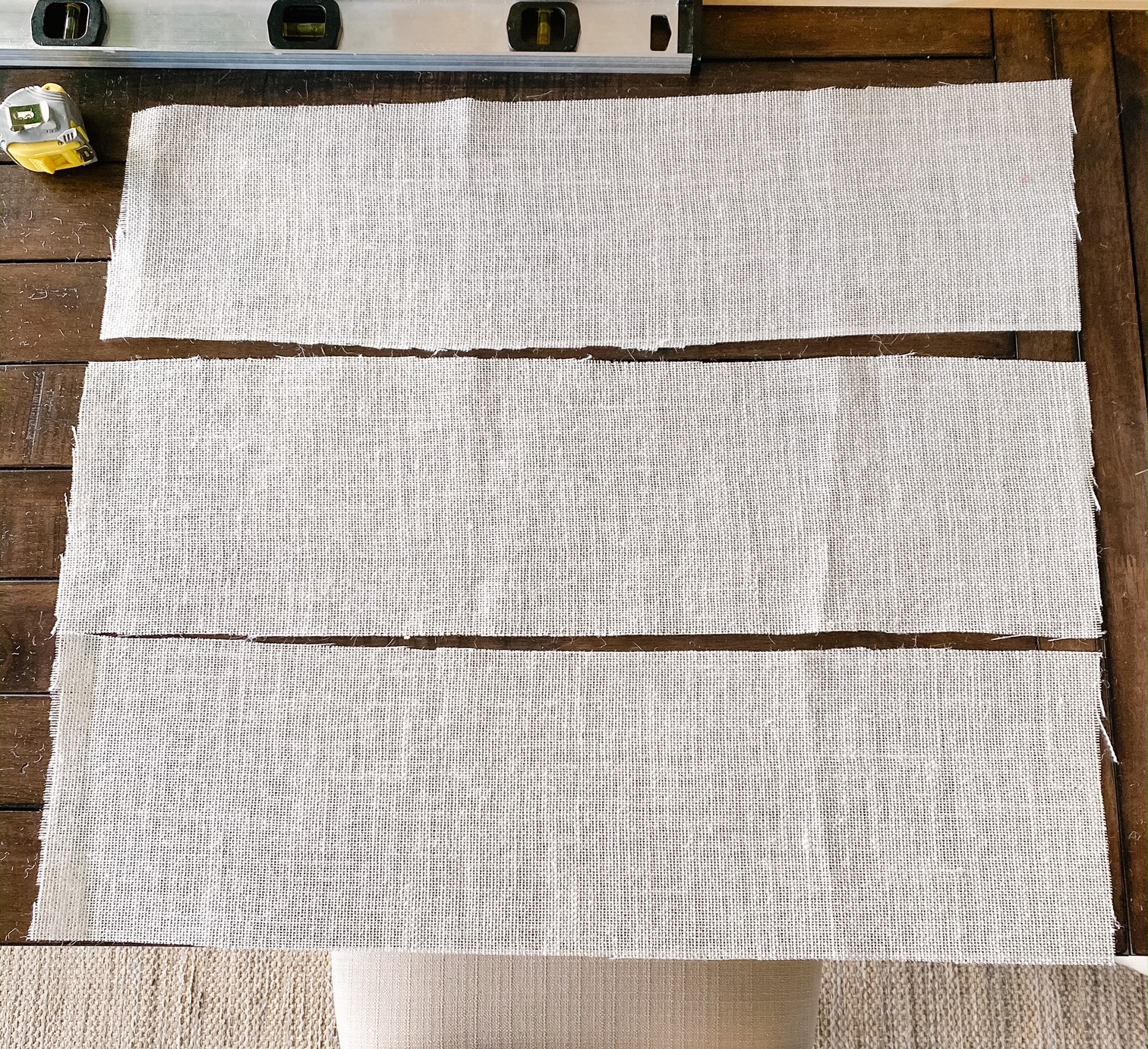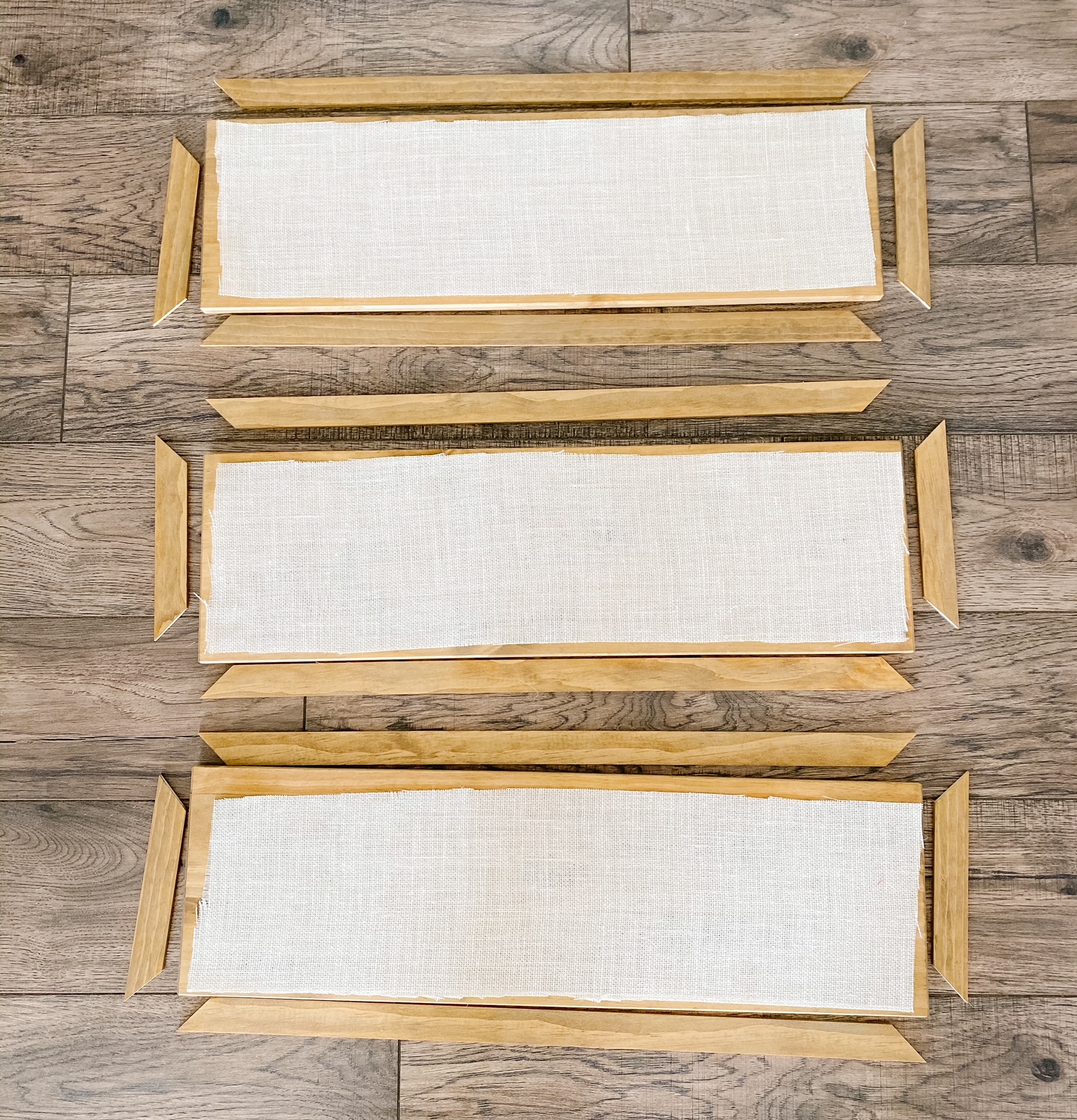 After that you are going to glue down the burlap pieces to the drawer faces. We put a small squiggle line of Gorilla Glue around the entire edge of the drawer face for this.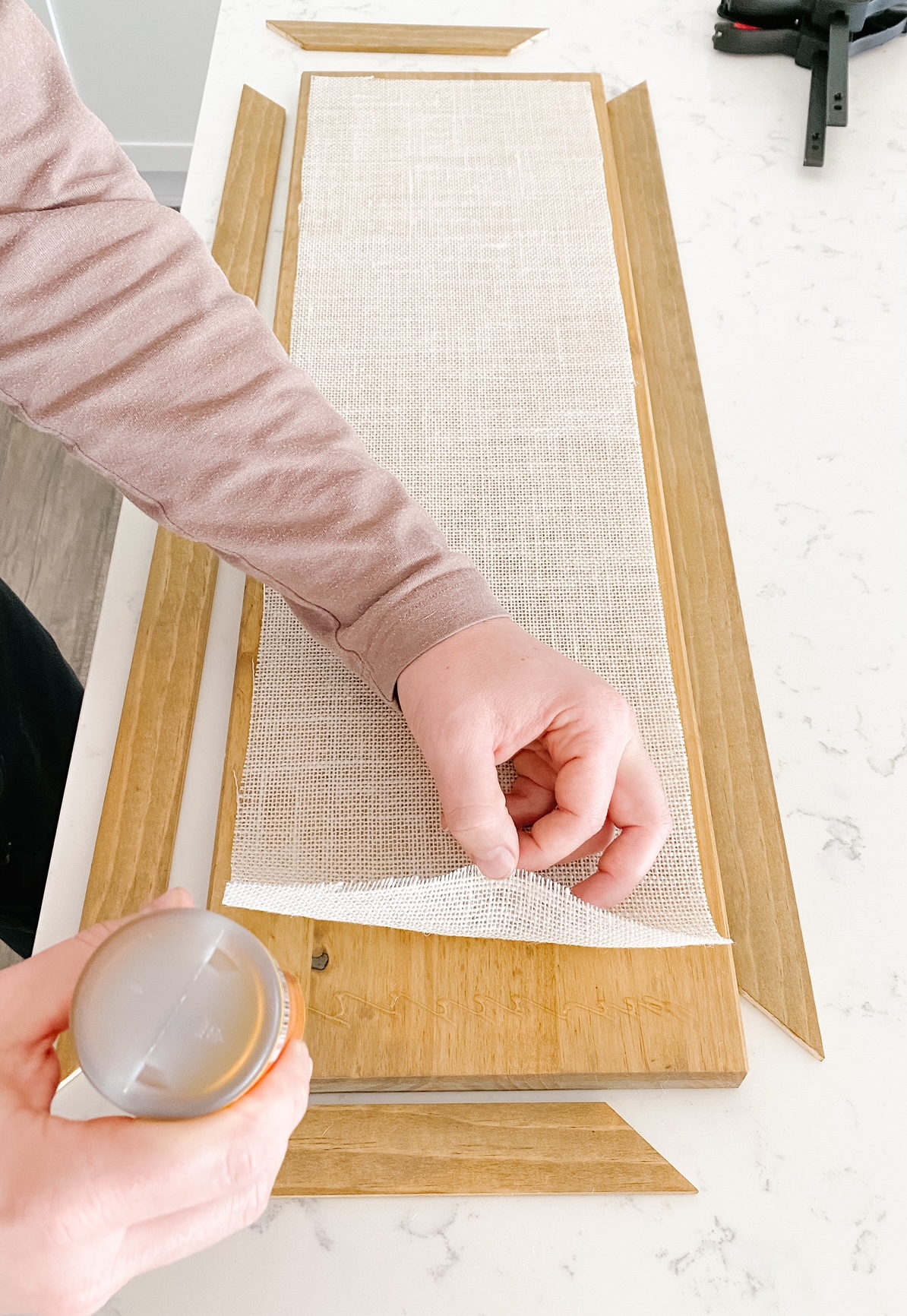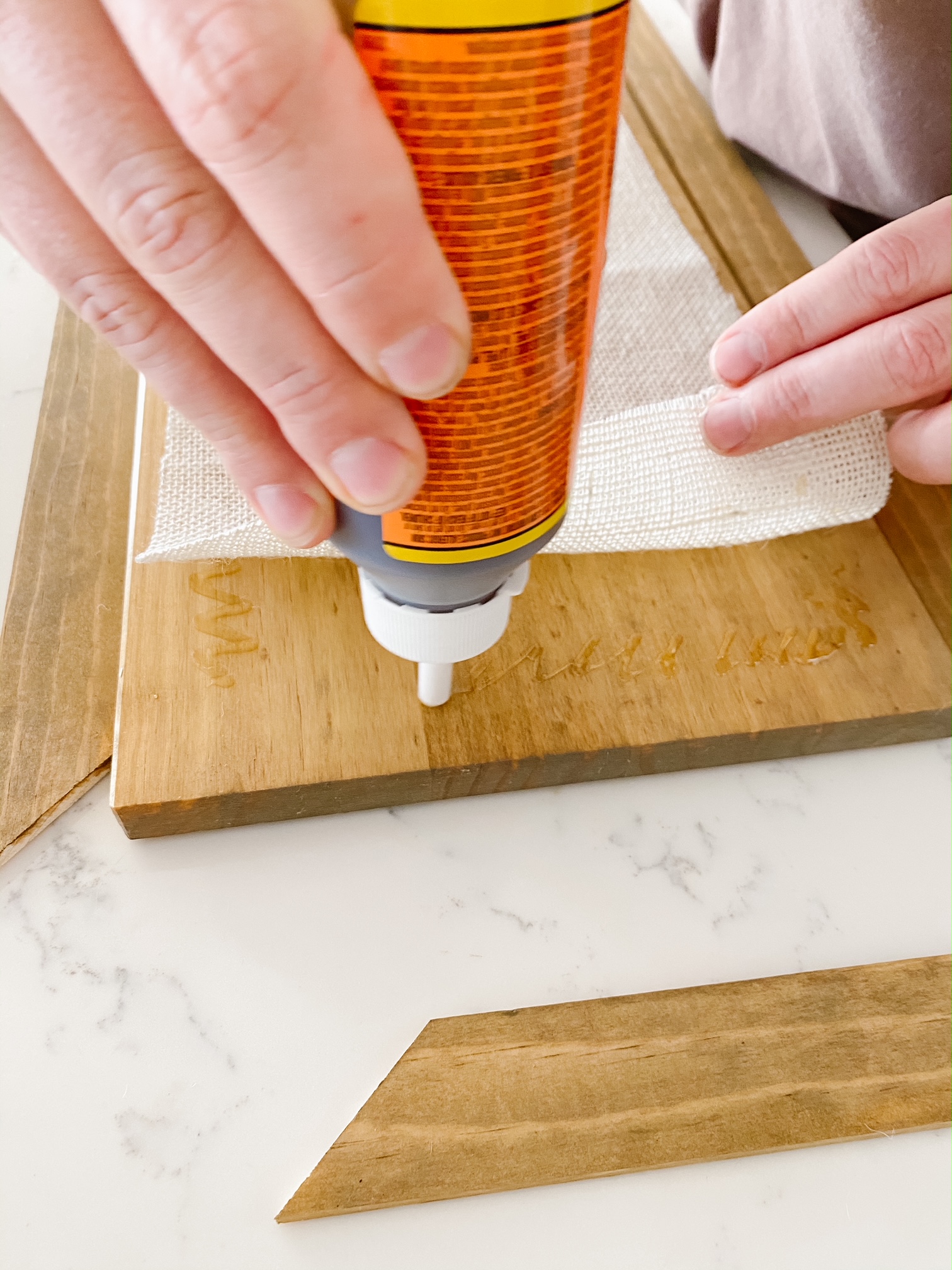 Then, you are going to glue down each boarder piece.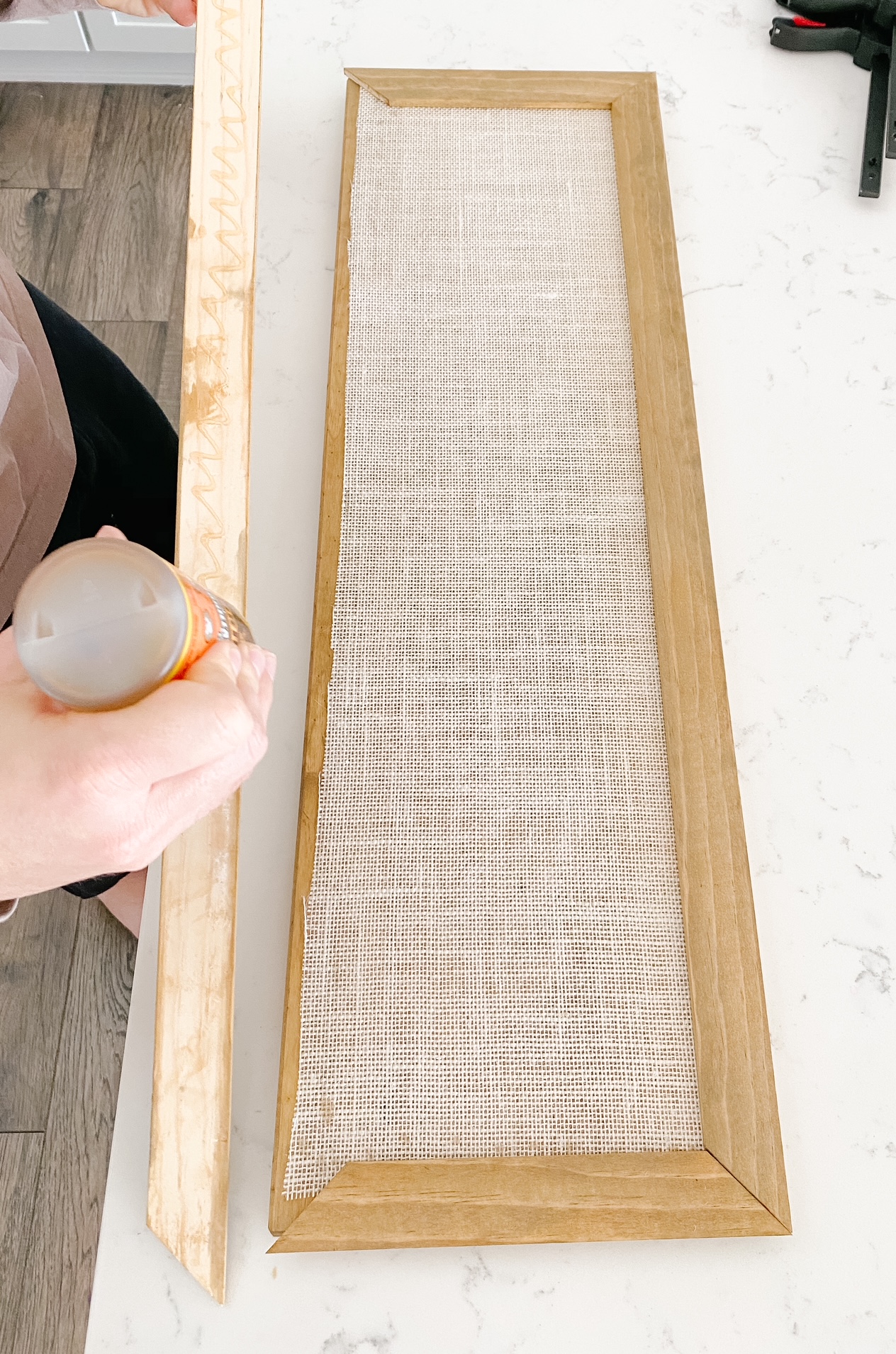 You are going to use four clamps, one for each corner. This will hold the frame in place as the glue is drying.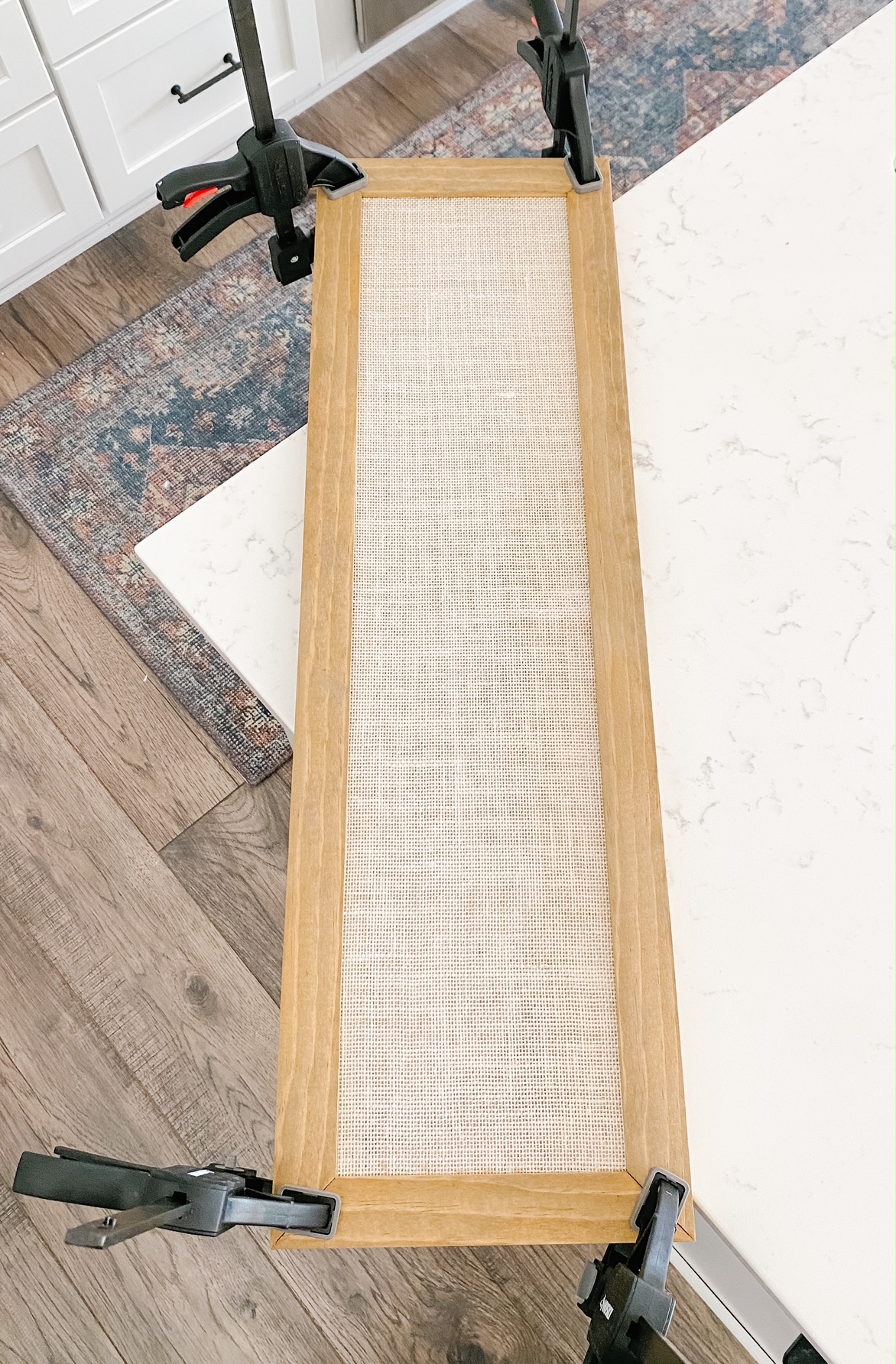 You will also want to put something heavy on the middle, or use additional clamps if you have them. Because the top and bottom pieces are long they slightly bow if you do not put something in the middle to push them down.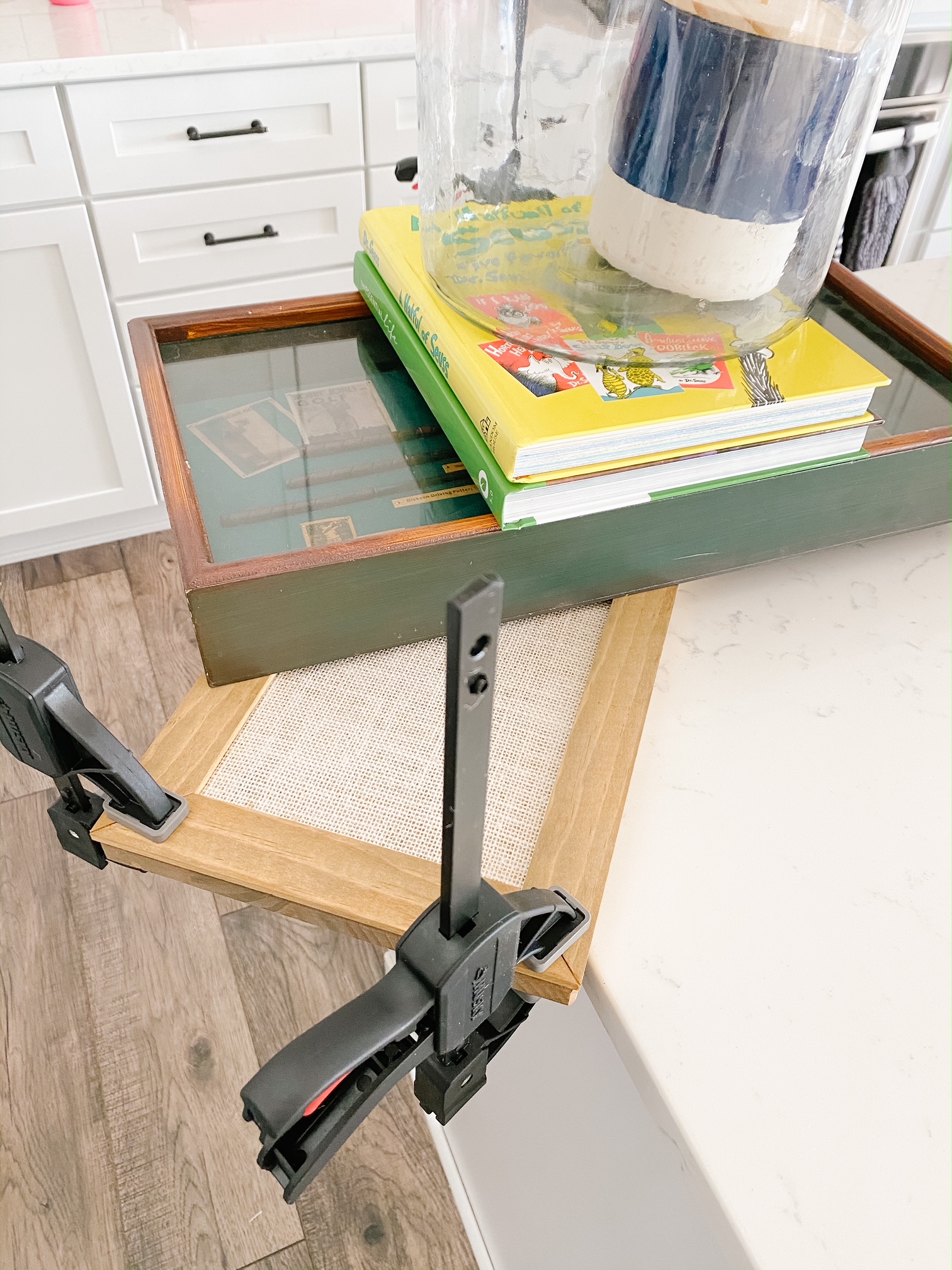 Leave all of the clamps on for about 2 hours.
We did each drawer face one by one since we only have 4 clamps.
Once your drawer faces are complete you may finish putting the drawers together. Then put the drawers into the dresser and you are done!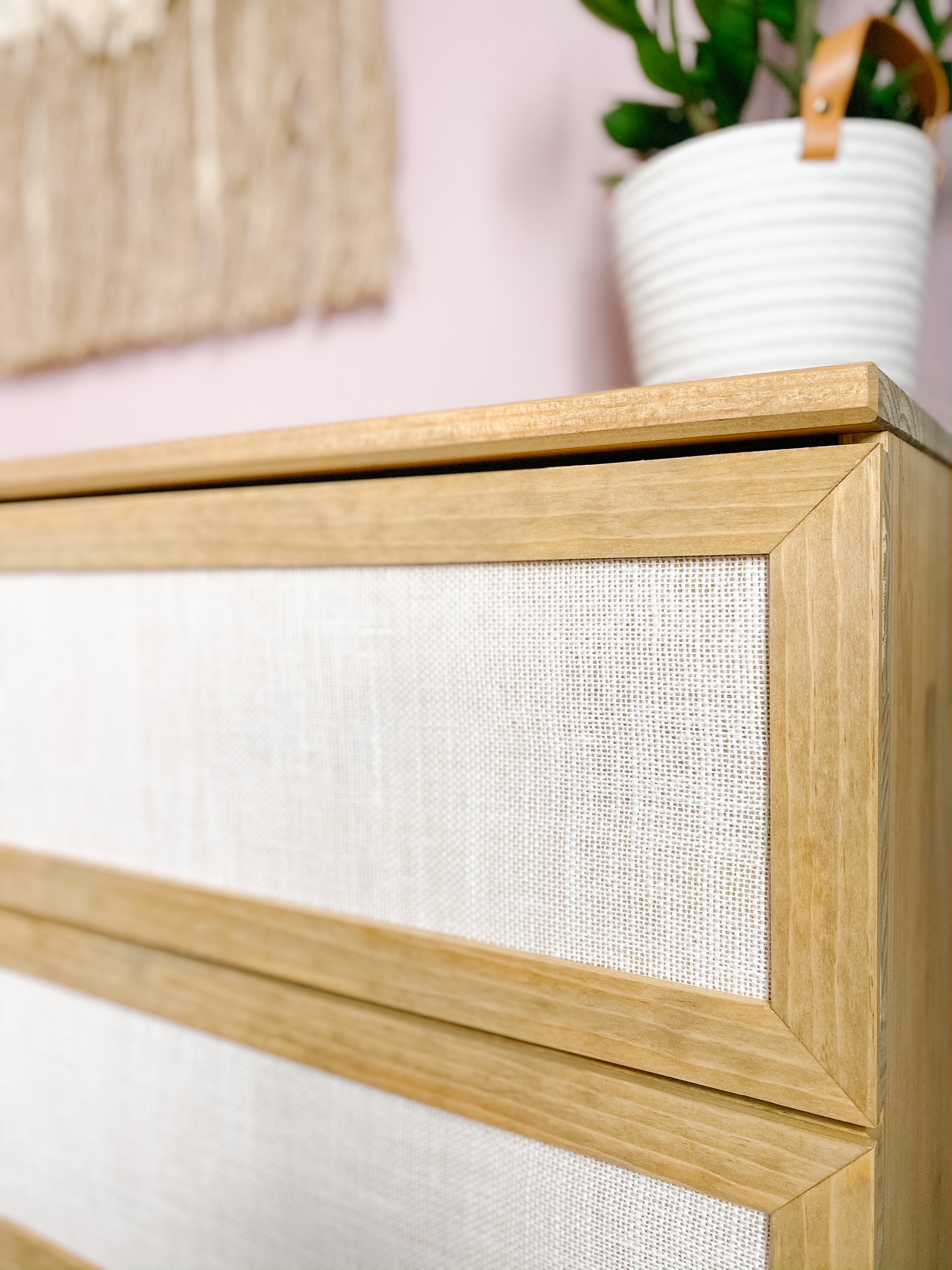 You will notice that I haven't put handles or pulls on the drawers yet. I just haven't made up my mind what I want to do for that yet so for now we are just pulling them open from the sides.
You can choose any handle or pull you feel like goes best in your space! I will update here once I decide what we are using.
This was such a fun little DIY to get the dresser I was envisioning for this room! I am so happy with how it turned out!
If you do this DIY Ikea dresser hack and post on Instagram make sure to tag us! I would love to see it! For more DIY Inspo click here! To see how we completed the scalloped wall in this room click here!
Have a wonderful weekend!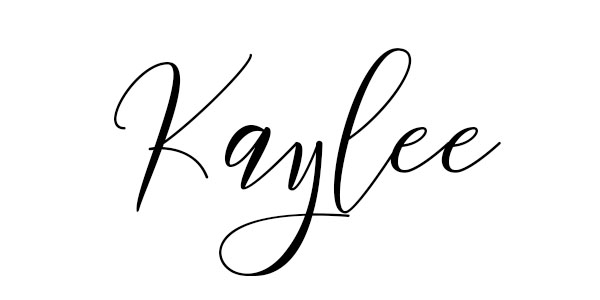 Shop This Post:

This post was a step by step tutorial on an easy DIY Ikea dresser hack!
Other articles and updates about this nursery as well as other DIY articles: