Happy New Year! Did you notice that we updated our website?! Take a look around and let us know what you think! We have so many plans for this blog in this new year and are looking forward to sharing many more DIY Projects and Home Decor Tips with you all! Thank you for being here! Read on for a round up of the best affordable boho area rugs!
This post is all about the best affordable boho area rugs From Loloi!
We recently got a new area rug for our Family Room and I love it so much! Area rugs can make such a huge impact in a space! They can help ground a seating area, define spaces in an open floorplan, and make rooms and hallways feel cozier.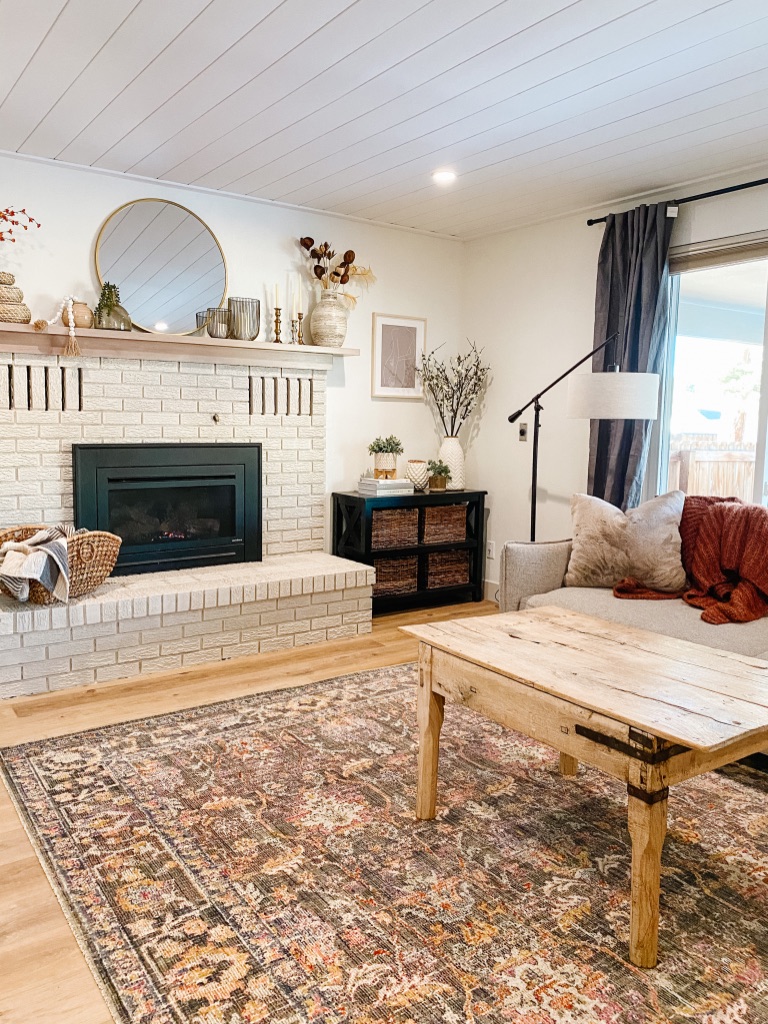 They are also easy to switch out when you want a different look and feel in a room! This is why I love to keep the main pieces in a room, like the sofa and chairs, pretty neutral. So that you are able to switch out the rug with different colors and styles, and it all still works but feels fun and new!
We've had 3 different rugs in our Family Room since we moved in about 6 months ago, and each time we change it it feels like a new room!
This new rug that we recently got is from the new Chris Loves Julia collection by Loloi! I absolutely love the pattern and colors! This rug is from the Rosemarie collection. I chose the Stone/Multi color because it has so many different colors to pull from that I can use in throw pillows or curtains. I love how it is subtle and could work in many different rooms, but it is still fun and colorful.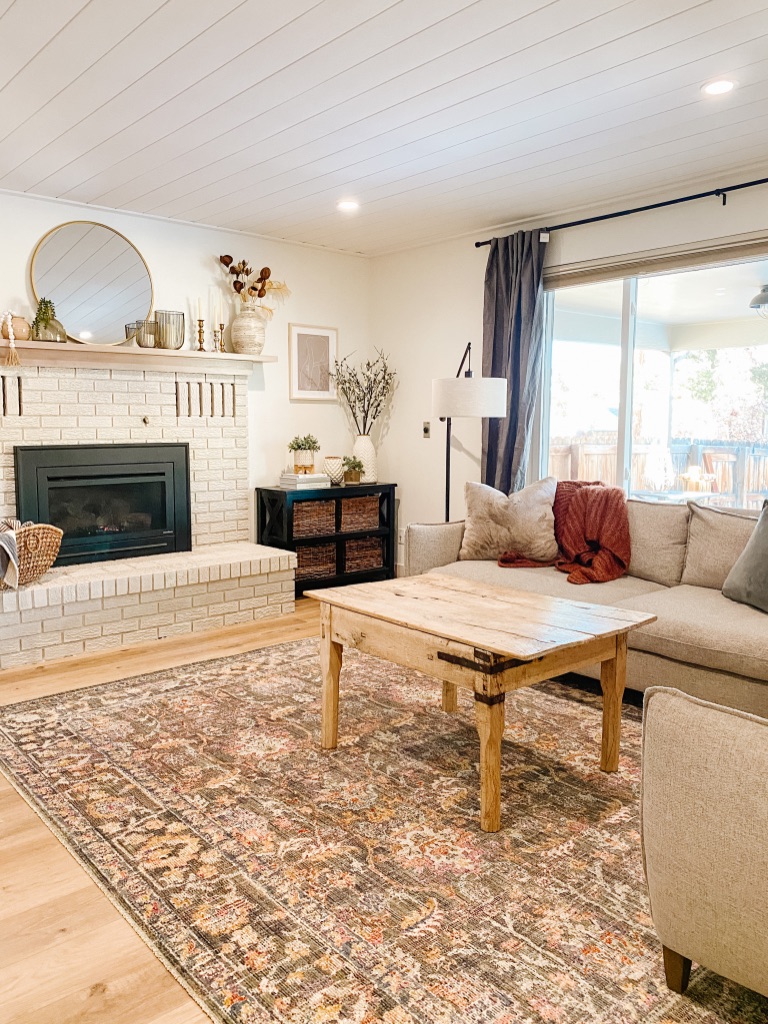 My other favorite area rug that is in our Living Room is also from Loloi! The colors in this rug are so beautiful! I love how warm and cozy and happy it is. The terra cotta color is just perfect!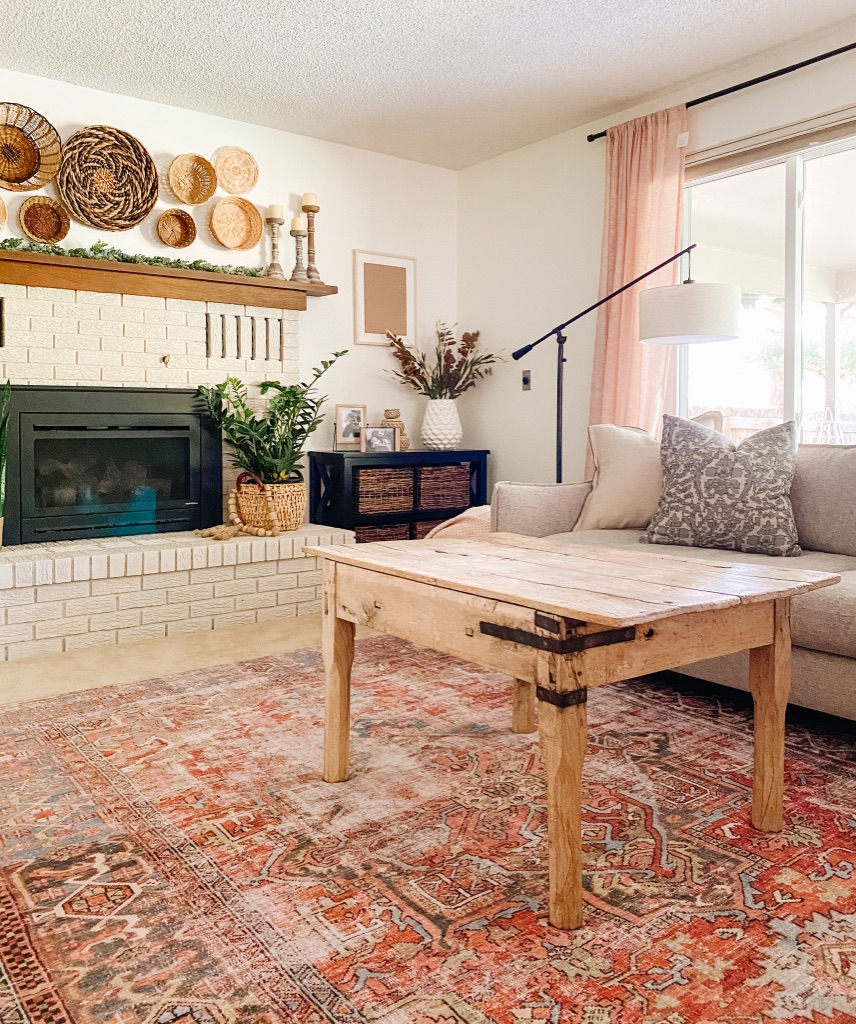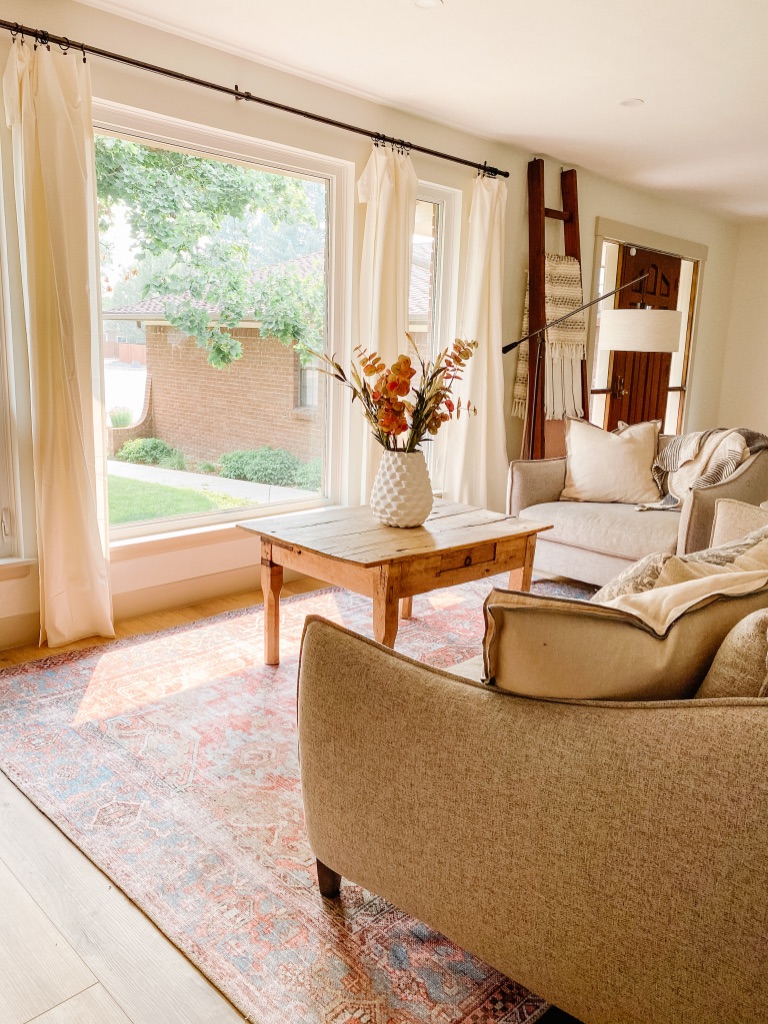 This rug has moved around a lot since we moved in. It has also been in our Family Room with our other sofa and looked so good there as well!
Ok the third Loloi rug that we LOVE is Kaylee's Kitchen runner! This rug has hand's down been the most popular item we've ever shared! It is so pretty in person, and soft under your feet!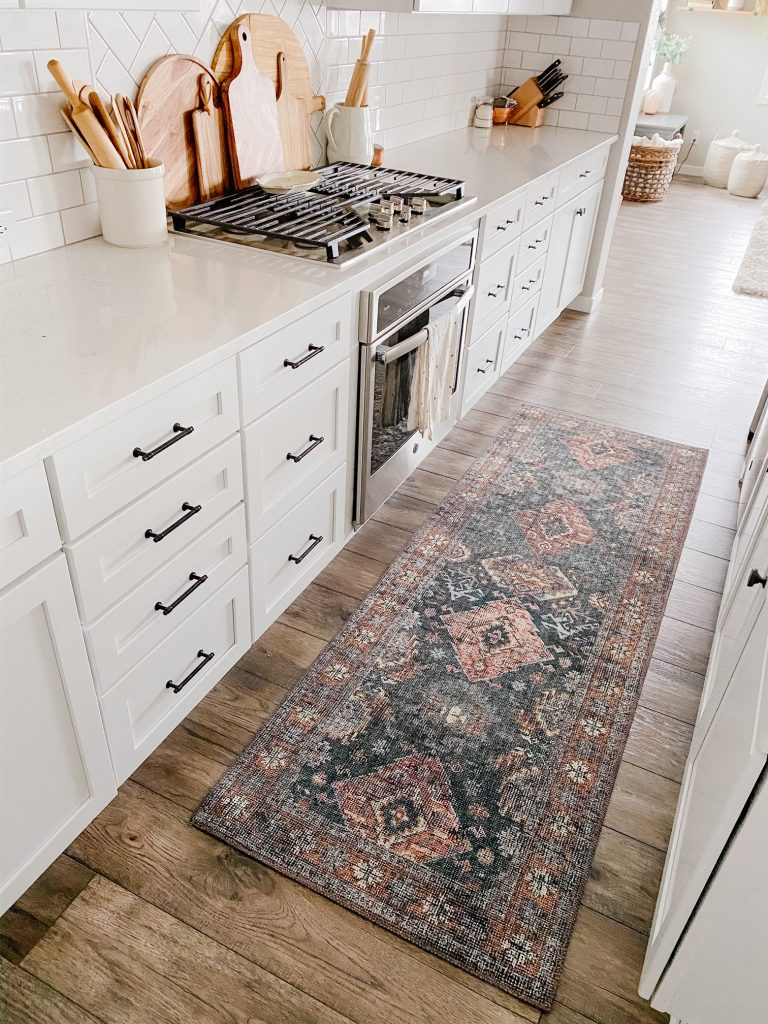 Affordable Boho Area Rugs from Loloi
Rugs can range so much in design, and price, and finding a beautiful and unique area rug that spruces up your space doesn't have to break the bank! However, there are A LOT of options out there and it can definitely be overwhelming sorting through them all!
So if you are looking for the perfect rug with that Boho style, scroll down! Below I've rounded up some of my favorite Affordable Boho Area Rugs!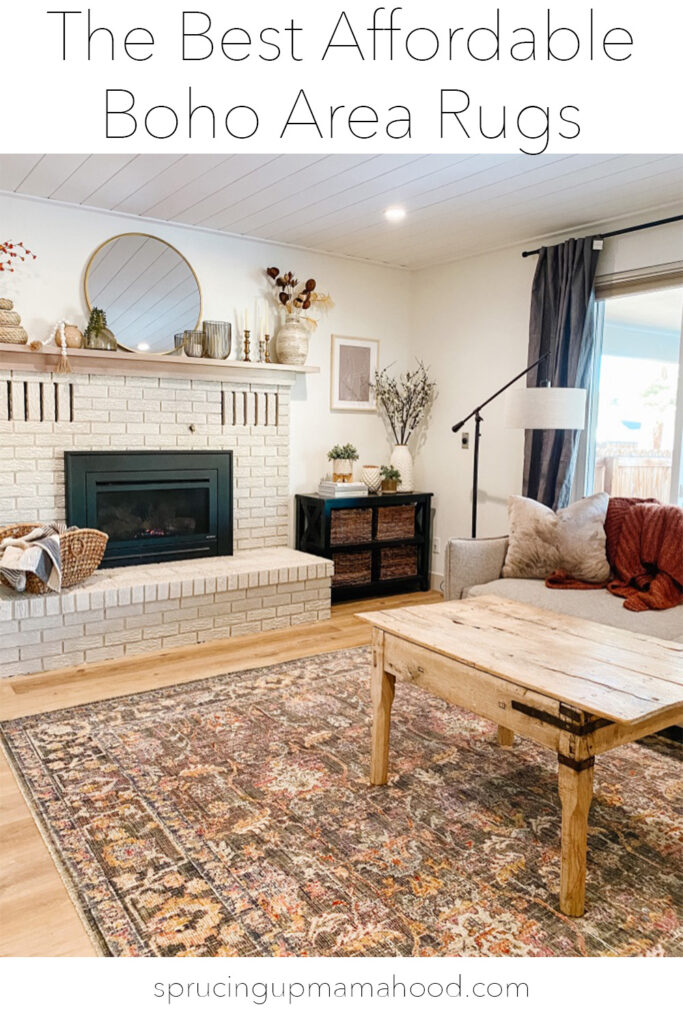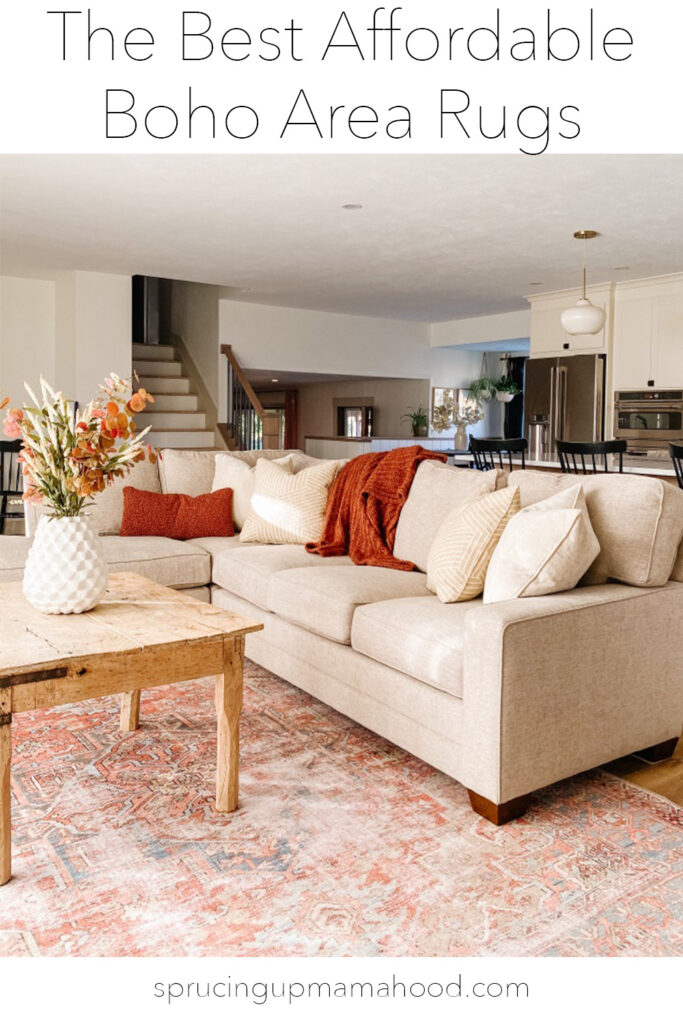 This post was all about the best affordable boho area rugs from Loloi!
This post contains affiliate links; see our Disclosure here.